Chipper's BBQ
Chicago-style comfort foods go coastal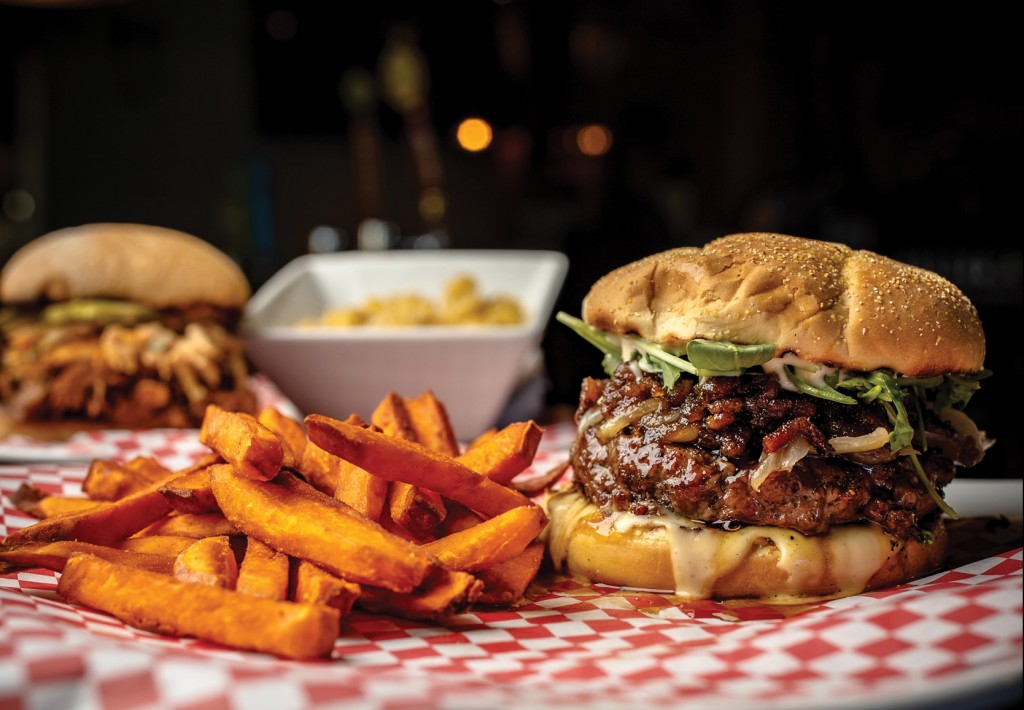 Three years ago, the O'Neil family was driving through Northwest Florida on their way to the Florida Keys and encountered Destin for the first time.
Now they're back, as owners and operators of a new restaurant they call Chipper's BBQ.
"We instantly fell in love with the breathtaking beaches, the emerald water, the climate and the people," Mary O'Neil said.
Husband Patrick and son James are part of the team at Chipper's, which opened last August at the eastern end of Commons Drive.
Hours are 11 a.m. to 8 p.m., Sunday through Thursday, and 11 a.m. to 9 p.m., Friday and Saturday.
"Southern hospitality is real," Patrick said. "These people are genuinely extraordinarily kind, and that's what brought us to Destin."
James, 26, handles serving beer and wine and will become the restaurant's bartender once a liquor license is secured.
"I love it here," he said. "We just want to bring great quality products to Destin. We love the weather here. We're from Chicago, so it's a lot different. Plus, the people are really nice, and the beaches are awesome."
The O'Neils bring decades of experience to their new enterprise.
"Patrick and I met in a fast-food establishment almost 35 years ago," Mary said. "Maybe it was a foreshadowing for our future. We have been in the restaurant industry for over 30 years. Our past restaurants ranged from pasta to steak and seafood, fine dining and finally barbecue."
For the O'Neils, Chipper's is their 10th restaurant and is inspired by their last barbecue joint. They enjoyed 19 years in the rib business until the pandemic hit.
Then came the big transition.
"We shut down and knew we needed a new start, which included an area like Destin with a new mindset, weather and governor," Mary said.
After they decided to move south, the O'Neils made three trips to find a location for a restaurant and a new home. In January 2021, they permanently left the cold behind.
Chipper's features appetizers, sandwiches, platters, wraps, salads, side items and homemade desserts. There are four offerings for children 10 years old and younger. The platters include a "loaded tater."
Two of the platters are named "Mr. Hayden" and "Mr. Bob's Big Triple Play" after customers.
"They requested the platters," Mary said. "Mr. Hayden wanted both brisket and pulled pork and a choice of two sides.
To that, Mr. Bob added a serving of five ribs. Maw Maw Bea's fried cornbread is also named after a customer.
All of Chipper's meats are spice rubbed prior to a "low and slow" cooking process that takes 12 to 14 hours.
"Our sides have not disappointed, either," Mary said. "We have had wonderful testimonials from customers that we have the best mac and cheese in town, as well as our spicy slaw."
Chipper's also offers "family style" dining, which gives customers the option to buy by the pound. Meats are served with no sauce or sauced upon customer request.
"Our signature sauce is also offered by the bottle," Mary said. "We also have a white barbecue and a spicy barbecue sauce. We brought our best sellers, knowing that we can satisfy even the most Southern taste buds. Our goal is to welcome you to enjoy comfort food and a cool beverage at the antique bar."
Steve Short and Deborah Channel are regular customers.
"We love that it's family owned, and we love the food," Channel said. "They make it a special experience. You feel like you're a part of their family. It's really amazing."
"Their baked chicken is to die for," Steve Short said. "It's phenomenal."
"We go all over," Channel said. "We do South Walton as well as Destin, so we're well acquainted with local restaurants. Ambiance is important to us, and here it's amazing. The décor is inviting, and it's quiet but not too quiet."
Chipper's is notable for its large wood-and-leather chairs and six semi-circular booths.
"We wanted comfortable interior décor to match our comfort food," Mary said.
Chipper's has unveiled "early bird" specials from 3 to 5 p.m. daily. There are plans for live music entertainment by local artists.
The O'Neils have applied for a liquor license and permission to allow outdoor dining and smoking meats on the premises.
Chipper's BBQ
4419 Commons Drive East, Ste. 101, Destin
(850) 353-2753 I chippersbbq.com