Our Favorite Fall Beer Selections
Local brewers produce seasonal bloom this autumn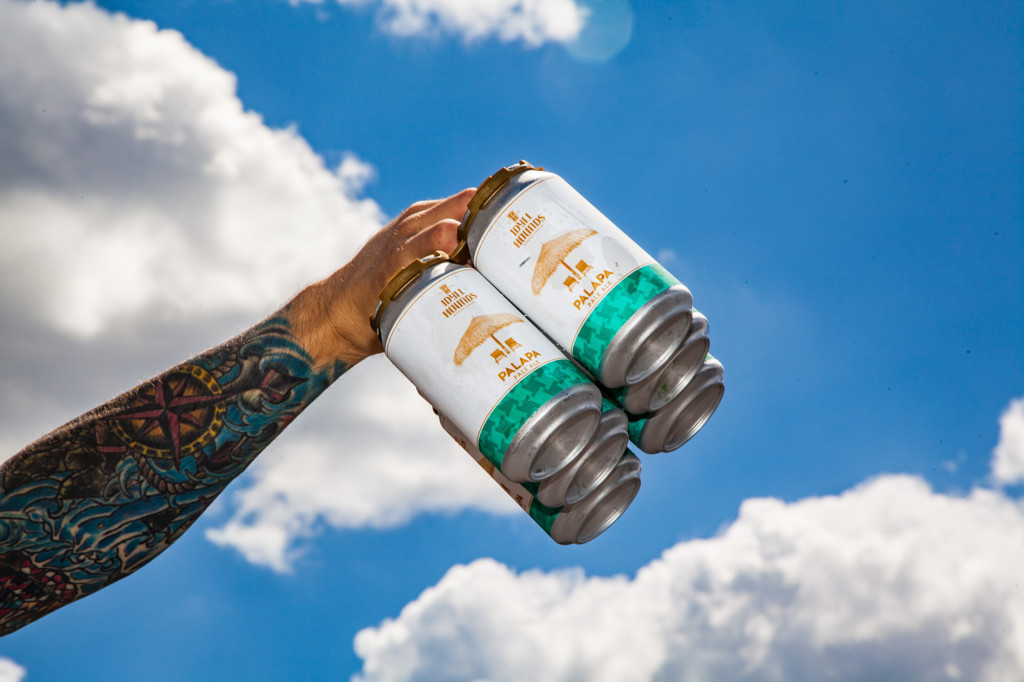 Autumn is a special time here on the Emerald Coast, and in recent years local breweries have begun producing beers that have become our variation of Oktoberfest.
Idyll Hounds Brewing Company
This Walton County operation was founded by the late  Mike "Hound" Hansen and his son, Frasier "The Pup" Hansen, who is the lead brewer.
"Our big event in October is called Houndfest, and it marks our fifth anniversary," Frasier says.
"We brew around 20 new beers all for this fest, and we will be having guest breweries from around the region attending this year as well."
Seasonals include Burly Lady, an amber-colored lager with an ABV (Alcohol By Volume) of 5.5 percent.
"It is very crisp and perfect for the impending cold weather," Frasier explains. "We also release a slew of barrel-aged stouts and other barrel-aged beers."
That includes Big & Fluffy (10.5 percent ABV) which is a marshmallow coconut stout, aged in either coconut rum, bourbon or wine barrels.
Destin Brewery
Established in 2015, this operation is owned by husband and wife Kelly and Chelsea Taylor. Kirk Laszewski is the lead brewer with help from Kelly.
Its brewing operation has expanded three times, and there is a tasting room at the brewery.
"We call our fall seasonal Mocktoberfest," Chelsea says.
"It's traditionally a lager, and we do it as an ale. We also put a little bit of fresh orange peel in it, and the ABV is right around 5.5 percent."
There is also Pecan Brown, with an ABV of 6.6 percent.
"It's a little bit lighter-bodied for a brown ale," Chelsea says. "We use fresh-roasted pecans and molasses as well." 
Big Top Brewing Company
Sarasota-based Big Top opened downtown Pensacola's only brewpub in August 2018 with Patrick Maus as general manager and Josh Wilson as brewmaster.
Their three seasonals:
Pumpkin Stiltskin, a pumpkin/yam beer brewed with 300 pounds of honey roasted pumpkin, hand-blended spices and fresh vanilla beans. Deep, dark amber color with an 8.9 percent ABV.
Marzen (Octoberfest Beer) is brewed with Pilsner, Vienna and Munich malts, German noble hops and traditional lager yeast (ABV 5.5 percent).
Maple Jewel, an American brown ale that is a blend of roasted malt, caramel and chocolate. And, of course, maple syrup is in there (ABV 5.5 percent).
Grayton Beer Company
Established in 2011, this family-owned operation has a brewpub and a taproom at separate locations in Walton County.
Josh Gauger is the lead brewer with help from Tyler White. For this season, they are producing what they call Franklin County Oyster Stout.
"It's made with Apalachicola oysters," Gauger says, "and it's spiced with poblano and chipotle peppers for a touch of heat because it can be a little bit briny. Its ABV is between7 and 7.5 percent."
This will be the fifth year for this dark brew.
"It's a great opportunity for us to breathe life back into a style you don't see much of," Gauger says, "and use the natural resources. People get really excited about it."
Props Brewery
Props opened its brewery and grill in Fort Walton Beach in 2011 and started brewing in 2012. It has since grown to include an ale house in Niceville and a brewery and taproom in a second Fort Walton location.
Mike Kee and Ben Bagby are once again producing a Pumpkin Bomb Ale that is made from pumpkin puree and spiced with cinnamon, ginger and nutmeg. Its ABV ranges from 7.6 to 8.1 percent.
There also is an Oktoberfest, which Kee describes as having "a light to medium toasted malt aroma, a medium body and a clean finish with malt characteristics."
Its ABV is 5.6 percent.