Check Out a Little Free Library Near You
No card necessary, just use the honor system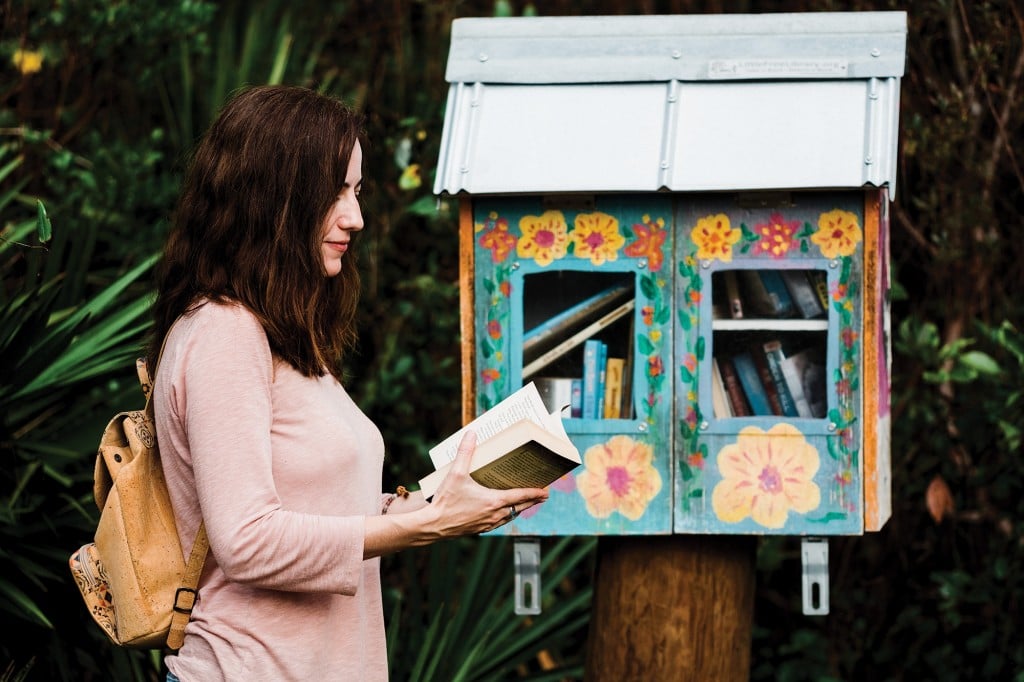 This year's theme of National Library Week (April 19–25) is "Find your place at the library."
This is easily done when considering the propagation of Little Free Libraries beginning to dot the Emerald Coast.
These miniature makeshift book exchanges — often handmade and installed by locals in community neighborhoods — operate on the honor system.
Bibliophiles can both borrow a book or stock the shelf — no late or restocking fees will ever apply.
Not sure where to find a free book shelf near you? Go to LittleFreeLibrary.org, type in the area you are searching and locations of Little Free Libraries will pop up on a Google map.
If you long to channel your inner librarian, you can build your own petite library, or shop this same website for a ready-to-assemble pre-built library kit along with discounted books to stock your little library shelves.
Hunting for little libraries is as fun as the ol' Dewey Decimal system. A quick search reveals several adorable options on the Emerald Coast.
Generally, they are tucked away in nooks and crannies of neighborhoods, like the sweet one erected by 9-year-old Grace at 36 Cabbage Rose Lane in Santa Rosa Beach.
But occasionally they are as boldly placed as a New York Times Best Seller, like the one on the front porch of the Emerald Coast Wine Cellars in Miramar Beach and the one at Destin Commons.
Sometimes they are dedicated, like the one at 1203 Ariola Drive in Pensacola Beach.
The description reads: "This Little Free Library is in honor of Jane Waters, founder of The Islander Newspaper and the Krewe of Wrecks on Pensacola Beach.
Jane was not only a journalist and the author of To the Beat of an Island Drum, she was a pillar of strength for her community.
She was a firm believer if you could read, you could do anything; and there was always an adventure waiting in the bookshelves. Thank you, Mom, for passing on the love of reading."
The mission of Little Free Library is to "inspire a love of reading, build community and spark creativity around the world."
Looks like many Emerald Coasters have already "written the book" on doing just that. 
Go to LittleFreeLibraray.org to:
Find library locations.
Shop for discounted books.
Start your own free library!