Change It Up!
Tired of your same old SUP routine?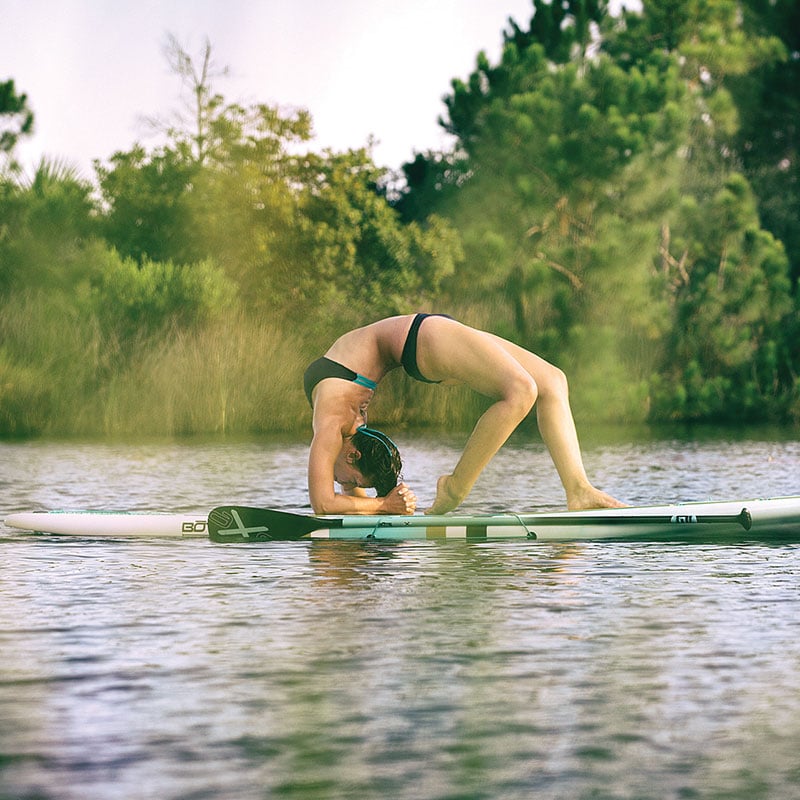 Try one of these hot stand-up paddleboard trends to reignite your passion:
SUP yoga or SUPilates  Perfect your poses (and your balance) while floating.
Paddle with your pet  Just be sure to fit your four-legged friend with a proper life jacket, and bring along plenty of water for both of you.
Go catch dinner  Paddle out to your favorite fishing hole and hook some grub! But remember, when it comes to gear, less is more.
Explore  Select a river or lake and "go native" — paddling, camping and fishing or hunting your way through a one- or two-day expedition.
Source: YOLO Board and BOTE Board