Businesses on 30A Are on the Fast Track to Success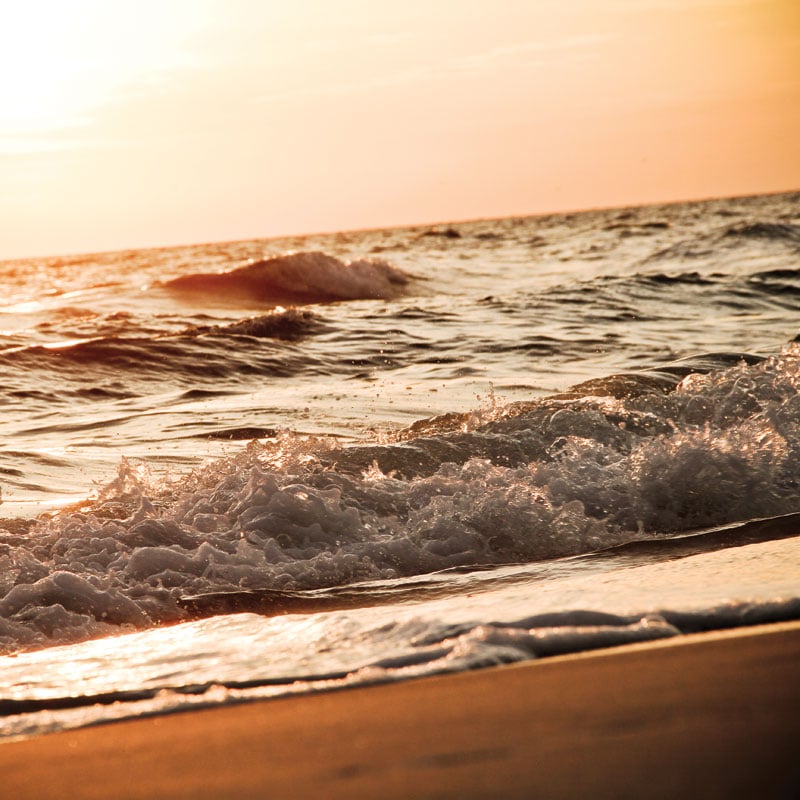 Take a drive down Scenic Highway 30A in South Walton County, and you're transported back to the world of yesteryear. Here you'll find no big box stores, no high-rise hotels and condominiums, no backed up traffic on four-lane highways.
Instead, you can walk into a restaurant or a small market where the owner knows your name. Inhale the salty breeze coming off the Gulf of Mexico and enjoy the sound of silence. Watch the sun set into the Gulf while you walk along one of the most famous beaches in the world.
But make no mistake. When it comes to business, this is no sleepy Southern town. There's a heavy dose of entrepreneurism found along 30A, and there are growing signs of vigorous business development that has been spurred on by the state and the nation's economic recovery from the Great Recession.
Businesses along this coastal slice of Northwest Florida were hit hard by the recession and by the bottoming out of the real estate market. Then came the 2010 BP oil spill to put the nail in the region's economic coffin as tourists avoided the beach for (unfounded) fears of finding tar balls in the surf. Some businesses closed, others scaled back. Very little in the way of new business came to town.
A New Era
But times have changed. After two years of phenomenal growth in tourist numbers (attributable, at least in part, to the billions of advertising dollars BP has pumped into promoting the Gulf Coast) and a turnaround in real estate, business is good. The proof is in the opening of new retail outlets, restaurants and a boutique hotel along the quiet streets of 30A — and the fact that some businesses are moving into larger quarters to handle their volume.
Scott Russell, a partner with Russell & Russell, a hospitality management consulting firm based in Miramar Beach, said in spite of a somewhat soggy 2013 summer South Walton saw double-digit growth in bed tax collection (from visitors) for the prior 22 months.
"A lot of that is as a result of 30A. There are a couple of prongs to this: First, real estate on 30A has definitely recovered. A lot of inventory has been bought up and converted to vacation rental inventory. WaterColor and Rosemary Beach, in particular, have increased their rental pools as real estate has sold," he explained. "Second, on 30A rates have increased over high demand periods. Occupancy has not evened out year-round, but … 30A is becoming a more year-round destination, more so than other areas along the coast."
And, he added, with that growth comes growth for the restaurant and retail businesses that also are able to enjoy a year-round model.
Jon Ervin, director of marketing and communications for the South Walton Tourist Development Council, said 30A enjoys a loyal customer base that has kept repeat business high. Meanwhile the area is attracting more year-round interest from new regions of the country because of the Northwest Florida Beaches International Airport and air service that has changed a lengthy drive into a short flight for visitors seeking a quick getaway to the beach.
"When you see two years of double digit growth month-to-month, as a business owner or entrepreneur, that gives you confidence, which we've been missing for a number of years," Ervin said. "That's sparked a lot of great new efforts."
And those efforts made by local businesses are being rewarded.
During last year's tourist season, retail stores in Seaside enjoyed "over the top" business that saw sales double, said Lori Leath Smith, of Seaside Community Development Corp.
"People's perception is that the economy is definitely better," she said. "Combine that with the fact people are tired of not spending money on vacations, and they are ripe and ready."
Bringing in the Crowds
Upscale art and wine festivals, charity marathons, high-end fashion shows and an array of other special events held throughout the year are part of the area's formula for success. These events are helping to bring in cash-flush clientele eager to bolster the cash registers of local entrepreneurs, from artists and retailers to restaurateurs and vacation homeowners.
Courtesy Alys Beach
Digital Graffiti is one of many well-attended annual art events that is placing 30A on the world's radar.
Digital Graffiti marked its sixth year in June. Touted as the world's first outdoor projection art festival, it has become the "must-do" event of the summer — and attendees seemed un-phased by a $100 Saturday night ticket admitting them to see the computer-generated art of more than 300 artists vying for $10,000 in contest winnings.
The ArtsQuest Fine Arts Festival produced by the Cultural Arts Alliance for 25 years has not only become a Mother's Day tradition with locals and visitors, but it is becoming a lucrative art show for local artists. Jewelry designer Mary Kay Samouce said in 2013 she sold more items and earned more revenue than at any previous ArtsQuest — or any other art show, for that matter.
The 30A Songwriter's Festival continues to add performances, venues and attract more attendees each year. The 30A Wine Festival was held for the first time last spring and looks to return as an annual event, along with the charity road race 30A 10K. And another first — South Walton Fashion Week, a new multi-day blockbuster event created to showcase the fashions of local boutiques and the talent of emerging local designers, sold out many of its events when it debuted in October.
Meanwhile, Seaside — voted the No. 1 beach in the world for families by the readers of Travel and Leisure magazine — is doing its own best to bring in vacationers who will then patronize local businesses and restaurants. "From an economic standpoint, there is a lot going on here," Smith said.
Seaside, the birthplace of pedestrian-friendly New Urbanism, offers plenty for locals and visitors to enjoy without having to travel far. There is a new park, new food carts lining up along the main road through town and there is even an electric car charger station to cater to the more environmentally conscious visitors. There are theater performances, outdoor movies, yard sales — all contributing to that authentic small town feeling that brings visitors back to this particular stretch of beach for more.
Business Growth
Beyond traveling the art show circuit, a number of local artists are growing their names and talents into successful brands. In just the past year or so, five local Emerald Coast-based artists have either opened local galleries or expanded their studios.
Lori Saczynski
Local artist Andy Saczynski opened his first studio gallery in The Shops of Grayton on Country Road 283.
Glass artist Mary Hong, recently named South Walton Artist of the Year for 2014, opened a new studio gallery in Grayton Beach near to Andy Saczynski, who was named Artist of the Year for 2013 and voted Best Local Artist by EC Magazine readers in 2012 and 2013, and recently celebrated a one-year anniversary at his space. Allison Wickey, Artist of the Year in 2011, expanded from her studio in Rosemary Beach to a 2,000-square-foot gallery in Seacrest Beach. Painter Susan Lucas recently promoted her new work at a high-profile reception sponsored by V at Seagrove. And Laura Granberry, who owns The Art of Simple, and Justin Gaffrey expanded their presence in Seaside.
In the fall a group called Artists at Gulf Place started a weekly marketplace event on Saturdays called Artist Bazaar, which is designed to showcase the work of local artists, craftspeople and artisans year-round.
The art scene explosion seems to have necessitated a new collective website called The Artists of 30A (artistsof30a.com), which provides a centralized online guide and map to galleries and art-themed events and happenings.
Meanwhile, retail is one of the fastest growing business segments on 30A.
After a two-year shopping spree that took her from New York to Los Angeles, Megan Trent, director of retail for Alys Beach, began to share her many finds at The Alys Shoppe on July 4th weekend.
The 2,200-square-foot upscale boutique shop features coastal-inspired designer brand ladies' apparel, select home décor merchandise and keepsake souvenirs. It is the first commercial offering in the Town Center and the first ever stand-alone retail endeavor for Alys Beach.
The shop is an example of the "upgraded" retail experience travelers to 30A are looking for. "We're presenting things that are different than what they have at home. They are looking for something new and different, and businesses like The Alys Shoppe are meeting that need," Trent said.
On the culinary scene, celebrated Chef Johnny Earles has returned to 30A with Grayton Bar & Grill. The atmosphere is rustic and casual, but the food is just as memorable as the fare he served at his iconic Criolla's. Other restaurant operators are expanding as well. Kevin Neel, who owns La Crema in Rosemary Beach, opened Aqua Sushi, also in Rosemary. Nick's Seafood Restaurant, a third-generation Freeport landmark known for its fresh crabs, re-opened Nick's on the Beach in Blue Mountain Beach. And Marie's Bistro in Santa Rosa Beach has been jammin' as well — literally. In addition to restaurant service, a full-bar and catering, they added the sounds of Tim Jackson & Ike Bartley on Friday nights.
All types of service businesses are also being established in the 30A area. Wells Eye Center, based in Destin, is a full-service vision care provider led by Dr. Kevin Wells. Voted the Best Eye Doctor practice on the Emerald Coast, the success of the business prompted the company to open a new location in Seacrest Beach. Wells, a diplomat on the American Board of Optometry, is currently the only vision care provider in the area.
Clay Garden Pottery & Blessings, owned and operated by Jason and Anna Daniel, sells annual and perennial plants as well as home and garden gift items. The Daniels operate out of a beach house that they renovated into a quaint, boutique nursery surrounded by lush gardens.
And a new 16-acre mixed use retail center filled with upscale shopping, dining and office space called 30Avenue is in the planning stages for the east end of 30A. It is described by CorrGroup Inc. as a "mix of one- and two-story buildings constructed of white stucco and animated with black shutters, awnings and balconies for a timeless and sustainable coastal architecture."
Lodging Innovation
One of Russell & Russell's clients is The Pearl, a newly opened 55-room boutique hotel in Rosemary Beach. The aim is to provide a luxury resort experience, and bookings have already exceeded expectations. And Scott Russell predicts The Pearl is just the beginning of growth in lodging offerings.
With balanced development, Russell sees the growth of 30A as a long-term proposition that will have a trickle-down effect. "You will see an upgrading of businesses as 30A continues to reach the affluent traveler. You'll see growth in the culinary scene and elevated service — it has to. You get a stronger pool of employees, because they have year-round jobs. You can retain and train employees, and with that comes consistent service."
Tommy Crow
At the heart of The Pearl, Rosemary Beach's elegant, new 55-room boutique hotel, is a hopping "see-and-be seen" restaurant bar called Havana Beach.
Meanwhile in Seaside, Homeowner's Collection was formed by owners of 30 upscale beach homes, cottages and townhomes in October 2012 to boost vacation rentals.
Formation of the only owner-led rental agency of its kind in the region, if not the country, was spearheaded by Seaside homeowner and businessman Max Watson. "Max felt like he was seeing more and more fragmentation with rental companies within Seaside. He felt that rate wars would inevitably diminish the guest experience and damage the brand, and once that happened property values like his would follow," says Amy Wise-Coble, general manager for Homeowner's Collection.
The concept is that rental guests directly benefit from the vested interest of these particular Seaside homeowners, who are personally committed to the long-term vision and success of this endeavor. "By forming a company exclusively owned by Seaside cottage owners, the owners have more direct control over the balance of cost and quality and are better able to ensure that renters have that wonderful Seaside experience that creates a high level of repeat business," Watson said.
Coble says the market response has exceeded expectations. "It's going great. Our numbers are very solid. Our occupancy and revenue are ahead of our pro forma," she says. "If there are profits, our shareholders see a return on both their investment and their rental property."
Coble has spent much of her 20-year career in various hospitality positions at Seaside and has watched it grow and evolve over the years. For business leaders like Coble, the 30A phenomenon is no surprise at all. "You have a lot of visionaries on 30A. You also have people with resources and the business skills to back up that creative thinking," she says.