Bud & Alley's Waterfront Restaurant
Proprietor Dave Rauschkolb reflects on 36-year legacy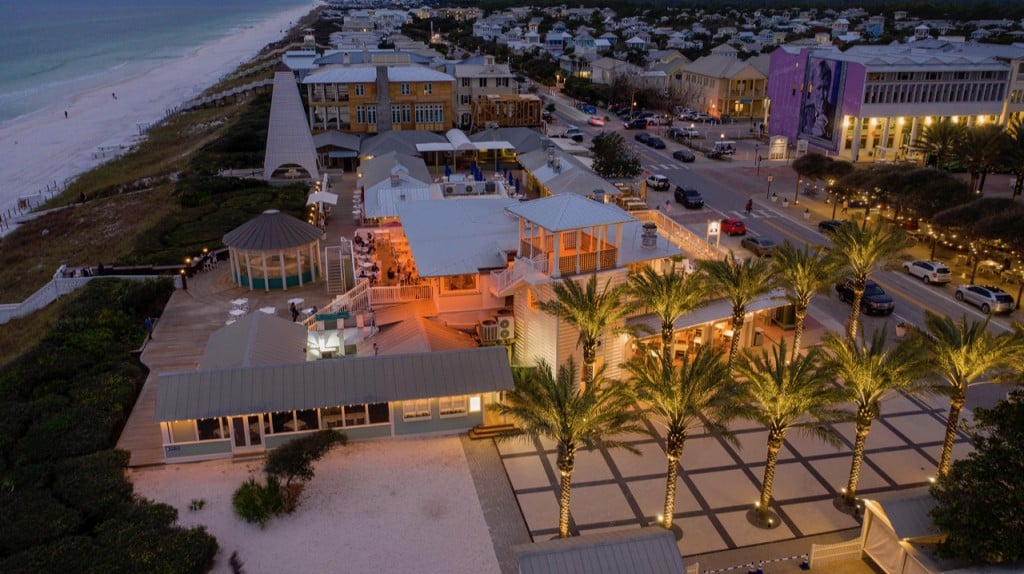 Q: Bud & Alley's Waterfront Restaurant is an iconic landmark restaurant in Walton County. What strikes you when you consider your 36-year history?
DR: Right from the very beginning, we knew we wanted to have a place that was unpretentious and fun and had great food and great service. That's where our motto "Good Food. Good People. Good Times." came from. So that was sort of our guidebook that we worked with that still holds today. We wanted to have simple, delicious, locally sourced food, and we did that from the very beginning. We're still doing it today.
When we first opened, I never could have imagined the transformation that Seaside and Bud & Alley's would have gone through over these 36 years. Naturally, we wanted to do some upgrades, and we recently completed a beautiful enhancement project that nearly tripled the roof deck size. It overlooks the town of Seaside. So now, in addition to the Gulf, there are new beautiful views to the east and the west. You've got Bud & Alley's Taco Bar next door, and we incorporated Bud & Alley's Pizza into our existing building roadside on 30A.
The great thing is we were able to marry the old and the new. I'm sitting here on one of our back dining porches that hasn't changed in 36 years. So when people who came here 20 years ago come back, they still get the same feeling they got back then. In addition, they've also got this amazing and expansive roof deck, elevator access, and beautiful restrooms. Now our guests can overlook the Gulf while enjoying our amazing food and great service. That's what really keeps people coming back.
As Seaside has grown over the years, it's truly enhanced Northwest Florida in so many ways. It's been wonderful to be able to play a part in that and to actually play a role in everything that's happened up to this point. I couldn't be more excited than I am about all the new changes, all the new things, and the transformation that's happened over all these years.