Bud & Alley's Opens Its Doors for First Ever Jazz Brunch Fundraiser
Guests to enjoy brunch buffet, mimosas, raffle prizes and live music by Top Hat Jazz Trio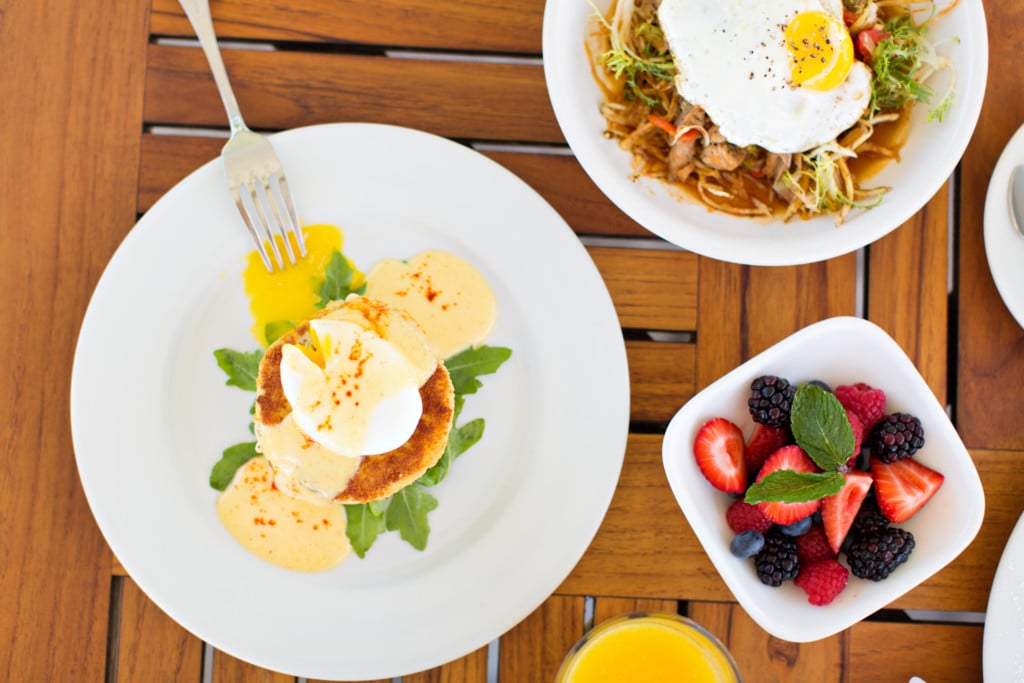 Brunch anyone? Bud & Alley's Waterfront Restaurant — South Walton's farm-to-table pioneer and Seaside's beloved iconic dining tradition — opens its beachfront doors to Emerald Coast Theatre Company for a delicious jazzy brunch.
On Sunday, Nov. 3 from 11 a.m. to 1 p.m., you can savor a delicious buffet of brunch fare by Bud & Alley's award-winning chef Dave Bishop, plus refreshing mimosas, a spectacular Gulf view, raffle prizes, live jazz music — all while supporting Emerald Coast Theatre Company (ECTC)
Live entertainment will be provided by The Top Hat Jazz Trio.
For more than 20 years, The Top Hat Jazz Trio has performed all over the world with such noteworthy artists as Ray Charles, Aretha Franklin and Phil Woods.
Proceeds will benefit ECTC's $125,000 capital campaign.
Said ECTC co-founder and producing artistic director Nathanael Fisher, "Each year we serve more than 10,000 patrons and children at our Grand Boulevard location. Our capital campaign will enable us to purchase fundamental items to continue to provide the high-quality experience our patrons deserve. We invite everyone to come out with family and friends, enjoy a beautiful brunch experience and help us fill our coffers."
ECTC is a 501(c)(3) founded in 2012 by Nathanael Fisher, MFA, and his wife, Anna Fisher. Based in Miramar Beach. ECTC's mission is to enrich and entertain the Emerald Coast community through professional and educational theater.
Its educational outreach includes after school and home-school programs, touring and staged productions, summer camps, workshops and classes.
Its professional theater efforts are focused on thought-provoking productions, festivals and collaborations as well as acting and improv workshops and classes for adults.
Founded in 1986 in Seaside, Florida, Bud & Alley's Waterfront Restaurant is located at 2236 E. W. County Highway 30A.
Owned and operated by local Dave Rauschkolb, Bud & Alley's operates with one simple mantra: "Good Food. Good People. Good Times."
A pioneer of the farm- and sea-to-table movement, Bud & Alley's is known for serving award-winning menus with the freshest regional seafood and its daily sunset celebrations. Bud & Alley's is a top 20 Florida Restaurant and a Florida Trend's Golden Spoon Hall of Fame award winner.
The Bud & Alley's Restaurant Group includes Bud & Alley's Waterfront Restaurant, The Taco Bar, The Pizza Bar and the Bud & Alley's Catering Company.
"Anna and I are so excited about this fabulous Jazz Brunch at Bud and Alleys," said Nathanael Fisher.
"We'd like to personally invite everyone from foodies to jazz lovers to those who just want to support ECTC to join us for this delicious brunch."
Tickets for the Jazz Brunch are $50 per person. Purchase tickets online at EmeraldCoastTheatre.org or call the box office at (850) 684-0323.