30A Songwriters Festival Spotlight: Jeffrey Steele
Hit songwriter followed his heart to the hall of fame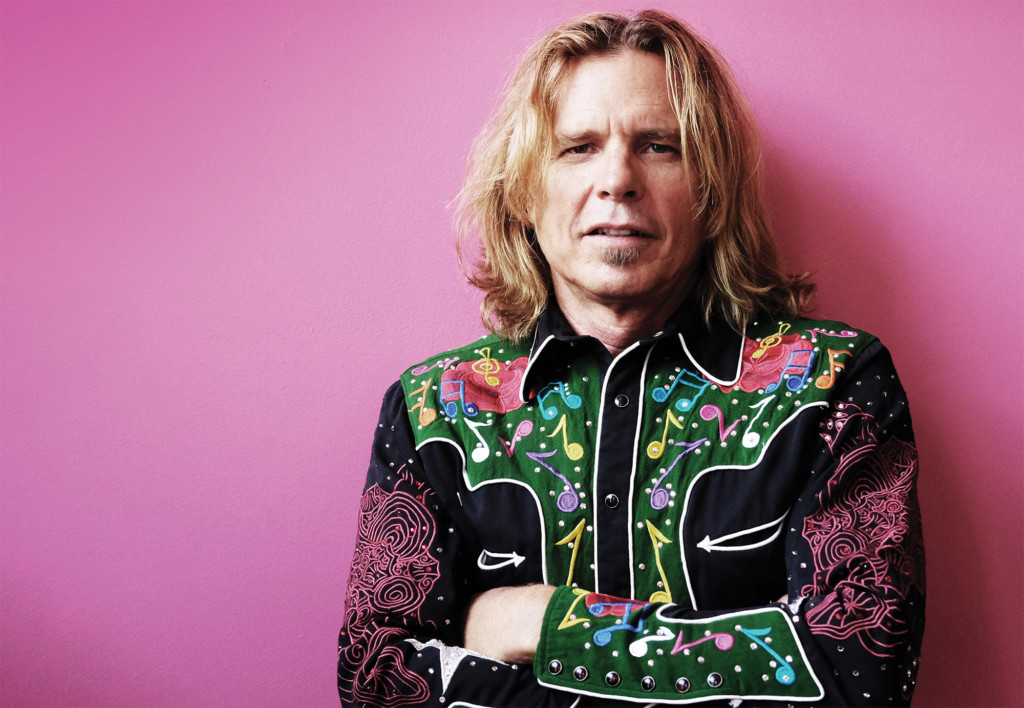 Never do it for the money."
Those six, simple words string together the most poignant piece of professional advice Jeffrey Steele, hit songwriter, musician and Nashville Songwriter Hall of Famer, has ever received.
"Kris Kristofferson told me that in my early 20s after I had opened a show for him, and he was getting in the back of a limousine with two girls and a bottle of whiskey," Steele laughed. "But he was right! The second that I started trying to do what I wanted and write my best songs without worrying if they'd end up on the radio, my life started changing."
Before that, though, Steele was accustomed to hearing the word, "no."
Having grown up in northern Hollywood and boasting pipes like Jim Morrison, Steele's "little bit country, little bit rock 'n' roll" style didn't quite fit the Nashville music scene's mold.
He had moved there following the success of his band, Boy Howdy, for whom Steele had penned hit songs.
But following Boy Howdy's disbandment in 1996, Steele had lost his record deal. He had lost his publishing deal. And, he had lost his voice.
"I couldn't sing or perform, so I had to figure out a way to survive," said Steele. "But that really bad time in my life turned out to be one of the biggest blessings, because it made me the songwriter I am today."
Steele said he gained the confidence to start pitching his cross-genre sounds, but was rejected out of nearly every meeting, told things such as, "you can't just put an AC/DC rift in the middle of a country song."
But when the decision came to conform or rock on, Steele stayed true to himself. Not long after, a little unknown group at the time called Rascal Flatts picked up one of Steele's songs, "These Days," and blew it up as a hit.
A dam broke, and Steele was suddenly on the map, attracting the attention of artists such as Tim McGraw, Faith Hill and LeAnn Rimes.
In his career thus far, Steele's hits have been recognized by Broadcast Music, Inc. (BMI) for accumulating over 65 million airplays.
Among his copious accolades, including over 35 BMI Country and Pop awards, Steele has received five Grammy nominations and was in contention to receive a Golden Globe and Critics' Choice Award for Best Original Song, "I Thought I Lost You."
When he's not writing, touring and performing private concerts, Steele, now 58, teaches an online songwriting course.
"One of the things I tell my students is that you have to think like a writer," said Steele. "Every moment is a potential song. The craziest things happen when you just open your ears and listen to people talk."
Sharing these stories with fans, said Steele, is one of the greatest things about events like the 30A Songwriters Festival.
"People who show up are rabid songwriter fans, and newcomers are blown away when they find out you're the one who wrote that one Tim McGraw song," Steele said of the festival.
"I'm fortunate to be at a point in my life where I can go out and tell these stories, celebrate all the fun I've had.
"It's been a neat ride. There's been some tragedy, some things have been tough, but everybody experiences that. That's what we write about, people want to hear those stories. I tell my students that being the best and most honest you is what this business is about. Anyone can make music, anyone can copy what others are doing. But the best road leads from your heart, and it's sure to take you far."
30A Songwriters Festival
January 17–20
Now in its 11th year, the four-day festival returns with Steele and over 150 other artists who will share their tunes — and the tales behind them — across 25 local venues.
Download the 30A Songwriters Festival smartphone app to customize your itinerary and receive instant updates. Snag your spots today at 30ASongwritersFestival.com.