Browsing Libraries
Where readers get engaged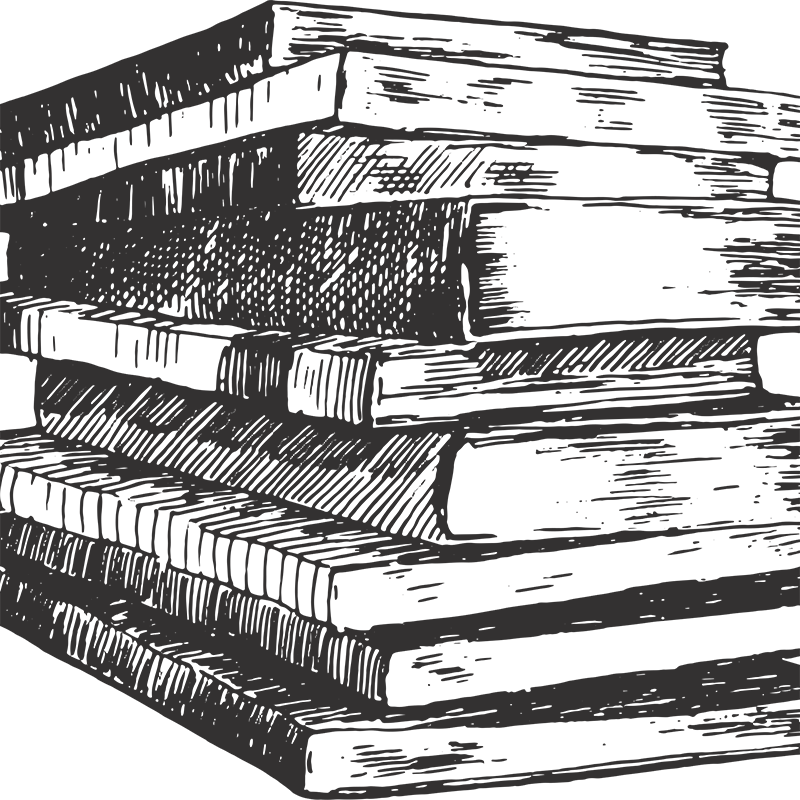 Author Ray Bradbury said, "Without libraries what have we? We have no past and no future." The Emerald Coast's prolific library scene is rich with history, teeming with diverse activities and committed to engaging future generations of readers and leaders. Each community on the coast has its own unique calling card and character, as do the libraries within those communities. In celebration of National Library Week (April 10-16), we invite you to check out one near you.
---
Destin Library
105 Sibert Ave., Destin; (850) 837-8572; cityofdestin.com
Tucked away from the hustle and bustle of Destin's main throughway, Destin Library offers beachy chic sophistication. The building itself is a piece of art, having been recognized by the Florida Chapter of the American Institute of Architects. The library is small in size compared to some of its Okaloosa County counterparts, but it packs a big punch with unique programs such as indie-film movie nights, weekly children's storytimes, book discussion groups and one-on-one computer training. The grounds of the library are kept up by the Destin Garden Club and create a peaceful, inviting ambiance.
Fort Walton Beach Public Library
185 Miracle Strip Parkway SE, Fort Walton Beach; (850) 833-9590; Fwb.org/library
Located in downtown Fort Walton Beach, this is one of the larger libraries in the area — and the services, book selection and expansive work areas reflect just that. A whimsical breezeway leads to the main lobby, which showcases colorful artwork by local artist Linda Kernick. The library is divided into adult and children's sections. The children's area features a dedicated children's reference desk, storytime room, alphabetical and seasonal collections, literacy computer programs, listen and read-along stations, young adult collections, a teen reading area and even a kids-only restroom — a big win for moms. On the flip side, adults enjoy a truly quiet, focused environment with spacious reading areas.
Niceville Public Library
206 N. Partin Drive, Niceville; (850) 279-4863; cityofniceville.org
Niceville is a growing, tight-knit community, so it is fitting that community is at the heart of its vibrant library, which boasts children and teen areas, storytimes, spacious work areas, a broad book selection, multiple book clubs and more. The library engages teens with its Teen Space; ongoing teen activities such as movies, gaming and crafts; and even a teen advisory council — a way for local teens to shape library activities and earn volunteer credit. The beautiful facility is located near Niceville's Community Center, Children's Park, Youth Center and schools, making it a one-stop convenience for families.
Robert L.F. Sikes Crestview Public Library
1445 Commerce Drive, Crestview; (850) 682-4432; (850) 682-8776; cityofcrestview.org/library.php
Crestview Public Library's dynamic, diverse programming is what truly sets it apart. From knitting classes, genealogy research and open mic nights to timely topic seminars and writing groups, the library offers something for everyone and cultivates a love for learning for its patrons. In addition to traditional offerings, the library highlights niche genres such as science fiction, Christian fiction, young adult and comics. With dedicated children and teen areas and activities, the library clearly aims to engage readers of all ages.
Walton DeFuniak Library
3 Circle Drive, DeFuniak Springs; (850) 892.3624; youseemore.com/walton
Equal parts library and museum, the Walton DeFuniak Library is a little piece of history here on the Emerald Coast. The library is the oldest in Florida that was designated as a library at its inception (in 1886) and still serves that purpose. With its welcoming red door, white picket fence and lakeside reading garden, the building oozes all the charm and nostalgia expected from a historic library. A vintage music box, antique weaponry and historic maps and photos greet guests. This library is a must-see for lovers of history and small-town charm.
---
Books Off the Beaten Path
Other Emerald Coast Libraries
Freeport Public Library
76 State Road 20, Freeport
(850) 835-2040
Mary Esther Public Library
100 Hollywood Blvd., Mary Esther
(850) 243-5731
maryestherlibrary.com
Shalimar Library
6 10th Ave., Shalimar
(850) 609-1515
Valparaiso Community Library
459 Valparaiso Parkway, Valparaiso
(850) 729-5406
vcl.valp.org
Walton County Coastal Branch Library
437 Greenway Trail, Santa Rosa Beach
(850) 267-2809
FREE LIBRARIES AND BOOK SWAPS
Stop into privately owned coffee shops such as Niceville's Café Liquid to leave a book and take a book at will while enjoying a latte. Find a used book store such as The Book Rack and Read It Again to swap books. Visit littlefreelibrary.org to find a "little free library" near you or start your own. There have been sightings in Crestview, Valparaiso, Navarre, Gulf Breeze and Destin in years past.