Bringing Back The Appeal of The Front Porch
Traditional design trend is bringing porches back to life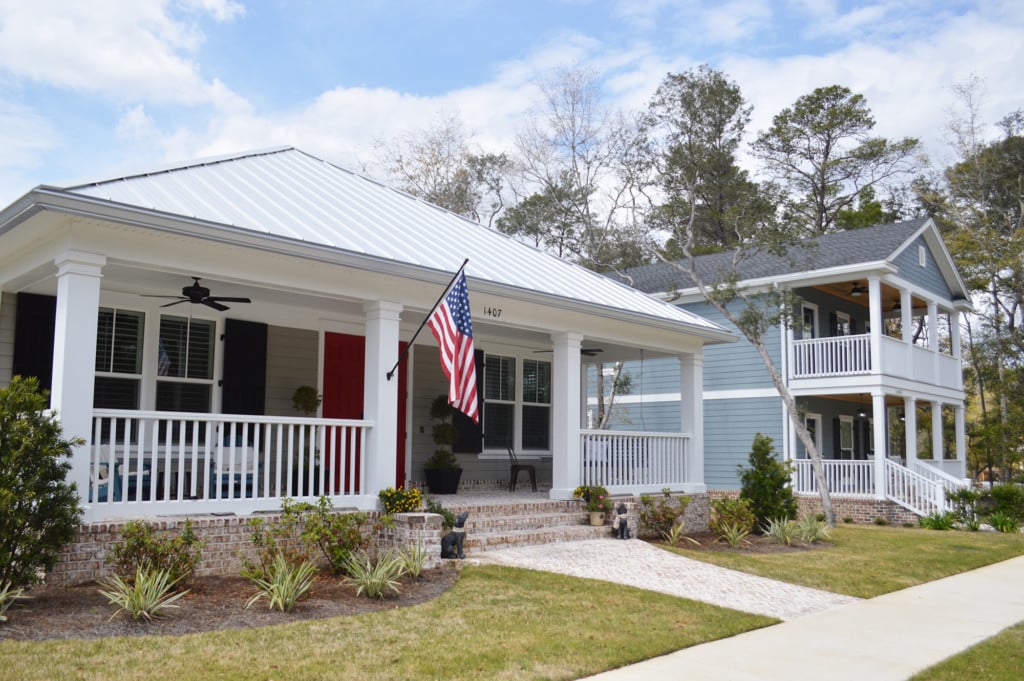 There is something special about a home with a front porch.
When a swing is attached to an extended roof or comfortable chairs are neatly arranged in its open space, the front porch conveys a sense of community.
And it does so without saying a word.
"To me," said Marion Ruckel Skalicky, CEO of Ruckel Properties in Niceville, "the front porch is like the soul of a neighborhood. It is inviting and draws you in and makes you want to stay and chat with the people around you. Too many neighborhoods don't seem to have that soul."
The front porch is iconic to American culture, particularly in the South, because it was used as an extension of a home's living space.
Family members of all ages could stay engaged with outside life by merely sitting there or playing nearby.
Old-style front porches were designed for the family, but they were also designed for function.
Some had screens and were used for sleeping during warmer months while others had no screening and were no escape from the elements.
But most people recall the classic, front-facing porches that wrap around one or more corners of the house, have wide steps leading to the entry and white railings.
"Those front porches seemed to signal a more casual lifestyle," said Janice Busovne, a Realtor with Keller-Williams Realty in Niceville.
"When cars and air-conditioning became more commonplace, people stayed inside because they didn't want to deal with the noise and noxious fumes coming from the street. So they began retreating to the back of their houses for more privacy."
In new construction, everything old can be new again as the front porch is making a comeback.
Deer Moss Creek and Parkview Place are two neighborhoods in Niceville that Ruckel Properties has developed, both of which incorporate a front porch into the design of the houses.
Front porches are so important to Parkview Place that the main street leading in and around the neighborhood is called Front Porch Circle.
"We have preapproved builders who understand that the front porch is an architectural element," Skalicky noted.
"They work with the town architect, who ensures that the porches stay true to the design of the house and the house stays true to the design of the neighborhood.
"The front porch adds to the quality of life, and the outdoor living aspect adds to the total value of the home. And it certainly adds charm."
Front porches naturally exude nostalgia, warmth and appeal. Movies and television shows have long depicted sprawling front porches as an inviting welcome to a home.
It could be one reason why famous musicians like Thomas Rhett, Lonestar and Loretta Lynn, for example, all have songs about how front porches make them feel and how they provide a connection to the past.
As some song lyrics suggest, "If everyone had a front porch, we'd all be friends."