Bodacious Shops Adds Roasting Lab Into the Mix
The Shops newest space brings a relaxed atmosphere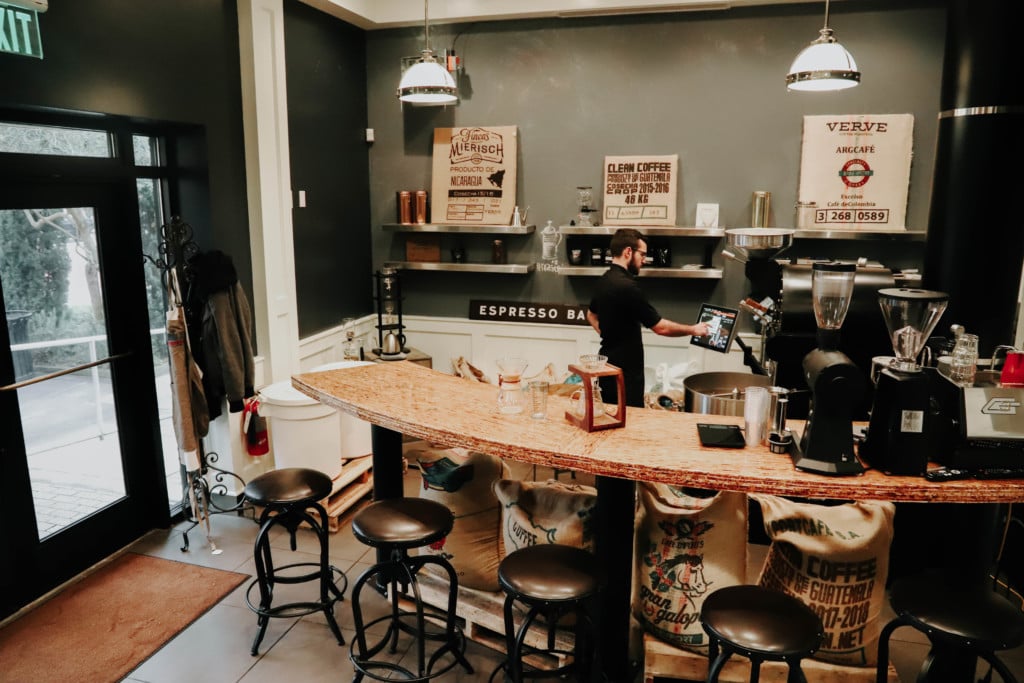 The Bodacious Shops, an epicurean experience located in the heart of Downtown Pensacola, has opened its own coffee roasting room. For over six months, the Bodacious Shops have worked diligently on roasting and perfecting coffee beans in-house.
The Roasting Lab, located in the former SoChopped space, now offers comfortable seating and a quieter atmosphere. Customers can watch the resident roaster roast beans and taste different blends of coffee and espresso. The roaster hand-selects single origin coffee beans from around the world and combines them together to create harmonious blends of coffee ready for brewing. Because of the continuous experimentation of mixing coffee beans together and the room's unique coffee brewing equipment that resembles a science laboratory, the room was coined the "Roasting Lab."
General manager of the Bodacious Shops, Alan Bates, started the roasting process back in July 2018, "We've had the roaster for a couple years and we're extremely excited about having the roasting room up-and-running. It's definitely been a learning process and challenging at times to roast the perfect house blend, but we're happy with what we've produced, and we are excited to test out new blends, espresso and cold brew coffees." Bates is a Level 1 Certified Coffee Roaster through the Specialty Coffee Association and has been trained to work on La Marzocco Machines (the only one in the area being at the Bodacious Café.)  
The freshly roasted coffee is now being served in the Bodacious Café in single-cup brew methods including pour-over, French press, chemex, as well as drip coffee. Retail bags of coffee will be available within the next few months as the Bodacious Shops perfect its house blend of coffee.