Best Way To Make Your Own BBQ Sauce
Tips for crafting a condiment you can call your own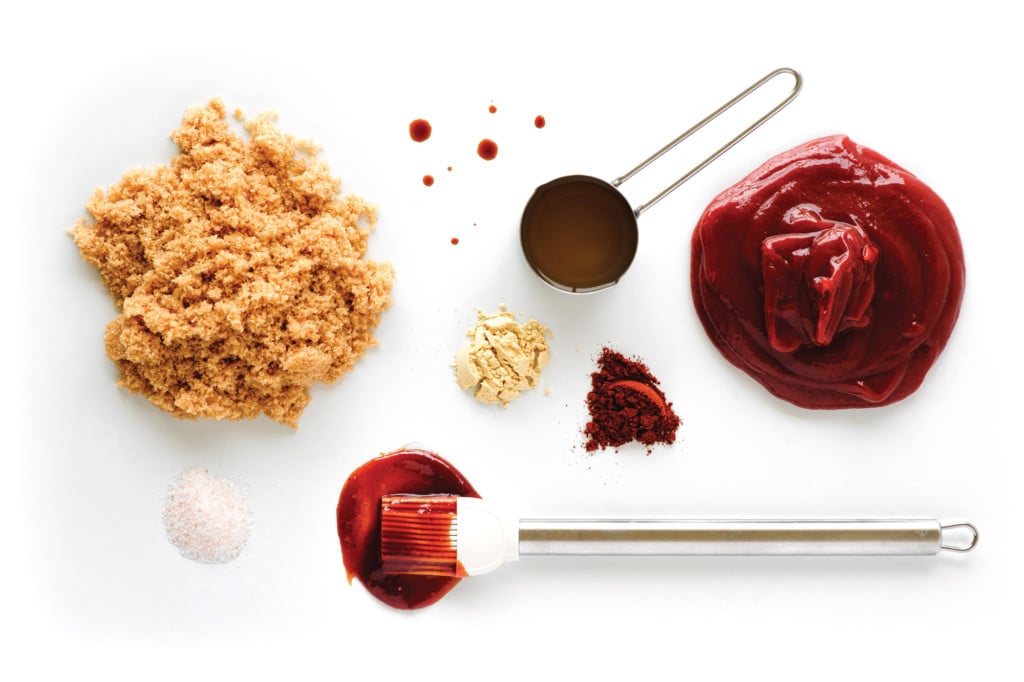 If you've ever stood in front of the rows upon rows of bottled barbecue sauces in the grocery store, you've probably realized that there's no shortage of flavor options.
Tangy, sweet, sour, smoky, spicy — you name it, it's there somewhere. And every region of the country has its own signature style, the one that it stays true to — so much so that there's a fierce rivalry over whose sauce is boss.
So just which one really is the best? Truly, it depends on whom you ask and how strictly they follow the regional rules.
For much of the country, however, the sauce wars are won according to whatever appeals to their palate, the whims of their taste buds proving to be the deciding factor in what they pour on their meats, whether they're elbows deep in slabs of ribs or double-fisting a pulled pork sandwich.
Obviously, the foundation of great barbecue is the meat itself — the quality and the flavor, the tenderness and moisture.
It all matters. And while every morsel should be good enough to stand on its own without need of a slather of sauce, the addition of those sauces takes something that's already practically perfect and makes it absolutely worthy of an angel's chorus.
The herbs and spices and often-oh-so-secret additions of this and that make it magical, so deliciously addictive that people pour it with abandon onto everything from proteins like chicken, beef and pork to veggies, French fries and even pizza.
They don't just love it — they LOVE it. And while it's easy to break out bottles of mass-manufactured sauces, creating them from scratch is far simpler than you might realize.
All you need is a little inspiration and the right ingredients, and you'll have the perfect recipe for a sauce that might just make you boss.
"Making a sauce really isn't that difficult — it just takes a little patience and a willingness to try new things. Basically, though, most standard sauce recipes start with a tomato base, molasses or honey, and whatever spices you want to add.
Some people like to add ketchup to it just to thin it out, but those are the basic components. Find one that looks good, try it out, and then play with it a little to make it yours," says Rob Broussard, head hog of the kitchen at East River Smokehouse in Navarre.
So what should you keep close at hand while you're doing all that playing?
"Some people like to add mustard or citrus juice to give it more of a tangy, acidic taste," Broussard said.
"From there, the most commonly used spices and aromatics are chili powder, cayenne, cardamom and turmeric. Turmeric is great in a barbecue sauce not only because of its flavor but also for the fact that it helps in the digestion of proteins.
"Freshly chopped and sautéed garlic and onion are also ideal because they bring such depth of flavor. You can use pure garlic or onion powders — never garlic or onion salts — but chopping them fresh and sautéing them until they puff up slightly and become fragrant is actually the best way to get them to release their oils. You'll get a richer taste that way."
Another important thing to note: Stay away from tomato paste, which imparts bitterness and an unpleasant acidity, and add salt and pepper at the end, when their levels can be properly adjusted.
Naturally, determining when the sauce is added is fully up to you, whether you decide to "mop" the meat while it's cooking or use it simply as a condiment.
"A great sauce — regardless of what kind it is — is one that has a unique flavor that's not too heavy or overpowering. Sauces should not be used to mask the flavor of the meat but to complement it," advised Angie Childers, co-owner of Kinfolks BBQ in Fort Walton Beach, where they've been smoking meats for more than 30 years.
No matter your flavor preference, one thing remains: If you're willing to try, you can make a boss sauce that'll make everyone go hog wild.
Chef Broussard's Smoky Barbecue Sauce
Ingredients
1 cup dark brown sugar
1 tsp. ground mustard
1 tsp. paprika
1 tsp. kosher salt
½ tsp. white pepper
1 cup ketchup
¼ cup apple cider vinegar
Splash of Worcestershire sauce
Directions
Combine all ingredients in a small saucepan and simmer together on medium heat for 30 minutes. Allow to cool. Serve over favorite meats.