Beef Jerky
An oldie food that is a goodie with mass appeal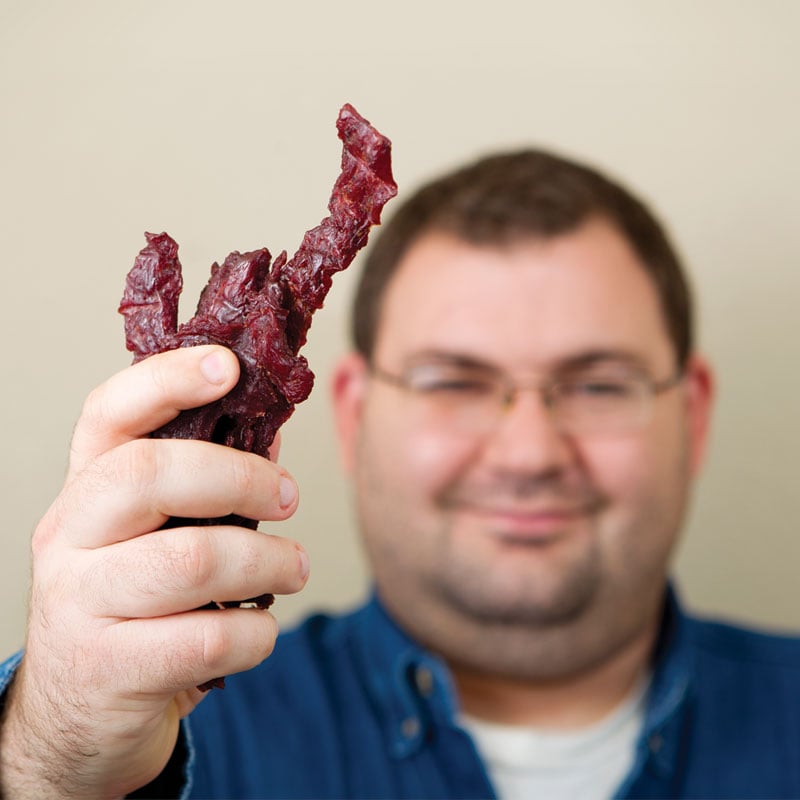 Beef jerky has been around since the days of the pioneers, and you might be surprised to find it has evolved in multiple dimensions.
"It's healthy, it's nutritional and it's easy to carry," says Ricky Cox, who owns The Beef Jerky Outlet in Destin. "I can't think of one bad thing about it, and that's hard to say about anything these days."
Commercial jerky products come from the muscle meat of farm-raised animals, and the meat is either smoked or dehydrated. Before it can reach consumers, it has to get a stamp of approval from the U.S. Department of Agriculture and the Food and Drug Administration.
Varieties abound, among them turkey, alligator, kangaroo, pheasant, wild boar, ostrich, salmon, venison, elk and antelope. Styles range from honey maple to pepper garlic to teriyaki to peppercorn. There's also a finely shredded product labeled as "chew" that comes in those little tins. And there are kits so you can make your own.
High in protein, low in fat and carbs, jerky is consumed by hunters, hikers, fishermen, fitness enthusiasts, skateboarders, surfers, campers and just about anybody on the go.
"Who buys it? Everybody!" says Cox.