August/September Issue: At A Glance
A quick look at our August/September issue.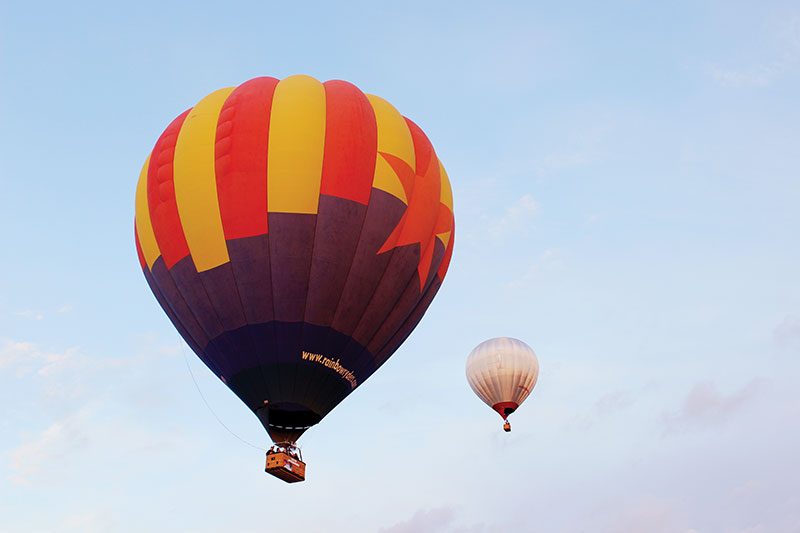 The August/September issue is brimming with stories, some of them grounded right here in our community and others involving lofty pursuits aboard hot air balloons and helicopters. Take a look at what's inside …
A good coach makes an impact on the field. A great coach makes a difference in the lives of the student athletes he or she mentors. In this issue, we meet six sensational coaches who have emerged as powerful, formative influences in the lives of young people.
Art is far too vibrant and effusive to be confined to exhibit halls. And, while we do love and encourage visits to museums, art can also be found on street corners and in public spaces throughout the EC. Take a self-guided art tour around the EC and you will be impressed by the talent in our midst.
How to turn the dreams on your bucket list into realities? We offer advice on how to bring your list to life. Speaking of which, is Texas on your bucket list? Take a step back in time while enjoying contemporary luxuries on a trip to the quaint town of Fredericksburg, Texas.
While superior ingredients are a key to successful cooking, so, too, are quality pots and pans. In this issue, local chefs weigh in on their favorite cookware. Moving from copper to glass, here's a jarring idea: Jam your breakfast, lunch or dinner into a Mason jar for convenient and cute on-the-go options.
For some, life's essentials, including food, are far from a given. Learn how organizations throughout the EC are helping the hungry to find food.