At A Glance: October/November Issue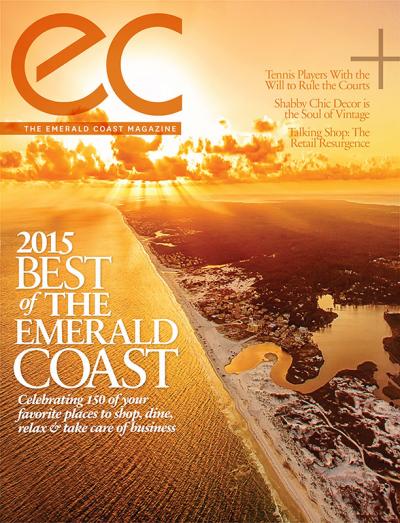 Fall brings about change and a wave of new trends. The October/November issue of EC Magazine is following suit with the theme of fall.
We begin with the ever-changing fashion industry in a story about the retail resurgence along the Emerald Coast. We talked with retail operators about the boom in sales across the region.
Shabby chic shapes up to be not so shabby with the help of DIY experts who share their tips on achieving the look in your own home.
We see them in grocery stores and on commercials. They have funny sounding names. Your health conscious friends obsess over them. They are ancient grains and we are unearthing their amazing secrets.
Thinking of hitting the slopes this holiday season? You were probably considering Colorado, right? This story on the beautiful, snowy slopes of New Mexico may just have you changing your destination.
Some things change and some stay the same, but our Best Of the EC list will always stick around. In this issue we bring you the well-deserving winners of our 2015 Best of the EC categories.