An Educational Double Dip
Dual enrollment provides a 'head start'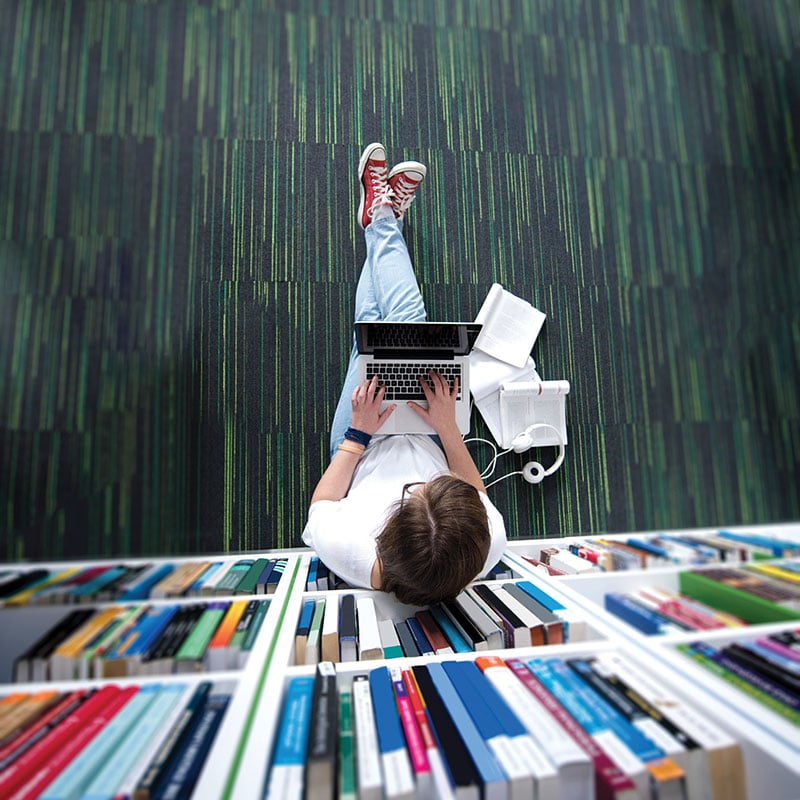 Much like a proud parent talking about his kids, Anthony Boyer talks about the dual enrollment program at Northwest Florida State College.
Instead of bragging about a few children, Boyer, the program's director, has the pleasure of gushing about roughly 1,200 "children" who are currently participating in dual enrollment courses at the college's campuses in Okaloosa and Walton counties.
All told, more than 55,000 high school students in Florida participated in dual enrollment classes at one of the state's 28 state colleges last year. Combined, they earned more than 577,000 semester hours of college credit.
"It gives them a head start with their education," Boyer said.
NWFSC has been offering dual enrollment courses for more than 25 years. When you break it down to simplest form, dual enrollment is a statewide program that allows high school students to enroll, free of charge, in college courses and earn credit all while pursuing their high school diploma. Public school, private school and home-schooled students are eligible to benefit from dual enrollment courses.
When a student and parent decide to explore dual enrollment, the student is well advised to take the Postsecondary Education Readiness Test (PERT). Then, the dialogue with high school dual enrollment coordinators can begin. In his role at the college, Boyer works directly with the local schools where dual-enrollment students currently study. 
 As for the program, itself, there are some basic requirements a student must meet before he can enroll in classes. First, he must be enrolled in a Florida public school or a non-public secondary school, according to the Florida Department of Education. Students are required to have an unweighted grade-point average of at least 3.0. In addition to the GPA standard, students must take the PERT or qualify on the basis of SAT or ACT scores.
"We want to be able to see what level they are at, to make sure they are eligible to enter the program," Boyer added. "One thing with dual enrollment, there are minimum scores they must obtain with the testing to take certain classes, such as English composition and mathematics." →
If a student doesn't score especially well on the PERT, there's no need to panic. Let's use math as an example. While the student may not have scored well enough to get into college algebra, he can take intermediate algebra, which is a prerequisite for college algebra. If a student's scores don't qualify him for intermediate algebra, he can still register as a dual enrollment student for up to 12 credit hours, as long as the classes chosen don't require intermediate algebra as a prerequisite.
Dual enrollment courses are available to students who are going into their 10th grade year. Although these students may be young in age, Boyer says they are more than capable of excelling in the program. These younger students typically will enroll in classes including "College Success," which helps to prepare them for life on a college campus.
So what's the biggest benefit to a student who partakes in dual enrollment courses?
"The academic challenge," Boyer says. "When you can be challenged and receive that dual credit, you are motivated."
The students want to push themselves, there's no question about it.
Dual enrollment students can earn 60 credits toward their college degree all while satisfying the requirements to graduate high school.
Annie Young, who now works as the donor relations and communications coordinator for the college, can't say enough about her experience with the dual enrollment program at NWFSC.
"I was a sophomore at Choctawhatchee High School when I found out about the program and after reviewing all of the benefits of taking college courses while still in high school, it was an easy yes," she said. "Taking dual enrollment classes was one of the best things I did for my education. It created an easy transition from high school to college, got me a head start in both my educational and working careers, and it helped me save a lot of money."
While the dual enrollment program continues to evolve, Boyer says that, overall, he has received positive feedback from both parents and students. At the end of the day, Boyer is proud of the students who have taken the initiative to participate in dual enrollment.  
---
For More Information
To explore more about the dual enrollment program at Northwest Florida State College, see NWFSC.edu where you'll find everything from information about dropping classes to graduation deadlines and detailed eligibility requirements.