Alternative Approaches To Fitness Each Have Unique Appeals
Whether you chose to work with a trainer or go it alone, there are many paths to a good workout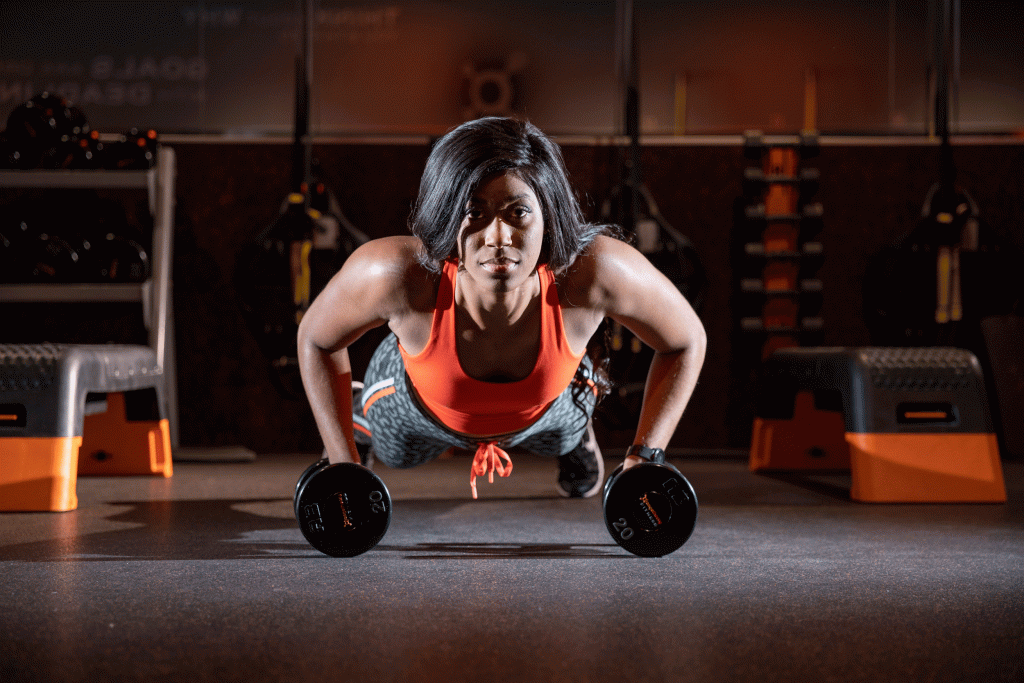 Among people pursuing fitness goals, some will choose to go it alone, to experience the loneliness of the long-distance runner.
Most, however, will seek the assistance of a personal trainer or participate as a member of a group in workout sessions at a Crossfit gym or fitness studio.
Both options have advantages.
A trainer working one-on-one with a client can customize workouts to specifically address goals and weaknesses. People who join in classes enjoy support and encouragement from fellow participants and may engage in friendly competition.
Chris Work of Pensacola has worked as a self-employed fitness trainer since 2009 after previously working for gyms for nine years. He trains diverse clients including middle- and high-school athletes seeking competitive advantages; professionals seeking to balance sedentary jobs with physical activity; and seniors working to maintain mobility and flexibility.
In all cases, his relationship with a client begins with a consultation. Drawing upon lessons he learned as a pre-physical therapy student at Pensacola State College, Work explores issues that may include old injuries, back pain, weakness in hamstrings, muscle strength imbalances and the nature of the job a client holds.
"For example, I have a client who is a UPS driver," Work said. "He's up and down a lot, so I give him a lot of spine-sparing exercises.
"People may have muscles in the front that are stronger than those in the back. They may be experiencing joint or shoulder pain. People who work desk jobs are likely to have a lot of muscle tightness."
Work stresses the importance of building or shoring up a foundation for fitness training.
"The base may have cracks in it, and we may have some patchwork to do before we can build a highrise on it," he said. "You can't just start people out on a deadlift."
Too, Work said, "lingering problems" not uncovered by the initial consultation may become apparent once light workouts begin.
Work holds certifications from the Athletics and Fitness Association of America (AFAA) and the American College of Sports Medicine (ACSM) and has always been fascinated by anatomy and physiology. He trains his clients at Elite Fitness and Health in Pensacola.
His work with seniors, especially people recovering from hip or knee replacement surgeries, makes up a large component of his business.
"Older clients want to age gracefully and maintain their mobility and functionality," Work said. "Many have come through physical therapy and want to keep exercising as they should. They may be dealing with bone density issues, and impact and weight training can help combat that."
Goals among Work's clients vary and may include weight loss or regaining the ability to engage in activities that clients used to enjoy, such as bicycle riding or even surfing.
Because personal trainers work closely with individual clients, they are in a position to ensure their safety, Work said.
"We are right there as a personal spotter," he stressed. "We see to it that you safely mount or dismount a weight and exit a bench or other equipment. And we coach you so that you get the repetitions needed to fatigue a muscle. Working by yourself, you may have a tendency to back out too early because you are afraid you may not be able to finish on your own. Plus, a spotter can watch your form when you can't see it yourself."
Work encourages people to take their time when shopping for a trainer.
"Look at certifications and experience levels and find someone you are comfortable with and will work well with," he said. "Be prepared to interview the trainer."
Feel The Afterburn
At the Orangetheory Fitness studio in the North Pier Park shopping mall in Panama City Beach, head coach Alexis Ware likes to say that the studio offers personal training in a group setting.
Its full-body, one-hour workouts are based on heart rate and led by a certified coach.
"We provide interval training focused on endurance, strength and power," Ware said. "Members wear monitors that track their heart rate, which is displayed on TV monitors."
Workouts vary from day to day, but the built-in Orangetheory goal remains the same. Members strive to spend 12 or more minutes at or above 84 percent of their maximum heart rate — termed the orange and red zones — and half the class in the green zone, which is 71 percent or more.
By meeting those goals, members achieve excess post-exercise oxygen consumption or EPOC afterburn, meaning that they will continue to burn calories more than they ordinarily would at rest long after their workout is complete.
Members don't know what the workout of the day is until they arrive at the studio, which discourages people from skipping days and interrupting their progress.
"If you hate doing treadmill on an incline, you might not come to class that day if you know in advance what the workout is," Ware said. "But nobody leaves once they get here."
Orangetheory workouts are calibrated so that they are challenging, but achievable, for people of all fitness levels. As to the treadmill, a member may be a power walker, a jogger or a runner. Coaches call out parameters that apply to each level. Similarly, levels are prescribed for exercises conducted on the floor or rowing machines.
Ware said members at her studio range in age from 16 to 80-plus and include one with cerebral palsy. Orangetheory studios are located across the country and internationally.
For people getting into fitness for the first time or recommitting to fitness, "Orangetheory is a great place to start," Ware said. "It's like a family here. Everybody gets to know each other and supports one another.
"When you see other people working out hard, you're going to push yourself. And, working out is more fun with
a group."
In an hour, female members will burn between 500 and 600 calories and men may burn up to 1,000.
Injuries are not often a problem.
"If they occur here at all, they are minor and you may just need to take some rest days," Ware said.
Ware grew up in Bay County, graduated from Mosley High School and earned an exercise sports science degree at the University of South Carolina Aiken, which she attended on a full-ride basketball scholarship. She holds a NASM personal training certificate and completed Orangetheory Fitness training.
While she is thinking about returning to school to get a master's degree one day, Ware for now is doing what she wants to do.
"I enjoy it so much," she said. "It does not feel like a job."
A Holistic Approach
Robbie Hysong's work as a fitness trainer came about as an extension of her practice as a licensed mental health counselor. A self-described "fitness buff," she frequently was asked by clients if she would be willing to help them get in good physical shape.
She was reluctant to do so because she lacked credentials in that area, but then, in 2011, she earned her NASM personal trainer certification and got comfortable with incorporating fitness into her practice.
"I have always been taught that a holistic approach — body, mind and soul — is the way to go," Hysong said. "Natural antidepressants are the byproduct of exercise, and people want to get the feel-good without relying on pharmaceuticals."
Hysong has personal training clients who have not been therapy clients, but she has found that her best outcomes occur with clients with whom she already had an established therapeutic relationship.
"Once we have some rapport and trust going, their openness and willingness to move to a personal training setting is really good," she said. "The women I work with may be highly anxious, and they aren't big fans of gyms. They can be triggered by that environment."
Hysong, weather permitting, prefers to conduct her fitness training outside at a walking park kitty-corner from her office on 11th Street in Panama City. Workouts tend to be weightless. That is, they involve primarily dips, lunges, squats and abdominal work. She emphasizes breathing techniques that are helpful both in fitness training and as relaxation techniques.
"There is something to the old saying about taking a deep breath," Hysong said.
Hysong said that in her nearly 30 years as a mental health counselor, she has never seen the collective anxiety level in Bay County as high as it has been since the pandemic arrived.
"It's off the charts," she said. "Hurricane Michael definitely brought it on, and the pandemic has exacerbated things and made it impossible for people to get the services they need. We absolutely do not have the mental health resources that we need under the circumstances."
Political turmoil and divisiveness have been additional stressors, Hysong said.
Three days a week, Hysong starts her day at 6:46 a.m. at the Emerald Coast Behavioral Hospital where she leads a boot-camp style class for military personnel — active, reservists and retired — who are dealing with substance abuse and mental health issues. Ninety percent or more have been affected by post-traumatic stress disorder, she said.
Hysong otherwise works out with weights, goes for long walk/runs and takes yoga classes.
As a trainer, she especially likes teaching people what they can do with their own bodies, thus avoiding any need to go to a gym or consult a trainer.
"People say to me, 'If you teach them all of these things they can do without you, aren't you working yourself out of a job?'
"And I say, 'Yes, that's the point.' Just like therapy. I teach people strategies and techniques and let them put them into play."