Air Force Honoree Faces Next Challenge: Civilian Life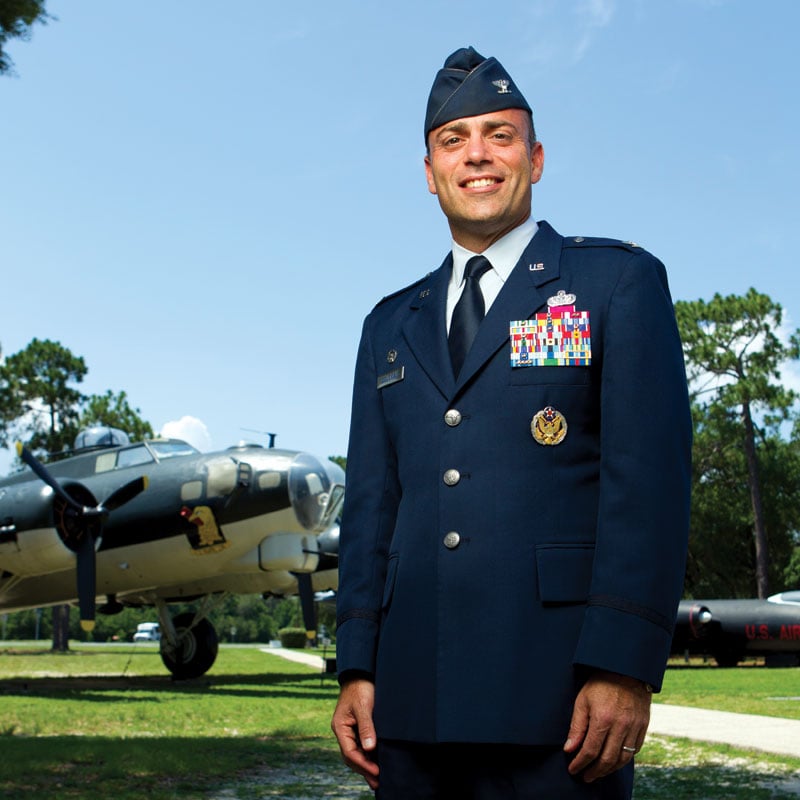 Air Force Col. Sal Nodjomian, commander of the 96th Air Base Wing at Eglin AFB, oversees more than 5,400 men and women on a site larger than the state of Rhode Island. The hard working officer credits his 2011 Department of Defense Installation of the Year award to those who serve under his command. "One of my favorite things to do is to get out and see the contribution my staff makes to our mission partners. They're amazing people," he says.
The accomplishments don't stop there. The colonel and his wife, Carla, are recipients of the 2012 Air Force Material Command General and Mrs. Jerome F. O'Malley Award, an honor presented to a wing commander and spouse whose contributions to the nation, the Air Force and their local community best exemplifies the highest ideals and leadership of a military couple.
In July 2012, after nearly two decades of commitment to the United States Air Force, 14 relocations and two tours in Iraq, the colonel transitioned from military to civilian life. With the future in mind, the busy officer has been planting some Emerald Coast roots and looks forward to doing some
basic things his family has put on hold for many years. "We've bought a house, and I can't wait to unpack that one box that never gets unpacked.
We've been hauling that box around the last 23 years," he says.