A Treasure Trove of Custom Jewels
Bijoux De Mer provides a sparkle like no other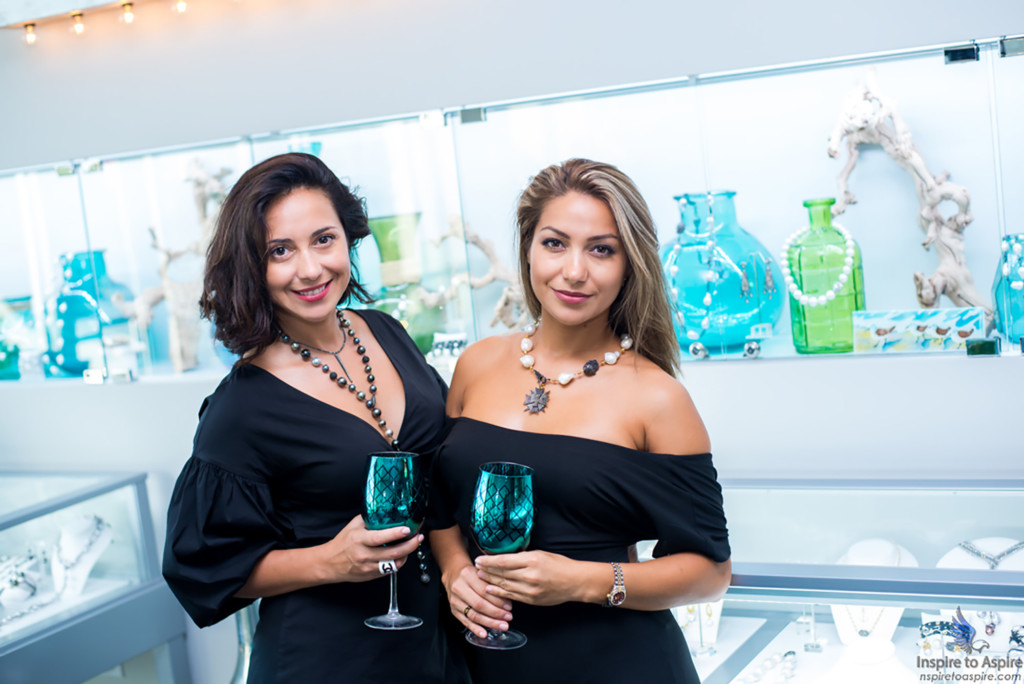 Gleaming pearls, vivid blue-hued stones and kaleidoscope-colored opals adorn the jewels in Renee Launiere's treasure trove, Bijoux De Mer Fine Jewelry. Carefully crafted and customizable, each piece is intended to transport you to a seaside state of mind. 
"I have always been drawn to the sea and love stones that remind me of it," said Launiere. "I adore anything that reminds me of the glistening sun, cool water and the organic feel of sand."
While Launiere has always been drawn to the beach, her journey into creating tangible, beautiful beach-inspired jewels began in 2007. Previously, Launiere worked for a large pharmaceutical company and pursued jewelry making as a hobby. Feeling the weight of the corporate world and wishing to engage with her creative and entrepreneurial side, she began making jewelry full time. 
She is largely self-taught, having only taken metalsmithing classes, but her passion and creative nature quickly launched her onto the jewelry scene. At the start, she was chosen for juried shows in New York City and Las Vegas and sold her pieces in over 60 galleries. In 2016, she opened her own gallery in Destin.
In her City Market Bayside gallery location, she sketches, designs, beads, sources and produces jewelry that she describes as everyday glam. She works with a highly skilled goldsmith to craft 18-karat gold pieces.
The gallery is brimming with premade pieces, all by Launiere, but she truly enjoys curating custom pieces for customers. She delights when customers bring in a stone or an idea and ask her to design a one-of-a-kind piece. 
"I'm inspired by my materials — an exquisite strand of pearls, a uniquely cut opal," said Launiere. "When I see a beautiful stone I immediately start designing in my head. That's why I love when customers ask me about custom jewelry. I love to see them happy and excited about a special piece just for them." 
In making the transition from showing her pieces in galleries and opening her own gallery, a prominent deciding factor was the opportunity to meet the people who collected her line. It would be rare not to see Launiere in her store because she values one-on-one interactions.
"Whether they buy or not, are a first time customer or a frequent collector, when they walk through the door, my purpose is to make them feel welcomed," said Launiere. "They may browse or buy a custom piece, but either way I want to make a meaningful connection and have a positive exchange."
With a soothing store experience, welcoming nature and expertise in designing handmade jewelry, Bijoux De Mer is truly a treasure.