A Prescient Few
They see the world for what it might be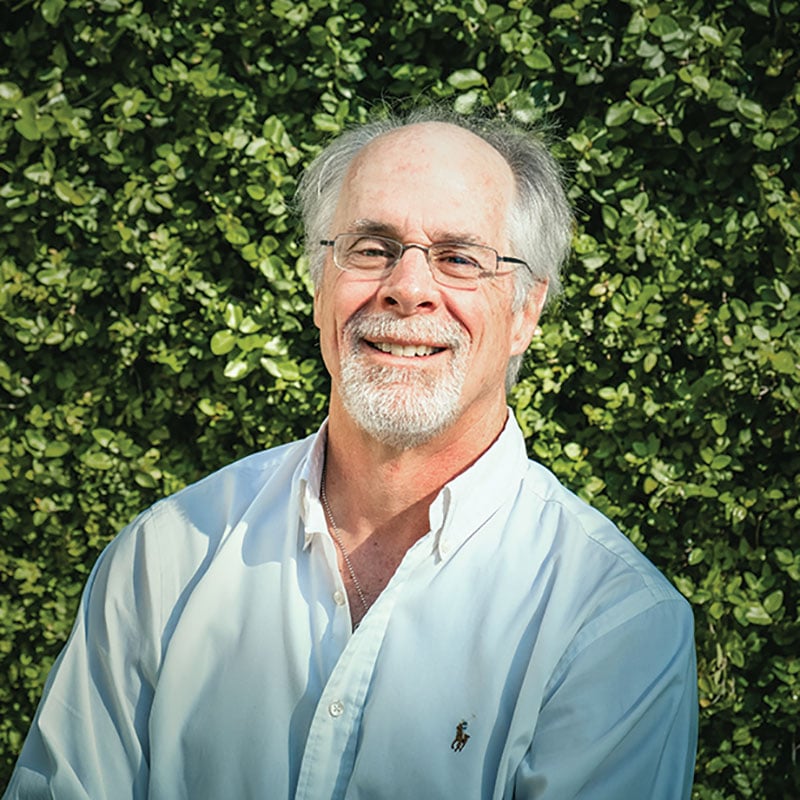 Every Monday morning at 7:30, line-of-business managers and executive management team members gathered round a fabulously expensive, custom-made mahogany table in a conference room that overlooked 23rd Street in Panama City, then to await the arrival of the bank's founder and chairman, who might arrive at 7:35 or 7:55 or 8:05, you never knew.
The chairman would roll through the kitchen that adjoined the conference room and grab a cup of coffee on his way to the head of the table. (It fell, I'm not sure why, to the manager of the credit card portfolio to brew the joe.) All would try to read the chairman's Monday morning mood. If he opened with, "So, did everyone have a good weekend?" that was a good sign. If he skipped any such pleasantry, it was time to gird your loins.
Predictably, at least one manager would be lambasted every Monday. The residential lending manager, who was relatively soft, was a frequent target. As the marketing/communication guy, I reported last, so if no one had been creamed by the time the session got around to me, I was doomed to be pilloried by a man who used fear as one of his chief motivators.
Over a very short time, I came to become a master at deflection, distraction, deceit.
Joseph Fleming Chapman III died last December, just a few years after his bank died. He was many things, and it was easy to lose sight of his better nature when he turned up the heat. As a developer and banker, he created hundreds of jobs in and beyond the Florida Panhandle. He was a philanthropist who was a sustaining contributor to organizations including the Boys and Girls Clubs of Bay County, Early Education and Care, Inc., the Bay County Council on Aging and the Bay Education Foundation.
He was not born on third base, far from it. He was the son of a schoolteacher and a man who sold insurance door to door. He was the product of ambition and drive and, oftentimes, charm; you had to admire him for that. His tools were a telephone, a legal pad, a pencil and the good people he surrounded himself with. He changed the world by providing opportunities for young people and respecting elders. If he were still around, today's health care debate would make him sick.
He had an uncanny ability to see possibilities where others could or did not. I reflected on Mr. Chapman recently after interviewing Dana Matthews, the founding partner of the Matthews & Jones law firm headquartered in Destin, and Tom Becnel, the owner of Sandestin Golf and Beach Resort.
Turns out, the latter is a client of the former.
Matthews did trial work for a little over two years in Tallahassee after graduating law school at Florida State, then returned to the Northwest Florida coast. Destin beckoned somehow, and Matthews had the confidence in the early 1980s that it would grow in a big way.
He launched his practice by working the docks, falling in with Destin's old guard — its charter fishermen — and trading services for seafood when cash was short in months removed from the 100-day tourist season.
Over time, Matthews would make real estate law his specialty and would help developers navigate regulatory waters in taking projects from concept to completion. Today, Matthews & Jones is a full-service, regional law firm with clients in Florida, Georgia and Alabama.
Becnel got his start as a commercial lender in Texas and at some point decided that he wanted to be on the borrowing side of the equation. He started a construction business whose first project was a 14-unit apartment complex in Louisiana, where Becnel, who strayed from the Midwest, went to college (LSU).
As a developer, Becnel would change Destin's skyline. When he acquired Sandestin, Becnel foresaw a shortage of developable land in coastal Walton and Okaloosa counties and recognized that Sandestin had room to grow.
They are 1-percenters, Chapman and Matthews and Becnel, in this regard: The world is given to people, 99 percent of whom help convert visions to reality and 1 percent, given perhaps to fine Punch cigars, cowboy boots or Levis 501 jeans, who see them in the first place.
Go in peace,
Steve Bornhoft
sbornhoft@rowlandpublishing.com