A Place that Sustains
The Emerald Coast is a region of choice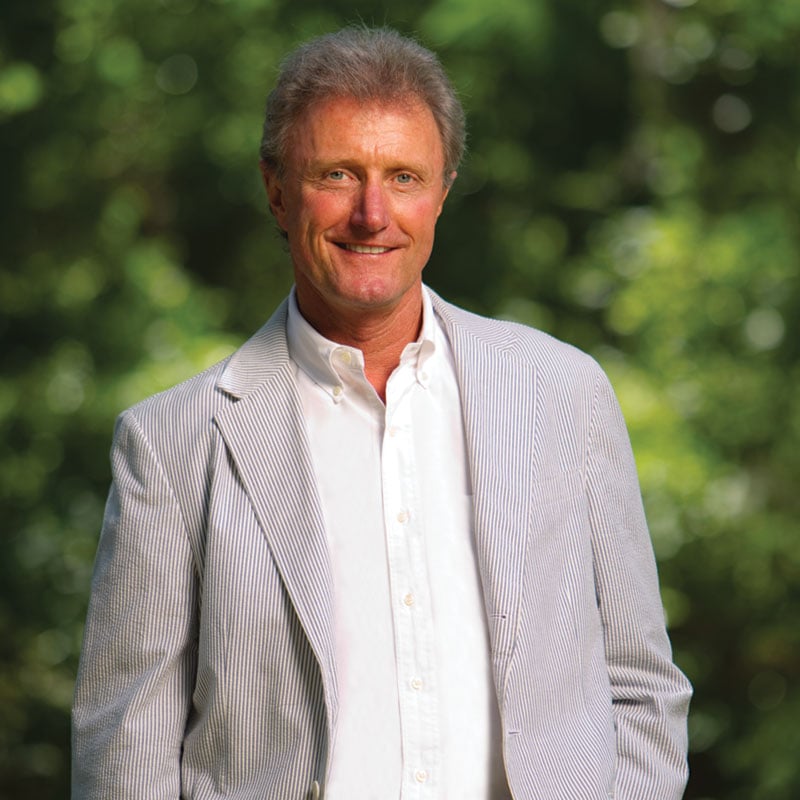 As a man half his current age, plaintiff's attorney Fred Levin won what was then the largest compensatory award in U.S. history in a case brought against a railroad. A derailment had resulted in the rupturing of a car carrying toxic ammonia. A doctor and his wife, who lived near the site of the train wreck, were killed.
A $20 million verdict was returned against the defendant railroad, Levin achieved national prominence and his career was launched. Years later, his firm would take on the tobacco industry on behalf of the State of Florida, citing the harm done by smoking to people on state-funded Medicaid. Big Tobacco agreed to pay a settlement of $13 billion to the state, and Levin's firm earned a fee of $300 million.
But Mr. Levin didn't stop working. And, while he could have chosen to live anywhere, he didn't leave the Emerald Coast.
Last year, he told this magazine that Pensacola "is a small town that has everything I could ever want. Sports, culture, history, schools. It's a hidden gem, and people here get along so well. I feel very fortunate that this was the community where I grew up."
Increasingly, it seems, people of magnificent means are complimenting the Emerald Coast by choosing to make it their home.
Santa Rosa County native, PGA golf professional and Master's champion Bubba Watson strayed for a few years but has settled down in a bay-front home in Pensacola with his wife and adopted children.
Vastly successful author, speaker and health care industry consultant Quint Studer is steadfastly devoted to advancing the interests of Pensacola. He and Watson are partners in Pensacola's minor league baseball team, and the two men have combined to contribute millions to the Studer Family Children's Hospital.
Prominent athletes, musicians, political types and actors flock to Scenic Highway 30A. David Demarest, the communication director for Visit South Walton, told 850 Magazine editor Steve Bornhoft that celebrities, once they land on the Emerald Coast, may move within the area if their residences become the equivalent of a stop on Hollywood's Movie Star Homes Tour. But they tend not to leave.
Emeril Lagasse, who operates a restaurant on Grand Boulevard in Sandestin, traded Manhattan for the Emerald Coast. And, now, celebrity chefs and authors James Briscione and Brooke Parkhurst have done likewise. Both grew up in Pensacola and are glad to have departed the City that Never Sleeps for a region of endless waves.
Briscione says that he and his wife loved New York, but that ultimately it was not sustainable. NYC life, he found, is both "wonderful and tough." For Parkhurst, it was a great place to build a career. Their move, they agree, has afforded them a chance to reconnect with their Southern roots and enjoy being close to family and the beach.
At this writing, the couple is making final preparations for the opening of their Pensacola restaurant, Angelena's, which is sure to be a welcome addition to the city's resurgent downtown.
"Brooke and I have been so impressed with the way Pensacola has grown and developed," Briscione said. "It's a vibrant community that we really wanted to become a part of."
Justin Beck, the CEO of Beck Properties in Pensacola and someone who also left and rebounded to the coast, has a similar outlook.
"The spirit of 'betterment' is the only term I can think of to describe the attitude I see around Northwest Florida today," he told editor Bornhoft. "When I came back to town 14 years ago, everyone seemed happy with the status quo. Today, everyone wants to get better, improve something, be more inclusive and try out new ideas. It's really exciting."
Welcome Back!
Zandra Wolfgram has returned as editor of Emerald Coast Magazine, meaning that Rowland Publishing now has an editor for each of its proprietary titles. Zandra and I have known each other for so long that we cannot recall exactly how we first met some 20 years ago.
Our relationship always has been one built on trust and transparency, the foundations of its longevity. I have said many times that her commitment to excellence and attention to detail make me a better publisher. I want to thank Steve Bornhoft for serving with distinction for several years as editor of both Emerald Coast and 850 magazines. I look forward to his continuing contributions as the editor and chief writer of 850.
The Emerald Coast is not a place where life is unsustainable. It is a place that sustains.
Be well,
Brian Rowland