A Journey to Remember
Knowledge is power for Fort Walton Beach High School senior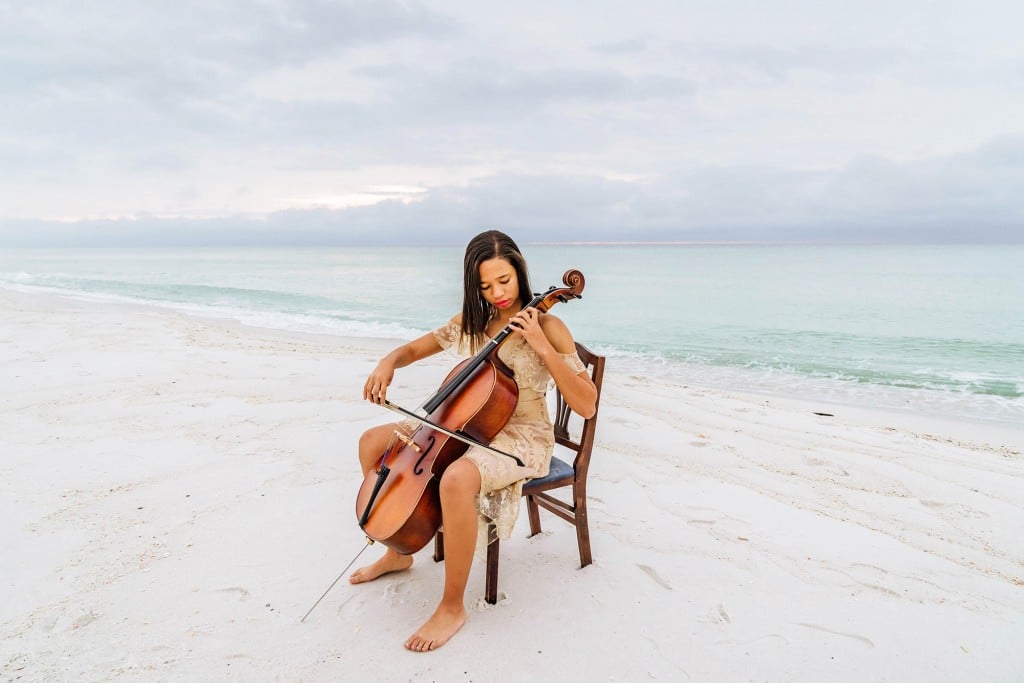 Journey Washingtonhigh's mother, Yolanda, has always encouraged her to live life not by its length, but by its "height and breadth."
"It's important to take in every moment," said Washingtonhigh, a spritely senior at Fort Walton Beach High School, "and experience everything life has to offer. You can't be afraid to go off the beaten path or to pursue your goals."
An AP Scholar with a weighted GPA of 4.73, Quest for Excellence STEM Award recipient, Okaloosa County Youth Ambassador and world traveler, Washingtonhigh's goals are often lofty.
Add in her extracurricular activities — National BETA club, Key Club and the AeroCoast Robotics League, to name a few — and Washingtonhigh's plate is perpetually full.
Still, she finds time to place in Okaloosa County art shows for her 2D and 3D compositions.
She holds records in her school's pole vaulting program and even plays the cello.
School breaks and holidays, she said, are more opportunities for volunteering. When we spoke in December, Washingtonhigh had finished most of her midterms, except for biomedical science and principles of engineering.
As soon as she finishes them, she said, she's on a plane to Madagascar for the holidays.
"Little Dresses for Africa program is a volunteer service done by the Fort Walton Beach High School students in conjunction with the Alpha Kappa Alpha Sorority, Inc. Global Impact program," she explains. "We sewed about 120 dresses out of donated cloth and pillowcases as a community service project this year but weren't sure where we'd send them. It just happened to work out that my mom and I were planning on visiting some of the villages of Madagascar this year, so I'm excited to personally deliver these dresses and see the impact firsthand."
As of this year, Washingtonhigh has stepped foot on every continent. Yes, even Antarctica.
"Out of all the places I've been, Antarctica may be my favorite," she said. "It's uninhabited, gorgeous landscape is so surreal, and I loved being able to interact with nature. Nothing really views you as a predator, because there's simply not enough humans there for them to be afraid of."
Among adventures in ice climbing and kayaking, Washingtonhigh, then 16, participated in an independent study of the micro-plastics present in the Antarctic marine system.
She completed an official report on the state of contamination in the Antarctica Peninsula, which she presented to the Antarctica Explorers Association, ASCEND program and her school advisory board.
Washingtonhigh said she's always been a "science and math kid," but it wasn't until Fort Walton Beach High School began their engineering program that she realized what she wanted to professionally pursue.
"To start with, I'd like to focus on mechanical engineering," she said of her imminent college career. "It's a broader topic that will allow me to harness my skills and help me narrow down a specialization later."
One of her most impactful accomplishments of the year, she said, was being awarded the Sunshine State Scholar Award, in which the Okaloosa County School District selected Washingtonhigh as the top STEM student in the county. She was honored to represent her district at a two-day "think tank" in Orlando, Florida, where she was honored by the Commissioner of Education.
As of December, Washingtonhigh hadn't narrowed down a college just yet, but among the candidates are the University of Florida, University of South Florida, Florida Institute of Technology, Massachusetts Institute of Technology and Rice University.
Even if her studies land her out of state, Washingtonhigh looks forward to immersing herself within a new community.
"Traveling has given me a different perspective than what I would have otherwise had," she said. "Because I've been exposed to so many different people and their cultures, I have a broader view of certain issues or topics and how I approach them.
"Seeing the world has helped make me who I am. I'm all about opportunity, putting my best foot forward and learning what's out there, because I know what's out there is huge."