A Great Way to 'Give Back'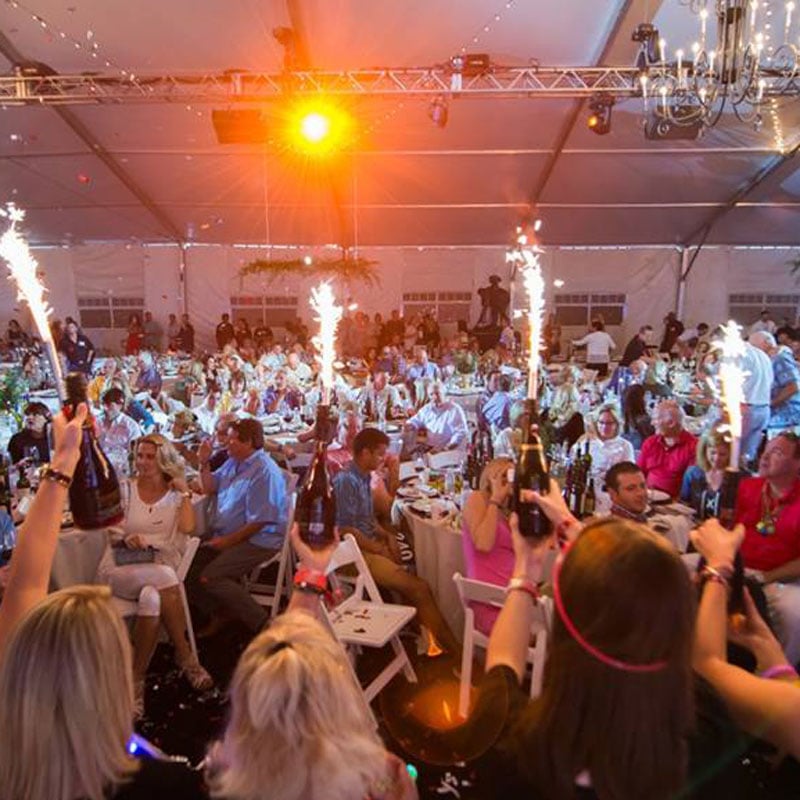 Courtesy of Destin Charity Wine Auction Foundation
Pam Burden, Shirley Roy, Merry Edwards and Dr. Burden
Not only does Dr. William Burden make a difference in people's lives daily as a plastic surgeon, he is also known to make a difference in the lives of children in Northwest Florida through his involvement with the Destin Charity Wine Auction Foundation.
Burden, who is a DCWAF Trustee, and his wife, Pam, have been involved with the non-profit organization for more than a decade, whether it was serving as a board member, donating funds, attending the auction or hosting patron dinners.
"Everyone we have had contact with is joyous about raising funds to support our community," Burden says. "The energy of this organization is so motivating and uplifting."
"And if you like learning about wine, you have many opportunities to meet winemakers and sample some extraordinary vintages," he said.
For Burden, who is from the Virginia area, giving back is just something that's always been a priority. He likens it to the "golden rule" of doing for others as you would want others to do for your family and friends.
Ahead of the 2017 DCWAF Auction, which is held April 29 at Grand Boulevard at Sandestin, Burden and his wife will host one of 14 patron dinners. Located in Blue Mountain Beach, the dinner will feature Miami-based Chef Raffaele Mellino (Forte dei Marmi) and the O'Brien Estate & Rocca Family Vineyards.
"My wife is a really great party planner, so we'd have these folks over and have a great time, we'd eat great food and we'd have them dancing, singing and cutting up," Burden says. "We've really found our calling with the patron dinners and how we could give back the best." The patron dinners serve as a great "ice breakers" for the auction attendees who are traveling to the Emerald Coast from all over the country. They allow the guests to relax ahead of the main auction, Burden says.
Courtesy of Destin Charity Wine Auction Foundation
"Part of what my wife and I like to do is travel to vineyards and talk to them about what we do here and convince them they should come and be part of the wine auction," he said. "We search for more wineries and more people to come back. It's like a treasure hunt. It's partly our own little adventure, but then it's also wanting to share these great wines with our friends."
Since 2005, the DCWAF has donated more than $13 million to Northwest Florida charities through hosting world class wine and culinary events. The funds have impacted the lives of more than 75,000 youth. The DCWAF has been recognized by Wine Spectator Magazine as one of the Nation's "Top 10 Charity Wine Auctions in the U.S." for the last four consecutive years.