A Good Defense
SAFER Santa Rosa stands ready for action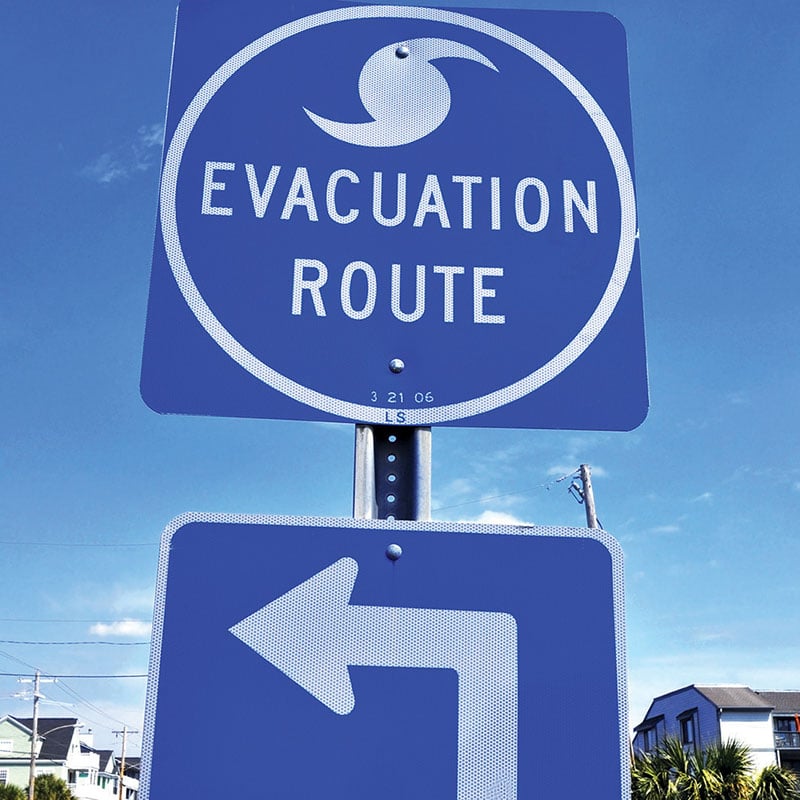 As the 2017 hurricane season nears its peak, Northwest Florida communities keep a wary eye on the tropics. It's the time of year when locals brush up on evacuation routes and restock emergency kits with fresh water and batteries. One coastal county, thanks to the collaboration of business owners, churches, public officials and community groups, has established a powerful line of defense in the form of SAFER Santa Rosa.
"So often, we can be reactive in life and ministry and in business," said SAFER Board Member Brian Nall, who also serves as pastor at Ferris Hill Baptist Church in Milton. "But it's not if storms — and even the storms of life — will come but when they will come. And we need to be ready for them."
SAFER, which stands for Support Alliance For Emergency Readiness, is the successor to Santa Rosa County's long-term recovery organization, which formed in the aftermath of Hurricane Ivan in 2004. The nonprofit functions much like a clearinghouse.
"We aren't out to compete with anybody," said Daniel Hahn, emergency management plans chief for Santa Rosa County and the facilitator for SAFER. "We just share information. We don't try to duplicate services."
With more than 200 members, SAFER connects individuals and groups in need with other individuals and groups that can help them. Those members represent all facets of the county, including health care, retail, public education, banking, manufacturing and tourism.
"It's so much easier to get through those seasons when you have a community that's already working together," Nall said. "It's nice for the outside to come in (and help after a disaster), and it's appreciated; but it's so much deeper when it comes from within."
SAFER has also earned Santa Rosa County national recognition. In 2014, the county received the National Safety Council's Safe Communities America designation, which is given to communities that have displayed leadership in promoting safety, reducing injuries and preparing their citizens for natural and man-made disasters.
"We've now got a long-term, healthy partnership across all sectors of society in the county," Nall said.
To maximize those partnerships year-round — particularly in the absence of major hurricanes in the past several years — SAFER has begun to expand its definition of disasters.
"We're always growing and learning," SAFER Board Member Sandra Park-O'Hara said. "It keeps morphing. We started with looking at the things we need to do after a hurricane, and now we're looking at poverty issues."
In the fall of 2016, SAFER members joined forces to help a local family who had been evicted and was living in a tent with two small children, one of whom was a newborn.
"That was a disaster for that family," said Park-O'Hara, who is also an administrator for the Department of Health in Santa Rosa County. "They didn't have the money to travel. Their car had a bad tire, and we were able to get them a tire and some gift cards to get them to Orlando."
SAFER has provided furniture for people who lost homes to flooding and helped elderly homeowners make repairs.
"We're kind of looking at disasters on a more local level," Park-O'Hara said, adding that she would like to see more local businesses join SAFER. "We're a community that wants to be responsive. We appreciate fresh ideas."
---
Want to join? Learn more about SAFER Santa Rosa at safersantarosa.org.