A Few Tweaks Sold this Home in Seven Days
A Market-ready Makeover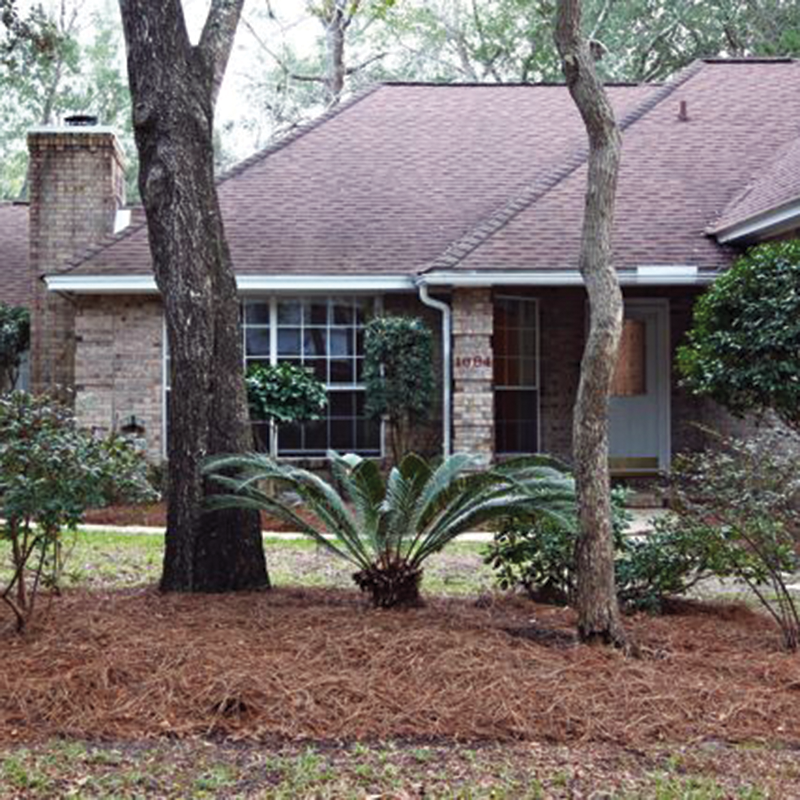 After this listing stood stagnant on the market for two years, a new listing agent was finally able to convince the sellers to do what they should have done long before — renovate and drop their price down to a more reasonable amount.
When listing agent Lynn Bowling with Keller Williams Realty Emerald Coast first considered taking the listing, she had some conditions. The house needed several repairs and improvements before she considered it market-ready; as a matter of fact, previous agents for the home had suggested the same thing to the sellers, with no luck. The sellers had already moved to California and did not want to put any more funds into the home before selling.
"I said, 'It won't sell; it's overpriced, and the condition is not good,'" Bowling recalls. "I could not take on the listing unless the repairs were made to it. So she said she'd fly out from California to oversee the work, and she did."
The house's location in Parkwood Estates did it credit; the sought-after gated community brought plenty of interest, and the house was shown repeatedly by numerous Niceville real estate agents. But with an inflated price and repairs to be made, a neighborhood alone cannot sell a house. 
"The emphasis here is really that while location has always been a key factor in sales (this one excelled in location, the gated community of Parkwood Estates), but equally important is condition, and of course price; there are really those three factors involved in a successful sale," Bowling explained.
The sellers put over $5,000 into the repairs, and additionally dropped the price by $10,000, putting it in line with the market.
At the sellers' request, the open house was held before renovations were even finished. Many interested parties stopped by, including some neighbors. The buyer came on the fourth day after the listing was activated and came back the next day with an agent to make an offer. After all of the work put into the house, it came under contract in merely seven days and sold for its list price, minus the cost of replacing the carpet and fog windows.
Quick Look:
List Price: $269,000 ($131.22/sqft)
Sold For: $262,500 ($128.05/sqft)
Square Feet: 2,050
Bedrooms: 4
Bathrooms: 2