A Center of Excellence: Destin Plastic Surgery
"From my initial consultation to follow-up visits, I have always felt that I was in the very best of hands."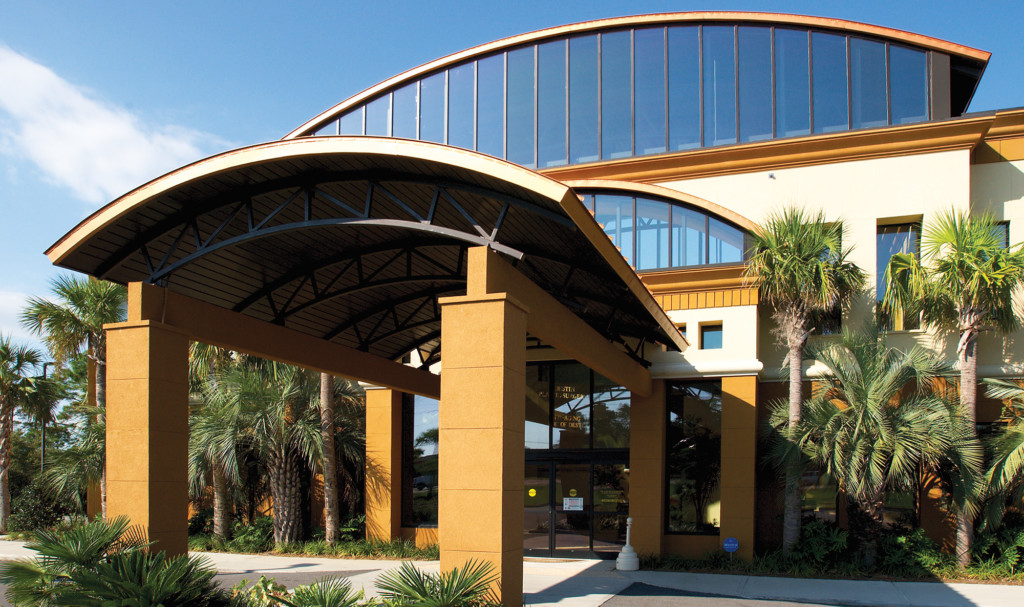 When you come to Destin Plastic Surgery, you engage with people who have expertise they have gained over many years of experience. 
Dr. William Burden's team members have devoted their careers to developing their capabilities and polishing their techniques. Dr. Burden commits time regularly to improving the function of the practice and the development of the staff.
The longevity of the staff is a testament to Dr. Burden's dedication to his team and their dedication to him. Joan Pleat, RN; Bill Edelman PA; Machele Hale; Pam Moore; and Natalie Kline have been at Destin Plastic Surgery for 24, 21, 19, 16 and 15 years, respectively. That is many years of experience that you can trust.
The philosophy of Destin Plastic Surgery is to strive for continual improvement. That is evidenced by the quality of the facility. Destin Plastic Surgery once leased a 1,200-square-foot office space.
As of 2018, Destin Plastic Surgery now owns a 20,500-square-foot building. Years of planning went into the development of the Destin Plastic Surgery Center.
Completion and renovation of the current facility has created an environment that includes a fully accredited surgery center, an experienced medical-grade skincare clinic, a  multiple modality laser therapy center, a vein treatment center, a nationally renowned Botox and Juvederm clinic and, of course, a world-renowned Plastic Surgery clinic.
When you are a patient at the surgery center, you will have an experienced anesthesia team taking care of you.
The team will provide you with comfort and care and will work to diminish your risk of nausea and discomfort. Our anesthesia team has years of experience with plastic surgery patients and will tailor your care to your needs.
The OR team has been working with Dr. Burden for 15 years.  Many of the nurses and OR technicians have participated in hundreds and even thousands of procedures, ensuring you will be cared for by people with considerable experience.
In April 2019, Destin Plastic Surgery began its year-long second renovation to the facility.
The plastic surgery center will be improved to include a private entrance, expanded laser services and provisions for overnight stays.
Solar panels will be installed with Tesla battery energy storage and electrical backup to supplement the generator that is already in place.
What have you learned to expect from Destin Plastic Surgery?
We are continually striving for improvement, continually striving for refinement and continually trying to make a better experience for our patients.
That's why people travel from around the world to Destin Plastic Surgery.
Contact Dr. Burden and his team at ThePlasticDoc.com to schedule a consultation.
PATIENT TESTIMONIAL
Dr. Burden, I wanted to take the time to thank you and your staff for an excellent experience. From my initial consultation to follow-up visits, I have always felt that I was in the very best of hands. Everyone has been extremely professional, caring and attentive to all of my needs and concerns. Thank you so much for the huge positive change you've made in my life.
— K.C. PENSACOLA, FL
(850) 654-1194  |  4485 Furling Lane, Destin  |  theplasticdoc.com