30A Pioneer Inspires The Cube McGee
The specialty cocktail from The Surfing Deer's bar has a lot of history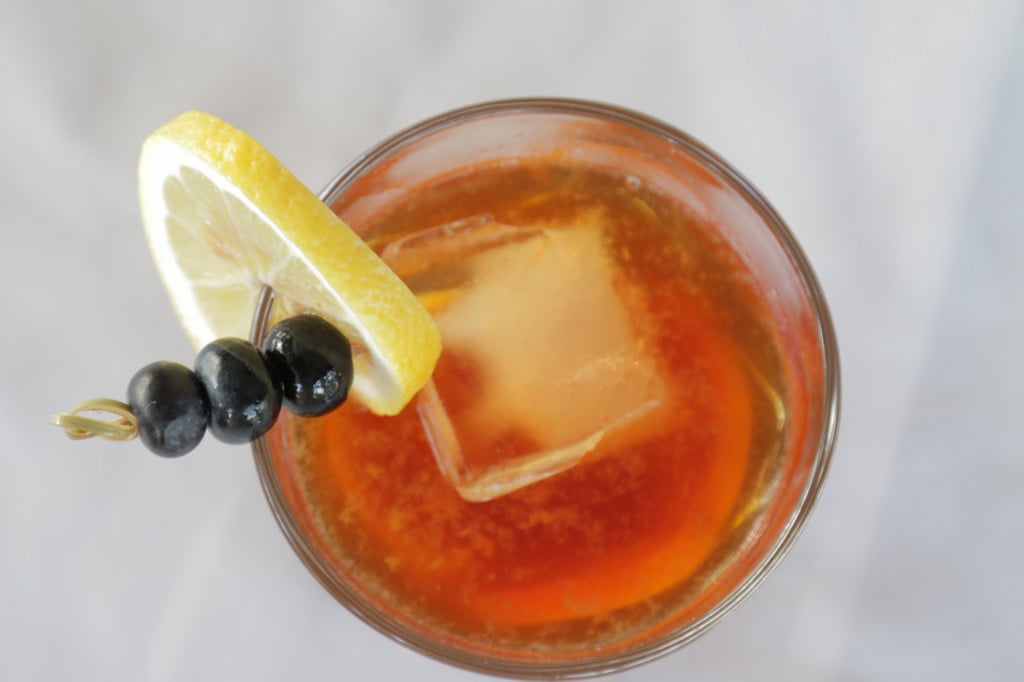 So just what is a Surfing Deer, and who is Cube McGee?
When Ann and George Hartley opened The Surfing Deer in November 2016, they chose Jake Purvis as their bar manager, and they were all aware of some special local history.
It was C.H. McGee who, beginning in 1949, turned 2,640 feet of coastline into what he called Seagrove Beach. And his son, Cube, became famous in this area for his antics with a pet deer he named Bambi.
So when it came time to arrive at house specialties at The Surfing Deer's bar, Purvis led off with his special take on an Old Fashioned, the Cube McGee.
"Anybody with a pet deer has got to be a pretty cool guy, and I definitely wanted to pay homage to him," Purvis said. "It's our No. 1 selling drink. Probably 60 to 70 a week."
So how did this start?
"I wanted a really large ice cube in a really large glass," Purvis said. "I just felt like the mystique of Cube was larger than life."
That required a high-octane main ingredient, so Purvis chose 94 proof, Elijah Craig, Small Batch Bourbon. "Of all the ones I tasted, it had the profile I was looking for," he said. "Not too much of a burn."
But what came next supplied the signature for this cocktail.
"There's always some type of sweetener where an Old Fashioned is concerned," Purvis said. "And I wanted to do something unique relative to Cube, so I was tasting different syrup, and I came across this Runamok Pecan Wood Smoked Maple Syrup. That became my kind of secret ingredient."
Made in northern Vermont along the western slopes of Mount Mansfield, this product is one of 12 infused, smoked and barrel-aged maple syrups produced by the Sorkin family.
"Being from the South, I love the woodsmoke aspect of it," Purvis said. "It's pretty predominant."
Choosing a lemon slice and a single blackberry to be part of the fruit muddling was also unique.
"I wanted something you could drink in the middle of June, and that lemon gives it a nice acidity," Purvis said. "And believe it or not, blackberry and bourbon is like peanut butter and jelly, pancakes and syrup. They're made for each other."
At The Surfing Deer, if you don't like a cocktail the first time you try it, there's no charge. But that doesn't happen with Cube McGee.
"You've just got to let your taste buds make that decision for you," Purvis said. "If there is a drink that I would be known for here, it would be the Cube McGee."
The Cube McGee
(In a 15½-ounce double rock glass)
2½ ounces of

94 proof Elijah Craig Small Batch Bourbon
½ ounce Runamok

Pecan Wood Smoked Maple Syrup

2 dashes of Bitter Truth orange bitters
5 dashes of Angostura bitters
1 disc orange slice
1 disc lemon slice
1 blackberry
Muddle the fruit with bitters and syrup.
Add one extra-large ice cube, top with the bourbon and stir 8 to 10 times.