3 Artful Ways to Display Your Favorite Finds
Get Hung Up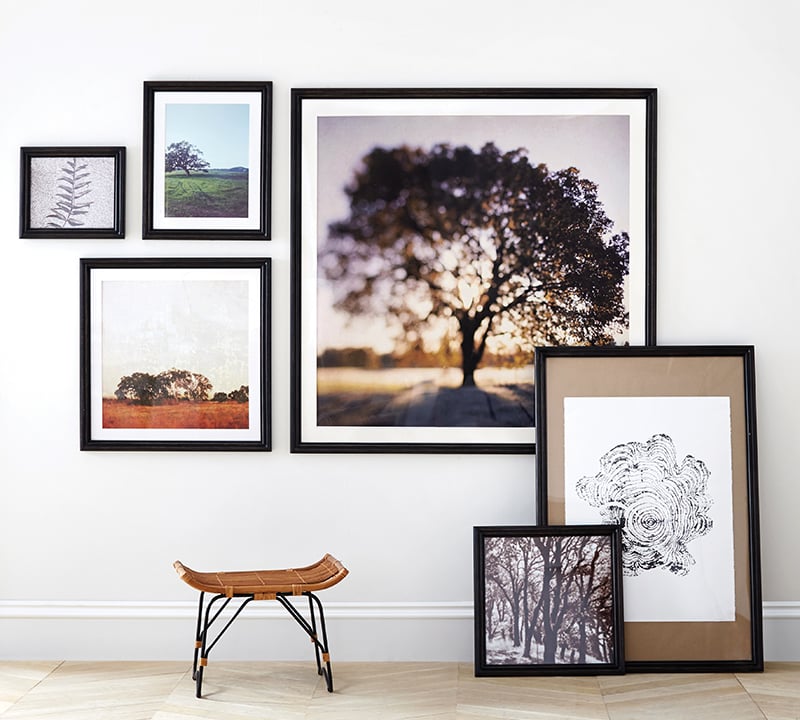 Art is as personal and unique as you are. You may not be an artist, but the way you choose to display your art collection or even just favorite finds can reflect your creative style and flair. Here are a few of our favorite ways to hang art. Which one reflects your personality and sparks your imagination?
---
Simply symmetry
Even, symmetrical displays give a space a modern, clean look. It is a simple way to give any room a designer touch. And a classic look is always timeless.

Order, order! Line up artwork that is consistent in subject, color and shape for a bold visual statement. 

Measure twice, as they say. Use a tape measure and mark equal distance
between pieces to ensure an even, clean result.

Hang symmetrical art above a bed as a creative headboard or anywhere you would like to make a strong visual impact such as above a desk, a sofa or an entryway table
Creative Collage
In your home, you make the rules. Create an accent wall with a collage-style grouping of art and objects. The only rule of thumb is that it should have personality plus … yours!

Gather a mix of framed art and décor in a variety of colors, shapes and sizes.

Anchor your collage with a bold piece or two and fill in with smaller pieces.

Don't limit yourself to artwork. Mix in favorite found objects and sentimental souvenirs that reflect your life's journey to personalize your space.

Play with your display on the floor until you perfect your arrangement and take a photo of it for a reference guide.
Laid-back Layering
Go ahead and shelve the idea that all art has to be attached to a wall with a nail. Layering art on a ledge, mantel, shelf, table or even the floor adds depth and a laid-back vibe. Because it isn't fixed to the wall, you can easily swap out pieces and refresh your mini exhibit as often as you please.

In this case, mixing and matching frames of various sizes that are complementary keeps your display cohesive, while adding visual interest.

Just like your elementary class photo, put the taller ones in the back, medium in the middle and pop the shortest ones in front.

Try to have one consistent element, such as a recurring splash of one accent color and repeat it somewhere else in the room (with a throw, pillows or a vase) so your art display connects to your space.
---