Women's Professional Profile: Givers and Leaders
Junior League members strive to meet community needs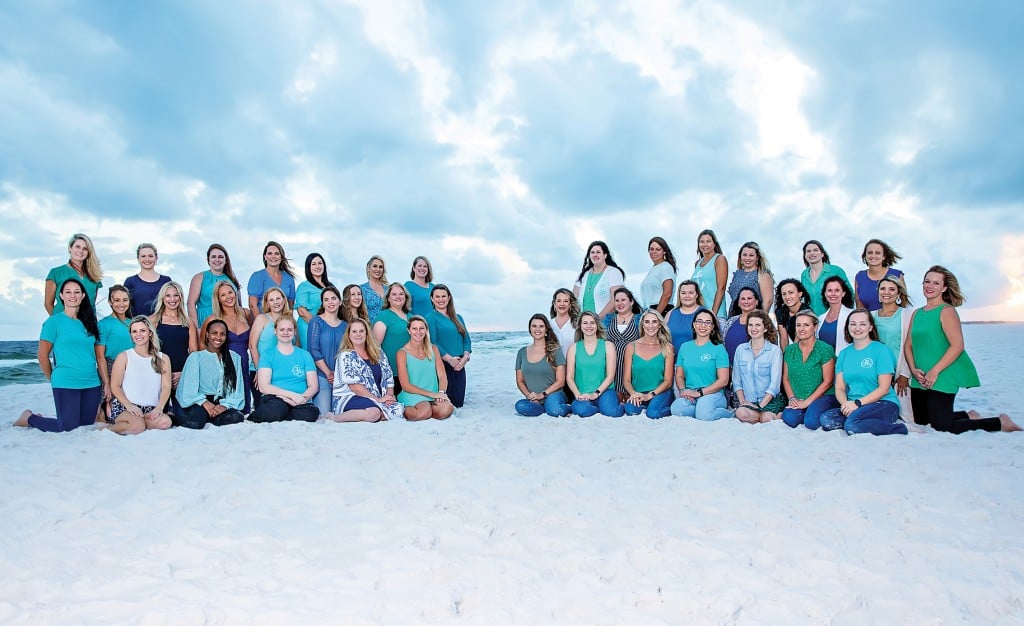 Individually, the women who make up the Junior League of the Emerald Coast care for their families, advance their careers and pursue their recreational interests.
Together, they strive to care for their community as a whole. 
The JLEC is a nonprofit organization committed to promoting volunteerism, developing leaders and improving communities through the activities and guidance of trained volunteers. 
The 160 women of the JLEC come from all walks of life. Where some may be fresh out of college, others are sending their children off to school. Most have full-time jobs and nurture families. They serve on boards, start businesses and exercise their passions. Their paths are diverse, but they share a compassion for their community and a drive to make positive change.
"We are each vastly different women, but the defining characteristic that we share is the willingness to serve, to roll up our sleeves and get to work," said Kathryn Egan, JLEC president. "The past two years have been difficult and exhausting, yet these women show perseverance, resiliency and compassion for others by continuously giving and serving our community." 
For example, the JLEC Child Clothing Project provides clothing and other essentials to more than 400 Okaloosa and Walton County school children in need. Students who qualify for free or reduced-price school lunches are eligible for the program. School guidance counselors may also make referrals.
Typically, students went shopping for clothes at a Target store. As a result of COVID-19, the students lately have been supplied backpacks containing clothing and other basics. The hope for the 43rd year is to return to an in-person event.
The Child Clothing Project has been expanded to include Child Clothing Closets in nine schools. The closets are replenished throughout the school year.
COVID-19 also halted a number of in-person fundraisers that historically helped to fund these projects, so the JLEC has had to rely heavily on donations from community members who have supported the organization for years. 
"We are immensely grateful for the continued community support," Egan said. "We measure our success each year by the number of children we are able to clothe."
Women approach the JLEC with generous natures and an inclination toward serving, and then find that they benefit themselves from their JLEC experience. Through training, working with committees and serving on boards, they learn valuable skills in personal development and leadership.
"By fostering, encouraging and cultivating our talents and interests, we become better people," Egan said. "By helping our members find their personal potential and reach it, they can feel equipped to be influential in our community."
Junior League of the Emerald Coast, Inc.
(850) 460-8980  I  JLEC.org