With a Wide Array of Music, Pianist Brings People Together
Marvin Goldstein looks forward to playing at home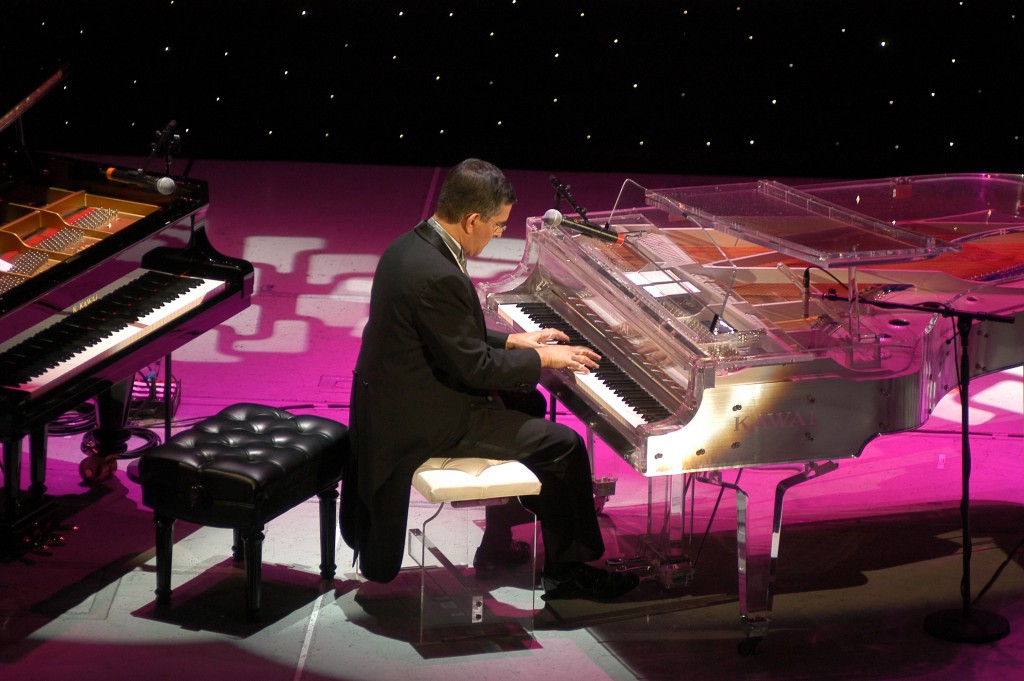 Blessed is music, for it is a peacemaker.
For 61 years — he started at age 9 as an accordionist — Marvin Goldstein has been performing music for audiences. He has witnessed on several continents the capacity of music to bring disparate people together. He recalls with fondness a concert he orchestrated in Jerusalem attended in equal numbers by Arabs and Israelis who discovered, at least for a time, kinship and common ground.
An internationally acclaimed pianist, Goldstein has a passion for improvisation and a talent for customization. As he travels the world, he compliments his audiences by playing music indigenous to the countries he visits. But on Dec. 5, as part of Florida State's 2020–21 Opening Nights performing arts series, Goldstein is staying home. Even at that, he recognizes that there will be discordant perspectives to try to bridge.
In a year dominated by a pandemic and a rancorous political season, Goldstein may be just the tonic we all need. He will take the stage at The Moon with nothing more than a list of the musical genres he will tap into: sacred and popular holiday music representing multiple religions; international music; Broadway show tunes; pop; and light rock. He will be playing tunes, he said, from every decade of the 20th century.
"It's going to be a huge array," he said, "and, unlike most pianists, I am going to take live requests. That's dangerous, but as a performer, I like living on the edge."
Born in Columbus, Ohio, Goldstein has been a Floridian since 1959 and a Tallahassean since 1969. He studied at the Tel Aviv School of Music in Israel and at the Mozarteum in Salzburg, Austria. He earned bachelor's and master's degrees at Florida State, the latter in musical performance (French horn). He debuted the Steinway art case pianos locally at DeVoe Moore's Tallahassee Auto Museum.
At age 31, he met with Liberace and Wayne Newton in hopes of catching on with them. Both advised him to do his own thing. "It was the best advice I ever received," Goldstein said. "If I had played with either, he always would have been the star."
As the star of his own show, Goldstein is looking forward to playing in front of a Tallahassee crowd.
"Sometimes, people think that anyone from out of town is always better than someone local," he said.
He plans to prove that thinking wrong.
"Music is a benign inoculation," he said. "I will bring people together."
See Marvin Goldstein live
Marvin Goldstein will perform at The Moon, 1105 E. Lafayette St., on Saturday, Dec. 5, at 7:30 p.m. Social distancing protocols will be observed.
For ticket information, contact Opening Nights at (850) 644-7670 or visit OpeningNights.fsu.edu.
Opening Nights at FSU
222 S. Copeland St.  |  (850) 644-7670  |  OpeningNights.fsu.edu/events