White on White
Jessica Berry merges wellness with hospitality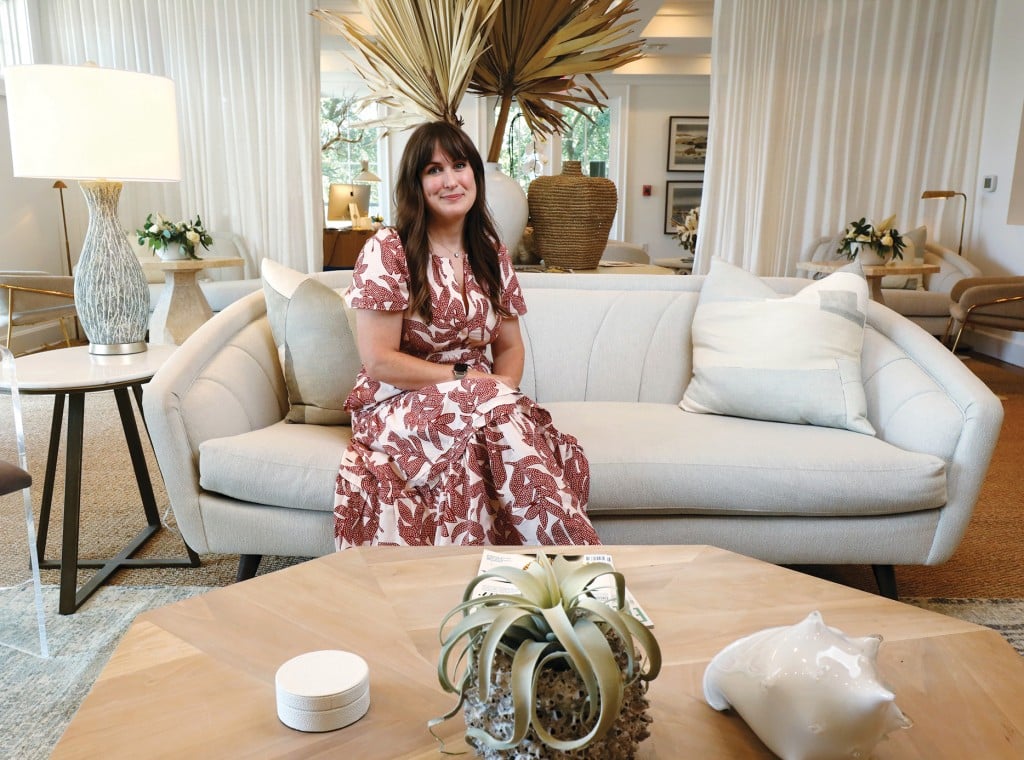 The Oyster Bay Boutique Hotel's 19th-century, Southern-style charm heightens my senses. Its all-white decor and upscale furniture suggest a seaside oasis — or a heavenly perch.
Jessica Berry, the hospitality manager at the hotel located in Pensacola's downtown historic district, greets me warmly. Born in Pensacola and raised in Atlanta, she moved back home upon deciding to start a family. Her entrancing blue eyes complement her stunning Calvin Kline blue dress. She wears a small necklace by Anthropologie and sports an Apple watch as she glides toward me in Madewell sandals.
Here is a setting made for health-and-wellness retreats or romantic getaways. Removed by far from your typical Holiday Inn or Best Western, the Oyster Bay Boutique Hotel boasts modern and sophisticated elegance in its eight guest rooms upstairs, a full kitchen, conference room, sitting area and additional rooms downstairs.
"My role here is a little bit of everything," Berry said, listing duties including marketing, website development, systems programming, training and monitoring supply inventories. "It's a different feeling here than when I go home to my two little boys."
Berry has been the hospitality manager for the Oyster Bay Boutique Hotel for the last four years and has seen the hotel go through some drastic changes.
"When I got the job here, it was the Lee House, which was a bed-and-breakfast at the time. The owners sold it to the Studers," Berry said. "They did a $3 million renovation and made it into what you see today, which is this coastal clean, relaxing vibe which I love."
Designer Quinn Stinson reimagined the space, and the hotel reopened in 2008 as the Oyster Bay Boutique Hotel.
"Originally, the hotel was designed by this lady who loved the color red. From the countertops to the bed coverings, with lots of dark leather taupes and greens. It reminded me of my friend's parents' homes in North Georgia," Berry said.
The hotel now focuses on corporate and well-being retreats.
"We have them come and take over the hotel," Berry explained. "We do one where it's three days of no coffee, no alcohol and no sugar. They just eat clean. There are different workouts set up and a sound bath at night in the courtyard with ice baths and rose petals. It's all really cute but focused on well-being, which I love, and it's eco-friendly. We try to be as eco-friendly as possible. We're a completely geothermal property."
Indeed, Oyster Bay has been recognized as Pensacola's No. 1 wellness hotel.
"I'm all over the place," Berry said. "I do our newsletter and all of our social media, so if I want to step away from it all, I have my assistants take over so I can focus on putting out a good product, while they answer phones, take reservations or help our guests — because that's why we are here."