When You Clear Your Mind
Enjoy the benefits of a pause that refreshes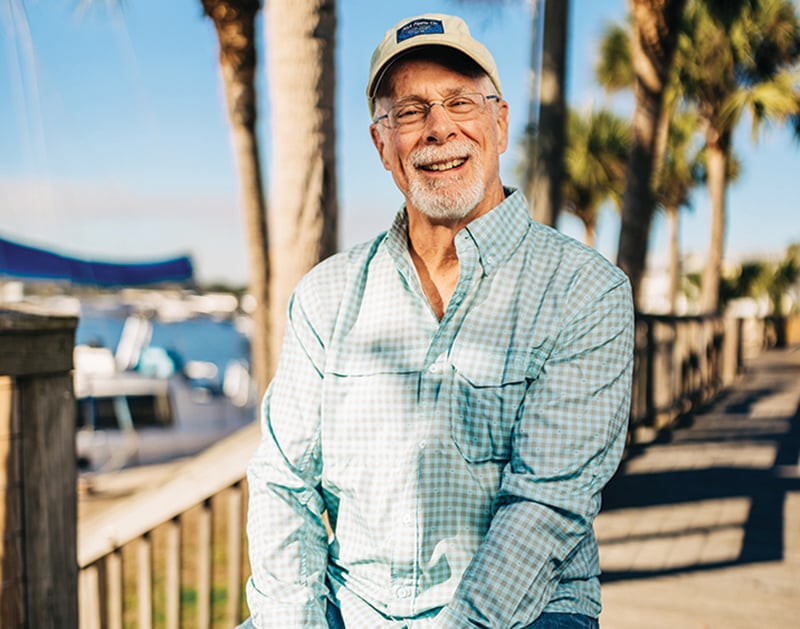 A few months ago, I met by chance Uriah Matthews at the Florida Power & Light Economic Symposium held at Sandestin.
It was one of those meetings that felt intended somehow. Matthews, in January, started work as Walton County's economic development director. We chatted for a time over lunch about topics, including the need for workforce housing, and we told one another that we would get together soon for a longer conversation.
That we did at the Perla Bakery Company, a short walk from Matthews' office in DeFuniak Springs. There, I became familiar with Matthews' background, and we talked at length about the forces at play as Walton County's growth, long inevitable, accelerates.
Interesting cat, Matthews. Motivated by a desire for a boom box and a Beatles CD, he started working at age 9 mowing lawns and has never stopped working. Didn't even pause to go to college. Didn't like the debt equation, he said.
He graduated from the hospitality industry to IT work and from a software consultancy to the Walton County Economic Development Alliance. He has undertaken his new role at a time when Northwest Florida finds itself affected by multiple migrations, from around the country and from south of the border.
Matthews acknowledges concerns among Walton County residents on both sides of Choctawhatchee Bay about traffic congestion, preserving a sense of community and maintaining quality of life. But where others see problems, he sees conquerable challenges.
"New Orleans is below sea level," Matthews said. "Communities are built on mountainsides. I don't think there is anything unique about Walton County that makes it unable to solve its issues."
For Matthews, the answer to challenges, often, is to "build more," but rules and regulations get in the way.
"We have height and density limits in Walton County that prevent us from building up, so we build out, we sprawl," said Matthews, who recalls with fondness the days when he made a short drive from a bayfront condo to his job at the Hilton Sandestin Beach Golf Resort & Spa. "People can't live where they work, so they spend more unproductive hours on the road, and that contributes to traffic congestion."
Matthews, of course, is in the development business at this point. He's not in the business of holding the line. He's no stranger to that axiom in business, "If you aren't growing, you're dying."
Still, we should all be mindful of and protective of what makes the Emerald Coast so magnificently attractive. Zoning, height and density restrictions are intended as an answer to "How much is too much?" and when the answer to that question comes to surround and overwhelm a community, well, there's no putting the bulldozers back in the garage. We should grow carefully.
It doesn't much work to try to put one's foot on both the gas and the brake, although some people try to do so by, say, ingesting a drug and going back to work. There really is no substitute for fully stopping and giving yourself the chance to regain perspective, take stock, make adjustments and restart.
I had a magnificent mentor at one time who, when he was about to offer a solution to a problem or propose a course of action, would say, "You know, Steve, when you clear your mind, it's not really that difficult." He would then unfailingly offer advice that would likely have occurred to me had I just slowed down.
Today's dramatic pace of change is unprecedented. We get caught up in it. It doesn't help that we all have grown a new appendage called a cell phone. The result is that the modern world has developed a collective case of ADHD. Baseball has taken steps to speed up the nation's once pastoral pastime with the introduction of pitch clocks.
"Basking in the midday sun at a ballpark is medicine against the frenzy of the modern day — and provides an experience reflective of the arc of our own lives."
Tom Gottlieb wrote that in The Guardian in 2015. So long ago.
Take a breather,
Steve Bornhoft, Executive Editor
sbornhoft@rowlandpublishing.com