What the Captain is Wearing
Modern marine wear performs well, looks good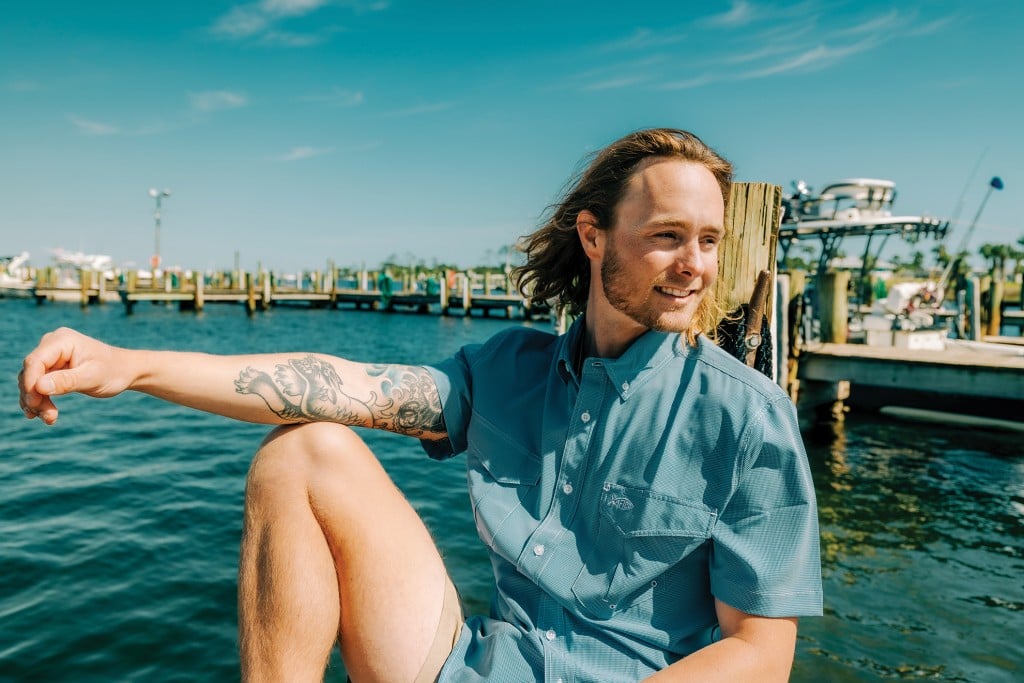 Boat captains once conjured images of ratty T-shirts; sun-bleached, long-billed hats with leaping marlins or anchors on the crown; and shorts that appeared to be held together by stains, but today they're sporting some serious seafaring styles.
"Marine wear isn't just your grandfather's cotton fishing shirt anymore," said Josh Wakstein, owner of Hy's Toggery in Panama City Beach.
Nautical threads now marry form with function in sleek, often understated pieces designed to keep you cool, dry and even aerodynamic.
"The expression we often hear is 'from boat to bar,'" said Wakstein, whose store specializes in coastal outerwear and accessories. "You can be out on the boat all day, then dock and go to lunch somewhere looking as if you've just stepped out of your car."
Columbia's line of PFG (performance fishing gear) shirts, made with sweat-wicking and quick-drying fabric, boast an ultraviolet protection factor (UPF) of 50. These tops have acquired the Skin Cancer Foundation's seal of recommendation, which indicates their lightweight, polyester composition will block up to 98% of the sun's rays.
Too, contemporary fishing pants and shorts are designed to repel water and maintain a solid stretch factor. Many opt for the convertible fishing pant, which zips around the thigh and transform into shorts or swim trunks.
For a more low-key day at sea, Wakstein suggests for both men and women a button-down performance shirt. "These are great for running across the bay to meet up with folks for lunch or just riding around and hanging out," he said. "It's a cleaner style that almost looks like a dress shirt."
These shirts often feature mesh-lined back vents, perforated underarms and utility pockets for your sunglasses, phone and other essentials.
Just don't forget a hat, Wakstein said.
"Every time I get on a boat, I'm reaching for my neck gaiter and hat," he said, noting the popularity of sun-proof, mesh trucker caps among boaters. "As intense as our sun is here, it's important you keep covered — unless you're trying to see your dermatologist more."