Virtual Running of Seaside Event Set Record
Proceeds benefit Seaside Neighborhood School & Seacoast Collegiate High School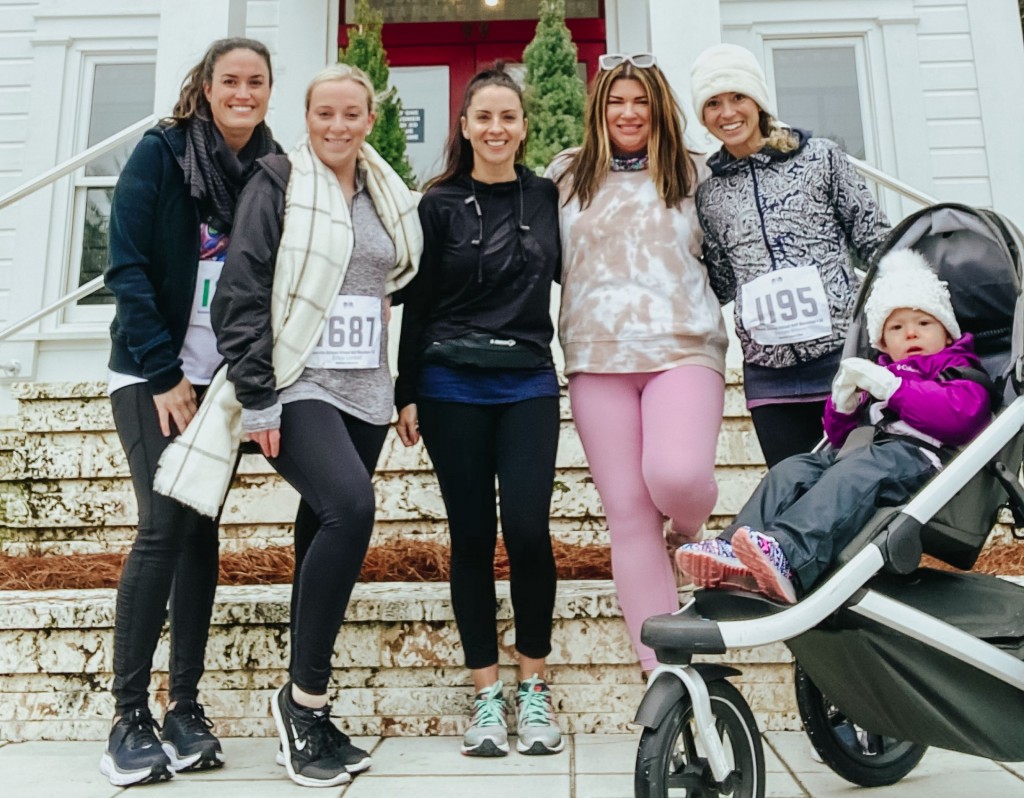 Kelly Nuckolls remembers last year's Seaside School Half Marathon & 5K like it was yesterday.
"It was the last big event we had before the world turned upside down last March," she said.
As the pandemic progressed, Nuckolls, who is chair of the Community Advancement Committee for the Seaside School Board of Directors, along with the rest of her staff, wondered what the 2021 edition of the event would look like.
"The race as a whole is the main supporter of our extracurricular activities, and everything that makes the Seaside School special," Nuckolls said. "We were scared that we wouldn't be able to do everything we wanted for our schools. And, we were concerned about the health of our community."
The virus forced the race to go virtual and Nuckolls et al held their breath — and, then, breathed easy.
The 2021 race netted the Seaside School Marathon & 5K a record total of more than $300,000 for the Seaside Neighborhood School & Seacoast Collegiate High School.
Over 1,700 runners registered for the virtual half-marathon or 5K. Between Feb. 14 and Feb. 28, they completed their race, running through neighborhood, over trails or on treadmills. After walking or running across the "finish line," participants logged their results manually or via an app.
Nuckolls said the 19th annual running of the event even attracted participants from overseas, in places such as the United Kingdom and Spain.
"We were able to expand to a group of runners who were, say, grandparents of our students or alumni who have since moved and couldn't travel here, but still wanted to be a part of the magic that was going on," Nuckolls said. "In past years, we were limited to the numbers of runners we could put on 30A, so registrations would sell out. Going virtual allowed us to push out the Seaside experience, and propelled us well above our fundraising goal."
According to the Seaside School Foundation, the race affords middle school and high school students the opportunity to participate in elective classes including gardening, music, creative and culinary art, an award-winning robotics program, advanced placement classes and industry certification courses.
The event usually is preceded by The Taste of the Race, a cookoff benefitting the Seaside Neighborhood School's culinary program. This year, the Seaside School Foundation partnered with local food delivery service 30AGrub2Go and its 28 restaurant affiliates to create the Grub to Good business initiative. For a week or more, a percentage of dine-in, takeout and gift card sales went to making up for what would have been Taste of the Race proceeds.
"We are so thankful for Grub to Good and the Seaside School Foundation's efforts to support local restaurants this year," 30AGrub2Go owner Shanda Williams told the Seaside School Foundation. "We had many more delivery orders during the promotion and we are thrilled to give back to local education."
Sponsorships from 73 local and regional businesses garnered $163,500. Too, the event's traditional silent auction, which also went virtual, bested last year's numbers by generating about $70,000. From anywhere, people were able to bid on 200 items ranging from local art and vacation packages to rare memorabilia and jewelry.
"We were shocked and grateful at the level of enthusiasm surrounding this year's Seaside School Virtual Silent Auction," Christine Glavine, who served as co-chairman of the silent auction committee, said in a press release. "It was truly a group effort to successfully execute this auction. From business donations near and far to the volunteers who coordinated every detail, to the community who bid on every item to benefit education efforts — it is just amazing we were able to go above and beyond despite the challenges."
Nuckolls said most of the funds will go to capital campaigns that will help grow the school, as well as help secure a new home for the Seacoast Collegiate High School.
"It is unimaginable how successful we were this year," Nuckolls said. "It came together wonderfully, and speaks so highly of our local and global community."