Uniquely You From Interior to Exterior
Lovelace Interior strikes the balance between elegant and comfortable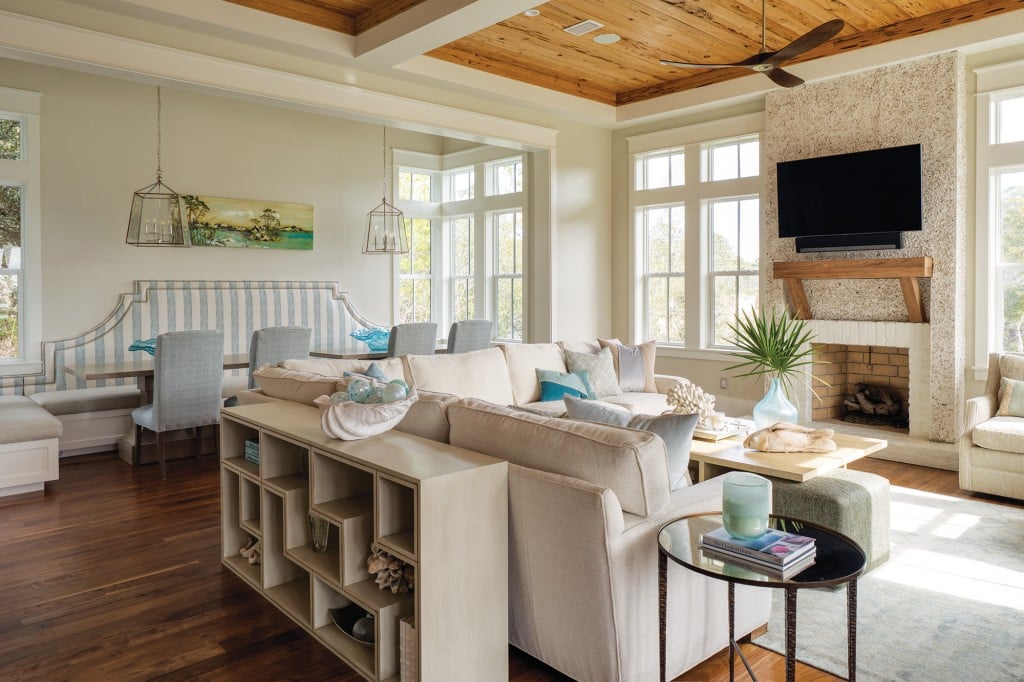 Imagine standing on a piece of property that is surrounded by a wooded area overlooking both a coastal dune lake and the Gulf of Mexico.
Only the house's concrete slab had been poured, but Susan Lovelace of Lovelace Interiors knew this house — with this scenic view — would be something special.
Susan and two interior designers, Lindsay Cannon and Brooke Williams, wanted the beauty and serenity of the coastal setting to seep into the interior.
The Ohio-based clients had the same wish: for their vacation home and future permanent residence to exude coastal casual yet sophisticated styles.
The designers brought the colors of the outdoors in — the creamy white of the sand, the sage green of the surrounding trees and the light blues of the sea and sky.
The muted color palette paired well with statement design elements that included a tabby shell fireplace, pecky cypress ceilings and dark hardwood floors.
While being coastal, the couple also strived for a classic yet comfortable look. Their finishings were more traditional in style, and their furnishings were selected with cozy in mind.
In creating loungeable living, the outdoor areas were just as important.
They sought for the interior and exterior to be seamless, utilizing nano-sliding doors to bring the outdoors in. Nice weather encourages outdoor living with an infinity pool, an outdoor kitchen, chaises and custom porch swings.
"This house really shows that lived in, loved in simplicity without being cookie-cutter," said Lovelace.
"It's intensely coastal, but it's not beachy. As a design firm, we are very adaptable to many styles and aim for the client's vision while guiding them toward selections that are most comfortable, livable and right for their home."