Jay Odom's Destiny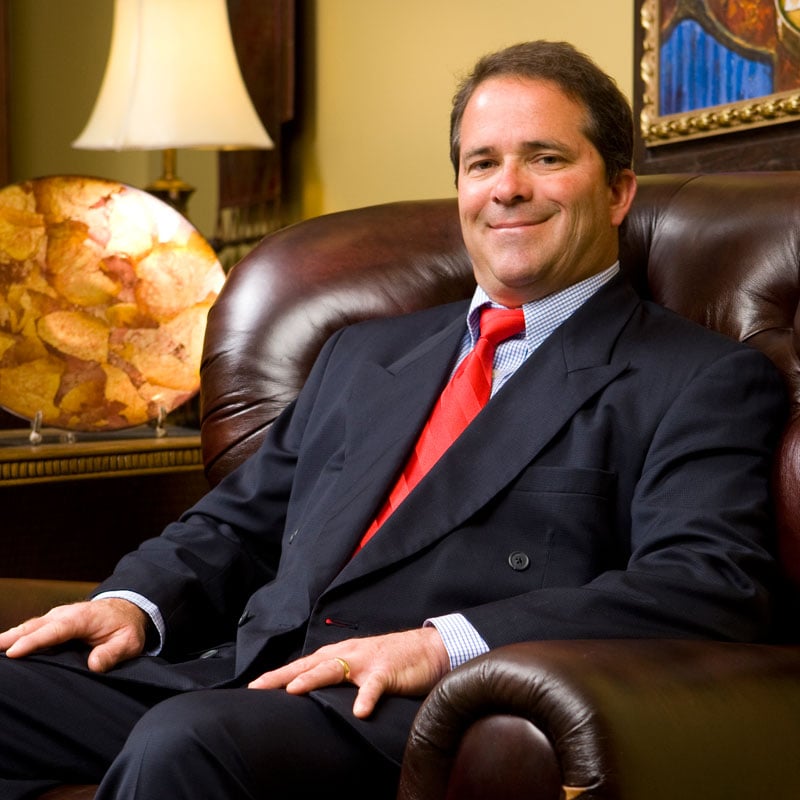 In the fall of 2012, developer and local wunderkind Jay Odom sat in his Destin office, talking about his life, his business, the pitfalls he has successfully negotiated and the others that have thrown him off course. He paused, stared at a wall of project drawings and declared, "Politics is an ugly business."
At the time, he was referring to the political and legal miasma he managed to survive after facing state criminal charges in 2009 that stemmed from an alleged conspiracy involving state budget dollars and a building Odom owned. The grand theft charges were dropped in 2011, but the fallout had far reaching impact.
"I was out $1 million. It was a bad two years. I was getting divorced. At the same time the economy went to hell, so I was going broke and I was being pursued for something I didn't do. It was not a pleasant time in my life," he said. 
Little did Odom know that six months after that October interview he would be sentenced to six months in a federal prison and ordered to pay a $46,000 fine after pleading guilty to skirting federal election campaign limits in 2007 by getting family and friends to donate $23,000 to Republican Mike Huckabee's presidential campaign and then personally reimbursing them.
At his April 2013 sentencing in a Pensacola federal courtroom, Odom, 57, said, "I pled guilty because I am guilty. I'm deeply sorry for what I have done and the pain it has caused my friends, family and employees. I hope one day to regain the trust of my friends, family and community that I once had."
Odom has often been a lightning rod for controversy. He is fully aware of it, saying, "It wasn't my intention. There is a lot of envy."
An ambitious and shrewd entrepreneur, Odom learned to doggedly work the political system as he forged ahead with development projects from the coast up into the interior of Walton County. Along the way he made friends and enemies, survived economic ups and downs, made money and lost it, befriended charities and politicians.
His Crystal Beach Development company has had high profile projects in Walton and Okaloosa counties, including Water's Edge and Destiny By The Sea. He worked 15 years to rehab Uptown Station in Fort Walton Beach, built Destin Jet and embarked on a giant development called Hammock Bay in Freeport.  
The Beginnings
Born in Japan while his father served in the U.S. Air Force — he was born on Good Friday 1956 and delivered by a doctor whose last name was Easter — Odom arrived on the Emerald Coast when he was six weeks old. He went to Florida Atlantic University to become an ocean engineer and after graduation worked in the Gulf oil fields for five years. Then he decided he had enough of that.
"I looked around and I saw people seemed to be doing pretty good in real estate," he recalled. "I moved to Austin, because at the time it seemed to be the hotbed of real estate. I went from a good paying job in the oil field to a $4-an-hour internship at Henry S. Miller, making Xerox copies and learning the business."
Eventually he moved into sales for Miller, then the third largest commercial real estate operation in the nation. But it was on a one-week trip back home to Florida that Odom embarked on what would become his lucrative Northwest Florida development business. He met the Henderson family from Pensacola and made a deal to buy a package of undeveloped lots along a five-mile stretch of beach the family had purchased in the 1930s. It was 1987 and the 200 lots were platted, but there were no roads, sewer or water. Odom made the deal with no money in his pocket and, at the time, no ready prospect for being able to pay for the lots.
"I had NO money," Odom said. "But the stars were aligned and (the Hendersons) agreed to owner finance, and some other things took place that allowed me to pre-sell a bunch of lots before I had to close on them. It was about a $1.7 million transaction, and I had a hundred dollars to my name."
But getting those plots ready for sale marked the first time that Odom butted heads with the Destin establishment, and the experience taught him the value of having political prowess.
"I had to pull down trees and put in water and sewer. But basically, their attitude was, 'We're gonna kick your ass around a little bit, but you need to get your trick book in Texas. We don't really need you here.' And, I was saying, 'I need to put these roads in so people can get to these lots,' " Odom remembered.
"I learned a whole lot about politics in a hurry. If you're going to be in the development business, you need to understand the political system or die. It's been quite an education over the years." 
His sister bought the first Crystal Beach lot for $12,000. His office was a "big, ugly" blue Ford pickup with a stick shift and a cardboard box that the front passenger seat belt kept in place. His mother was his secretary and bookkeeper. Eventually he moved into an abandoned house on a 50-acre site with 1,000 feet of Gulf front, renting it for $100 a month from the Hendersons for 10 years.
Mixing Business and Politics
Another political head-butting came with "Odom's Curve" in the early 1990s, when Odom fought to move U.S. 98 away from the coast to provide more beachfront property for development in Destiny By The Sea. He won the battle. One of his supporters was Ray Sansom, chairman of the Okaloosa County Commission who would later be elected to the state House and then become House speaker.
Yet another politically volatile project involved a facility at the Destin airport, where Odom planned to sell gas and rent cars. A $6 million plan (funded by the Legislature) to give up some of his airport space to the Northwest Florida State College for use as a hurricane-safe facility led to criminal charges and cost Sansom his job as House speaker and Bob Richburg his post as college president. Sansom also lost his job at the college.
Odom and Sansom were charged with grand theft and conspiracy to commit grand theft. The project was axed and the money stayed safe in the state treasury — but in 2011, two years after they were filed, the charges against Odom and Sansom were dropped in mid-trial for lack of evidence of an alleged conspiracy.
"It tarnished me for awhile and financially beat me up, but I'm able to recover," Odom said in October of 2012. He characterized it as "all that mess that took place a few years ago," but he remained bitter about the charges, saying, "I've been collateral damage on some bad political things. I got indicted for nothing. The state had to pay Bob and Ray's legal fees. The college had to pay Bob a big check for wrongful termination. But the person the state didn't have to pay anything to for anything was me."
His intent, he maintained, was pure — to give Destin's first responders a place to ride out hurricanes classified Category 3 and above instead of being forced to cross the bridge to the mainland until it would be safe to return and respond to emergency calls for help. The state had built several similar shelters in hurricane prone areas, why not Destin? 
"Destin has no hurricane center still in the city, to this day. Statistics show most people die after the hurricane because they can't get help," he said. 
Odom went ahead and built his terminal facility to withstand a Category 5 hurricane and said bluntly, "If anyone is looking to get out of the wind, don't come to me."
Photo Courtesy Crystal Beach Development
Hammock Bay is Odom's most ambitious project. The 3,000 acres in Freeport have room for 5,000 homes.
Hammock Bay 
It's Odom's most ambitious project yet, and it's what he originally wanted his interview to focus on.
"I'm not promoting a feature story on Jay Odom. If that's where it gets to, I'm okay with that. But my goal was (to discuss) a huge project up in Freeport called Hammock Bay," he said.
It is large — 3,000 acres with the potential for 5,000 homeowners. But Odom said his proudest achievement there is the development of a world-class sports complex that involved his company, the city, the county and the state "all coming together to create something that any one of those groups by themselves wouldn't or couldn't have done." 
His vision was for a "top notch" sports park that everyone in the county could use, an economic generator that would attract traveling teams. The maintenance would be paid for by Hammock Bay homeowners at the rate of $5 a month for each home. He calls it a model public/private partnership.
"Eventually there will be thousands of people paying that $5," he said. "I gave the land to the city."
When it came time for the city to put construction of the 60-acre park out to bid, Odom said he placed a bid to build it.
"I couldn't afford for the park not to be nice," he said. "It was a sealed bid — our bid was over $1 million lower than the next closest. We upgraded everything, spent double the amount of money required on landscaping. If I had to eat a little to get the park done, it was an asset for Hammock Bay."
No Apologies
"People say I got preferential treatment. Well, I worked my (expletive deleted) ass off," Odom said. "On most of my projects I had to work two or three times as hard as a normal person would because of the scrutiny. I worked hard and I worked long and I worked smart and I did more work than other people. It was never my goal to have a name that people knew. Doing that makes everything you do harder, not easier," Odom said. 
On reflection, he added, "I got into politics heavily. I'm just not a politician."  ec