Truth and Consequences
For a fictional newsman, justice must be served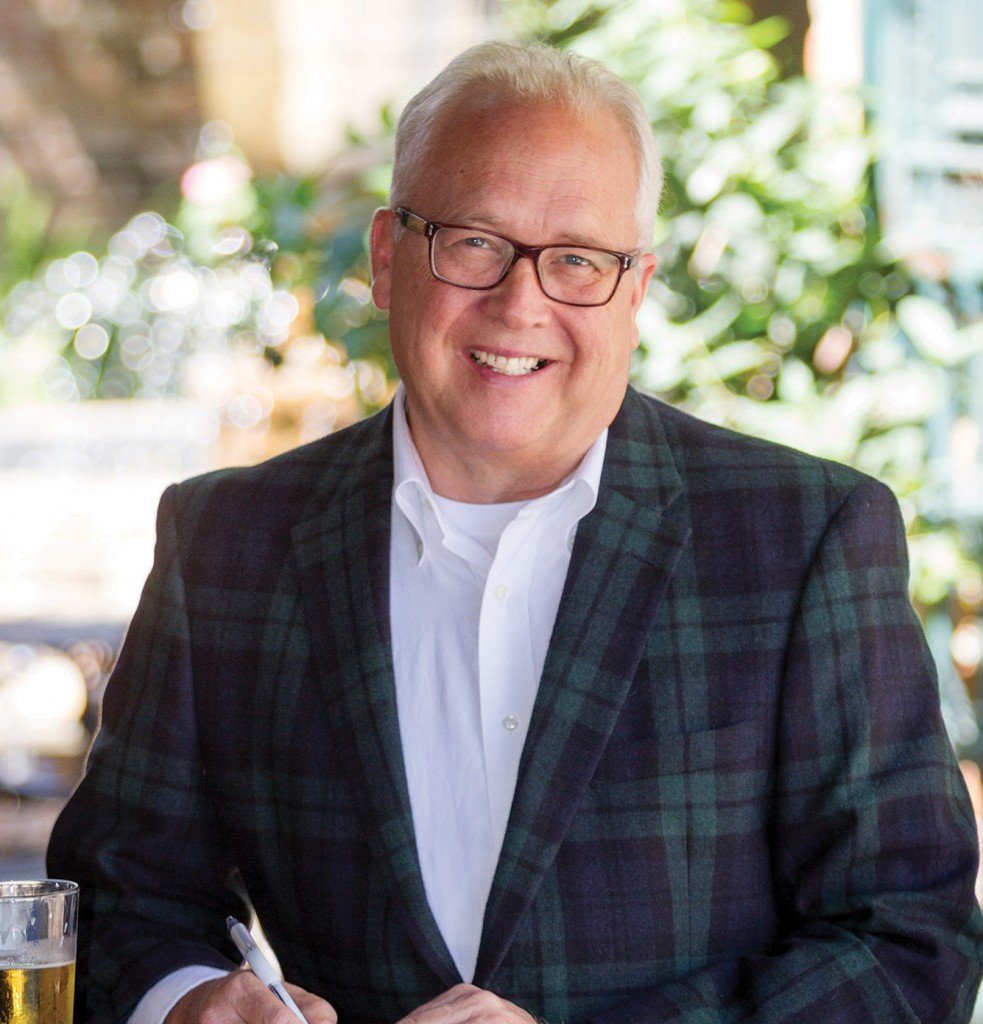 There was a time not so long ago when community newspapers engaged in enterprise reporting and investigative journalism of real depth and importance.
Those days are gone. Newsroom budgets shrunk when newspapers got caught flat-footed by the arrival of what was then called new media. Page counts fell off. The experience level among reporters dropped. Papers became less capable of serious work, and publishers no longer had an appetite for going to press with a story that might result in litigation or upset an advertiser.
We're back to news-of-record meeting coverage, community calendars and some reports of breaking news, if it occurs at a convenient hour.
So, I was glad to stumble across Rick Outzen's novel, City of Grudges, which recalls the relative glory days of small newspapers when they regularly gave fits to abusive jailers, self-serving state attorneys, philandering sheriffs and bid-rigging contractors.
Outzen, of Pensacola, publishes a weekly newspaper called inweekly, which indeed includes lots of calendar items and schlocky stuff, including "News of the Weird," and an astrology page. But the heart of the thing is Outzen's column. Equally well read, I will venture to guess, is his compilation of "Winner and Losers."
In his Aug. 6 column, Outzen wrote about the Space X Crew Dragon Endeavour's splash landing in the Gulf of Mexico and recalled the early days of space travel "when we saw the endless possibilities of a future that was diverse and without prejudice or strife." Well, it was a nice thought.
In the strongly autobiographical City of Grudges, protagonist Walker Holmes — there is something perfectly Southern about that name — is the publisher of the ballsy Pensacola Insider, whose mission includes the rooting out of injustice and official wrongdoing.
There is a film noir quality about Holmes but dressed down. Indeed, he recalls Garrison Keillor's Guy Noir. One pictures him operating in an office appointed by nothing but old editions. His uniform comprises a white button-down, khakis and Chucks. He drinks a fair amount. He has a large canine — black lab/beagle/et cetera — named Big Boy.
Pensacola readers of Grudges immediately will recognize many of the issues therein touched upon, chiefly the successful Maritime Park proposal that was advanced, in real life, by Quint Studer and that brought minor league baseball to the city. Holmes, as it happens, supports the park project, which is advanced by Stan Daniels and vehemently opposed by a former city councilman, Jace Wittman.
Why did Wittman oppose the Maritime Park? He said it was because the city government had not allowed for enough time for citizens to voice their opinions on how the land should be developed, but the real reason, I learned, was that it was because Stan Daniels supported it. In high school, Daniels had beaten him out for the quarterback position at Pensacola High School. In was rumored that Wittman never forgave him.
Grudges.
As the novel proceeds, Holmes, innocently enough, decides to write a profile of his friend Bo Hines, the chairman of the Florida Panhandle Arts Council. He finds, however, that the directors of arts groups to which council funds are dispersed don't much want to talk about him. He soon discovers that the council, as overseen by local hero and millionaire road contractor Hines — of course he is a road contractor — is a sham.
Holmes develops sources, ignores the advice of his best friend and despite the certain loss of advertisers, publishes a piece on the council's financial condition. Alarmed, the Pensacola City Commission and the Escambia County Commission order an audit. Auditors find that $200,000 has gone missing. Hines is indicted.
And Holmes is doubted and blamed by Hines's adoring public.
The furor directed at Holmes intensifies when Hines's wife Sue is found dead. If only Holmes had left well enough alone …
Insider sales suffer. Holmes begins to bounce checks. But he will not be knocked off his stride. He publishes the salaries of all employees of the Escambia County Sheriff's Office, demonstrating the
department's top-heaviness. And he dismisses financial worry. Sales will pick up, he assures himself. His "Best of the Coast" edition is coming up next month.
Holmes is an endearing character, especially so for an old newspaper man like myself. It may be that the Space Age failed to usher in a world without strife, but the fictional Holmes permits one to believe that one day, just maybe, the truth again will matter.