To-Go Orders and Virtual Tip Jars
Explore ways to support businesses hard hit by crisis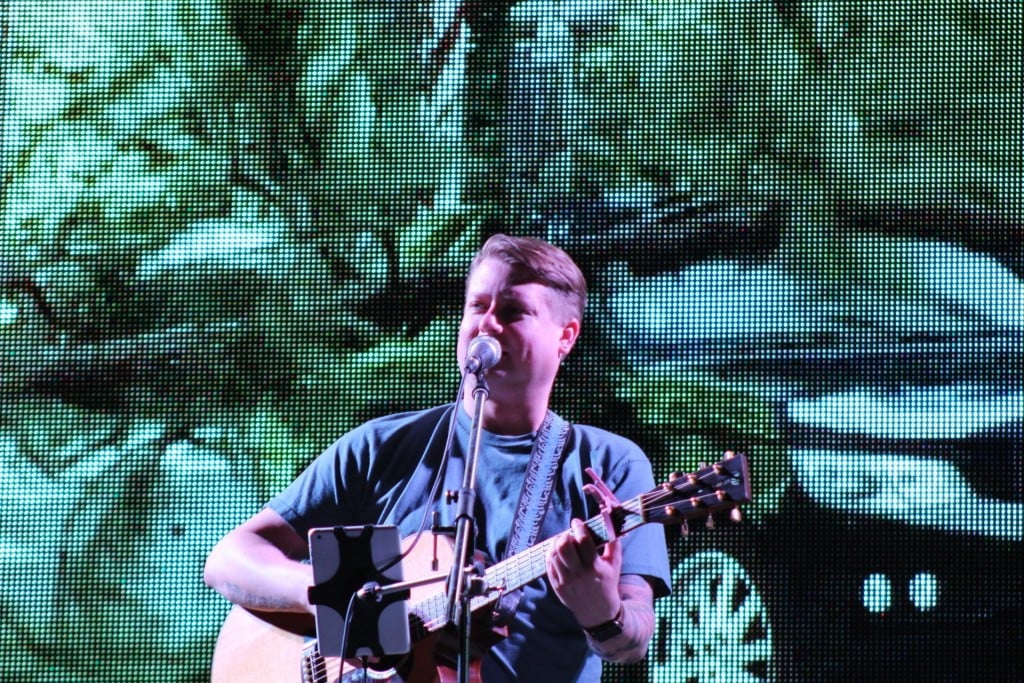 Her W-2 job, serving as an educational resource and support for families that include people living with disabilities, was suspended a week ago.
Already, my dear friend Sara Harrington had lost a gig — and passion project — when, on March 16, New York Gov. Andrew Cuomo closed bars, restaurants, casinos and theaters statewide.
For months, Sara's routine had involved working her full-job, taking a break for an hour at home, and then reporting to the CNY Playhouse in Syracuse, where she worked on sets, curated props and attended rehearsals in connection with a production of The Matchmaker.
The production was halfway through a schedule of six shows when the theater went dark.
"Most shows closed without any performances," Sara said. "We're lucky to have gotten in a weekend."
There have been small comforts.
She has been able to retain a client, a woman with Down Syndrome, via Zoom video conferencing. On a given day, she may engage her client in musical therapy, read books to her and walk her through a lunch recipe.
The director of the CNYP told her that The Matchmaker will resume its run on the other side of the virus. Precisely when that will be nobody knows.
COVID-19 has devastated employment levels worldwide and robbed millions of financial stability.
Along our coast, retailers, educators, bartenders and servers are hurting. Foot traffic to art studios has halted. Musicians are without gigs.
"Honestly, at first I didn't think (the COVID-19 pandemic) would be such a shock to the world," said Destin-centric musician Austin Jennings. "When I first heard of it, I never thought it would put most people out of work and school."
Jennings, who plays at venues including the Boathouse Oyster Bar on the Destin harbor; AJ's Seafood and Oyster Bar and The Bevador Room, said "my heart hit my stomach" when Gov. Ron DeSantis announced a 30-day closure of bars.
"I realize it had to be done, but I just wasn't prepared," he said. "People always tell you, as a musician, to be prepared for the possibility of lost income, but I don't think most of us take that seriously. I didn't. After this virus is under control and when we get back to our normal lives, I'll try harder to have an emergency fund and plan of action in case something like this happens again."
Jennings is not completely unemployed. He is social media manager for Five Channels marketing, and calls that job a "lifesaver." Few of his peers are as fortunate.
There are ways that consumers, the lifeblood of small businesses, entrepreneurs and folks who live gig to gig, can help.
Order meals to go
Many of your favorite restaurants and bars remain open for home and/or curbside deliveries and to-go orders (a partial list can be found here). For now, app-based food delivery services, such as DoorDash, Uber Eats and Grub Hub remain operational.
Tip generously
If you are ordering dinner to go from a local restaurant, tip as if you had dined in and were treated to exceptional service. These venues, which would be flourishing under typical spring break conditions, are instead bracing for losses. Every dollar makes a difference.
Purchase gift cards and shop local
Though date nights under quarantine consist of sweatpants and takeout around the TV, there's no reason you can't plan ahead. Buying a gift card not only furnishes a business with immediate revenue, but demonstrates support and continued patronage. As an added incentive, some businesses, such as Café Thirty-A in Santa Rosa Beach and Boshamps in Destin, are donating all proceeds from gift cards directly to employees affected by closures and reduced hours.
Check your favorite boutique's website to see if items are eligible for shipping. Purchase apparel for future use or home goods for a much-needed change of scenery.
Attend a virtual class or concert
You've likely heard about "insta-concerts" by the likes Elton John, Billie Eilish and Hozier, but the show must go on for local musicians, too. As you will find here on the Panama City Beach Musicians page, many are live-streaming performances on social media platforms and receiving donations via Venmo, Cash App and other virtual tip jars.
Too, fitness instructors are surviving gym and studio closures through e-classes and livestreamed workouts. For $45, Pure Barre Destin/30A is offering two weeks of unlimited streaming access. You can join their Facebook group here.
If you're not enrolled with a fitness facility, don't sweat it. Wild Lemon Fitness in Pensacola offers a variety of pre-recorded meditations, yoga instruction and stretching demonstrations to keep blood pumping and minds clear. Videos are free but donations are, of course, encouraged.