Things to Do This Week: June 10-16
This week attend a David Bowie tribute or learn a new dish with a local cooking class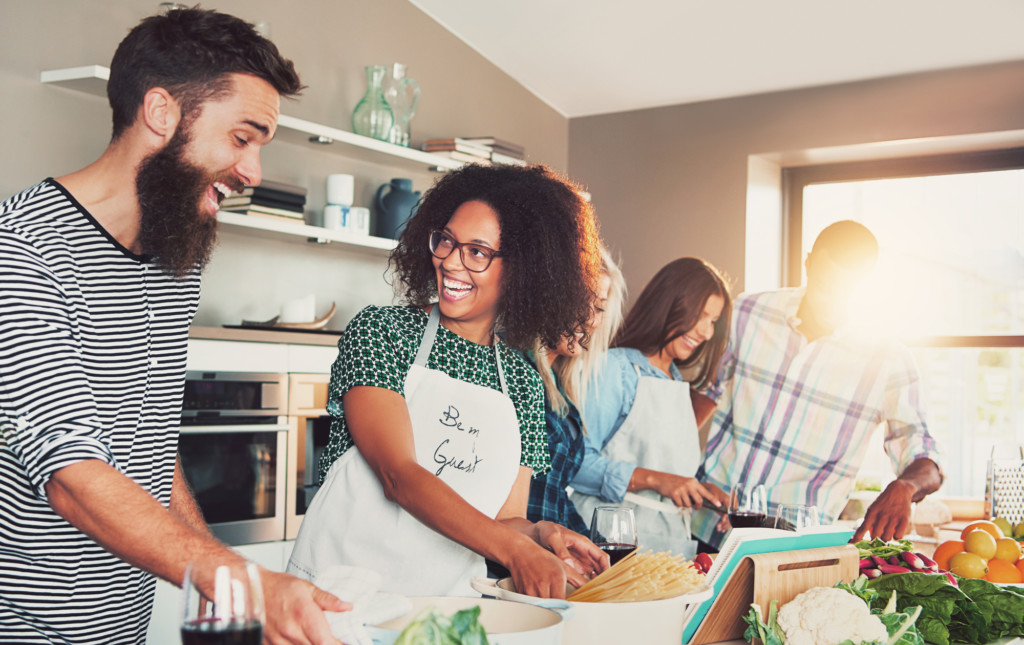 1. Bon Jovi Tribute – Slippery When Wet
Tuesday, June 11, 2019 | 9 p.m. | AJ's Seafood & Oyster Bar
Slippery When Wet – The Ultimate Bon Jovi Tribute established 2003.
2. Seaside Summer Concert Series
Wednesday, June 12, 2019 | 7 p.m. – 9 p.m. | Seaside Amphitheater
Celebrate the summer season with your friends and neighbors welcoming the sounds of some of the region's top musical acts to Seaside. Be sure to grab your lawn chairs and blankets! Music will fill Central Square and entertain guests of all ages!
3.Templeton & Friends Tasting at Pot Roast & Pinot
Thursday, June 13, 2019 | 5:30 p.m. – 7:30 p.m. | Pot Roast & Pinot
A fun and casual tasting event with cornhole, raffles and giveaways. The event will be held in the courtyard behind Pot Roast & Pinot.
4. Chicken Piccata & Homemade Pasta Hands-On Cooking Class
Thursday, June 13, 2019 | 6 p.m. – 8 p.m. | So Gourmet Pensacola
This is a hands-on pasta class, where you will learn how to roll out your own fettuccine and create an easy meal.
5. Despicable Me- Summer Kids Series
Thursday, June 13, 2019 | 10 a.m. – 12 p.m. | Boulevard 10 Miramar Beach, FL
The Summer Kids Series is back with eight great movies. Every Thursday at 10 a.m. Tickets Available at Box Office.
6. June Business Before Hours Sponsored by Destin Commons
Friday, June 14, 2019 | 7:30 a.m. – 9 a.m. | LuLu's Destin
Start your day with a beautiful bay view, a hearty breakfast, and networking. What are the most important takeaways from the recent Florida legislative session? Representative Mel Ponder will be on site to share his view.
7. Starship featuring Mickey Thomas
Friday, June 14, 2019 | 8 p.m. – 11 p.m. | The Village Door Music Hall
Tickets range from $ 39.50 – $60.00. This performance is for all ages.
8. Emerald Coast Wellness Community Meeting
Saturday, June 15, 2019 | 11 a.m. – 1 p.m. | Emerald Coast Hypnosis & Wellness
This get together is open to all and intended to be an opportunity of connecting with other wellness-minded individuals. Come meet each other, mingle, and hear presentations by local providers of wellness services.
9. The Prince Experience
Saturday, June 15, 2019 | 7 p.m. – 11 p.m. | Club L.A.
The Prince Experience returns to Club L.A. this summer. Tickets & Reserved Seats are on sale now.
10. LIVE ON MARS – A Tribute to David Bowie
Sunday, June 16, 2019 | 7:30 p.m. | Pensacola Saenger Theatre, Pensacola, FL
LIVE ON MARS visits North America in 2019 to continue its amazing journey celebrating the very best of iconic pop hero David Bowie.