Theater Company Whets Supporters' Appetite for Fifth Season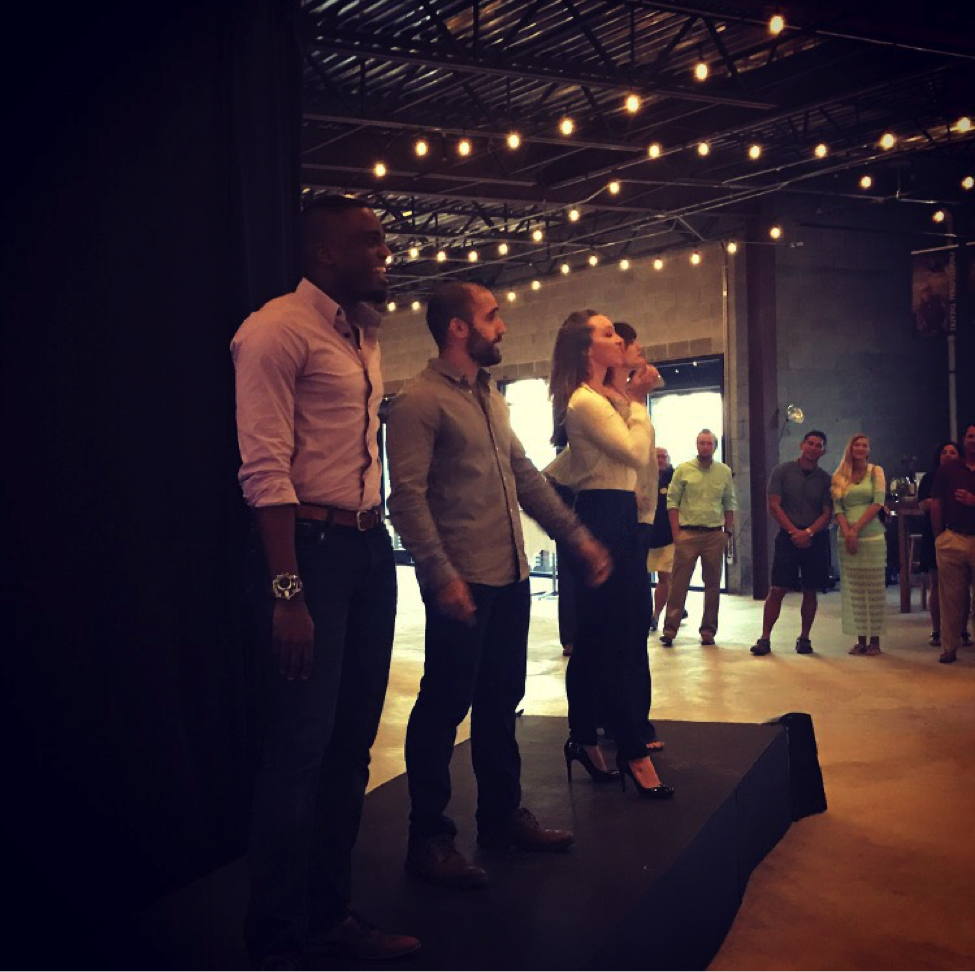 The Emerald Coast Theater Company took center stage at "A Taste of The Season," a preview event that treated guests to a sampling of shows planned for its fifth season.
Patrons and lovers of the performing arts gathered at the company's new venue in Grand Boulevard, sipped wine and filled plates from a decadent spread of hors d'oeuvres as they mingled with cast members.
Jason Hedden, ECTC co-founder, discusses the company's fifth season and thanks patrons for their support.
"We've added a fourth show this season, a musical called I Love You, You're Perfect, Now Change," announced Jason Hedden, co-founder and Visual and Performing Arts chairman for the ECTC. "Our cast just began rehearsals last week. We're all excited by the fact that we're growing, expanding our programs and providing a little something for everybody this season."
Season 5 will also include performances of The Amish Project, A Wrinkle in Time and Sylvia.
When not imbibing or noshing, preview event guests signed up for VIP memberships and also participated in a live auction that netted $800 for the company.
More information on tickets and volunteer opportunities is available at emeraldcoasttheater.org.