The Town of Shalimar
An Early Gamble that has Paid Off for the Military and More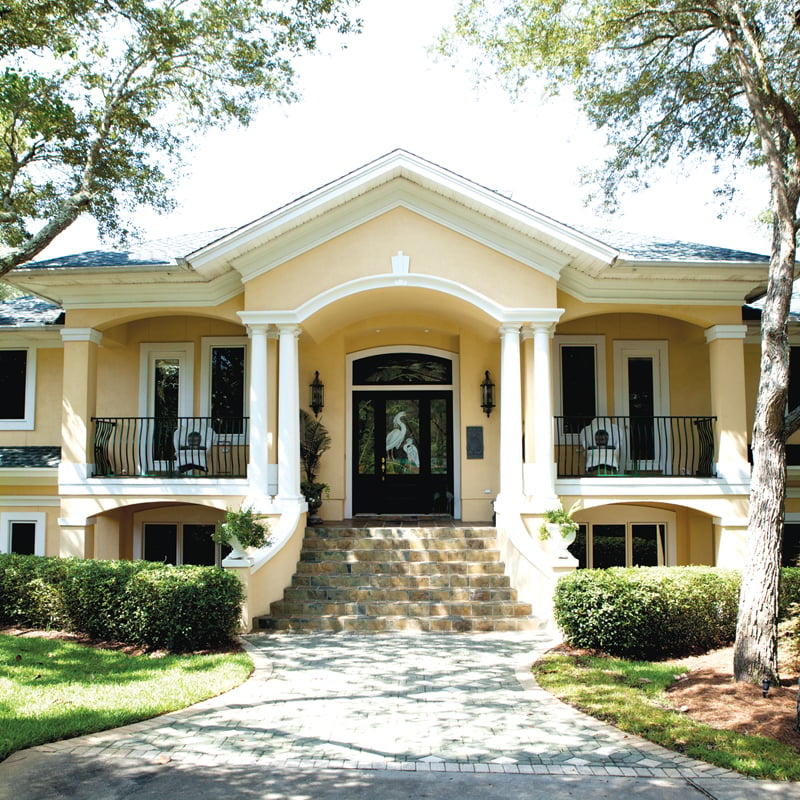 Shalimar is a beautiful word with mysterious origins. Some locals say it means "abode of love," while others insist it means "by the water." Either moniker is apt for the quiet, waterside town in Northwest Florida. 
In an area originally called Port Dixie, the town "sprang up out of the woods" in 1943 as a community of 160 houses to be used as housing for military officers by local developer Clifford Meigs, who also served as the town's first mayor until his death in 1960. Badly needed new homes were constructed beginning in 1942 for the rapidly expanding Eglin Field, immediately north of what was initially referred to as "Shalimar Park." The first 50 homes were almost complete by May, with another 25 underway, with the entire project costing approximately $350,000.
Today, many of the nearly 700 residents are military officers and retirees who enjoy proximity to Eglin Air Force Base and the many conveniences off of Eglin Parkway, the town's main thoroughfare.  
Some thought Shalimar would simply die out after the war, but not Meigs. He had great ideas for the beautiful town on the bay and bayou. On Dec. 31, 1944, The Atlanta Journal wrote about the members of the armed forces settling in the area: "I am glad they can have its peace and quietness, its unique charm … to help salve the mental wound of battle."
In Shalimar, military figures are much more likely to be lauded as celebrities. One of the most notable residents is surely George E. "Bud" Day, who died in July 2013. Day was a war hero who was taken as a prisoner of war in Vietnam. He earned the Medal of Honor for his valiant service and retired from the U.S. Air Force with the rank of colonel. He was befriended by many national political figures, including Arizona U.S. Sen. John McCain, a fellow POW.
Shalimar incorporated in 1947 so that its residents could gamble legally at the Shalimar Club, but just as a major industrial complex was not to be near Garnier Bayou, gambling turned out to be an unlucky wager. Still, Meigs' instinct to capitalize on proximity to Eglin turned out to be a safe bet. Today, Shalimar is home to hundreds of active and retired military. And though it didn't become the "Las Vegas of the South," Shalimar attracts couples and families to its many well-manicured neighborhoods because of its low-key, family-friendly feel.
35 Senner Court, Shalimar
Covering less than one square mile, Shalimar isn't a large town. But with Shalimar Drive overlooking both the scenic Choctawhatchee Bay and several large, languid lakes, and with the town's proximity to the newly revamped Shalimar Pointe Golf Course, the close-knit neighborhoods and well cared-for homes are appealing to a range of buyers. Shalimar offers a range of options from townhomes and condos to single and multi-family homes. And if you want to build there are land and lots to be had. 
Average listing prices (at press time) are running $153 per square foot, making a typical 2,000-square-foot single-family home just over $300,000. On the higher end, a three-bedroom, three-bath, 3,070-square-foot home overlooking the water on Lake Clyde is one of the highest listings at $899,950. This mid-century home features 330 feet of prime waterfront, a deepwater boat slip, custom dry sauna and the privacy of many shady live oak trees and lush shrubs. And, for those looking for a deal, there are still a number of distressed properties and government-owned properties for those seeking affordable housing. 
For our money, if you're looking for a quiet life in small town USA, Shalimar is a safe bet.