The Northwest Florida Ballet Returns to Neverland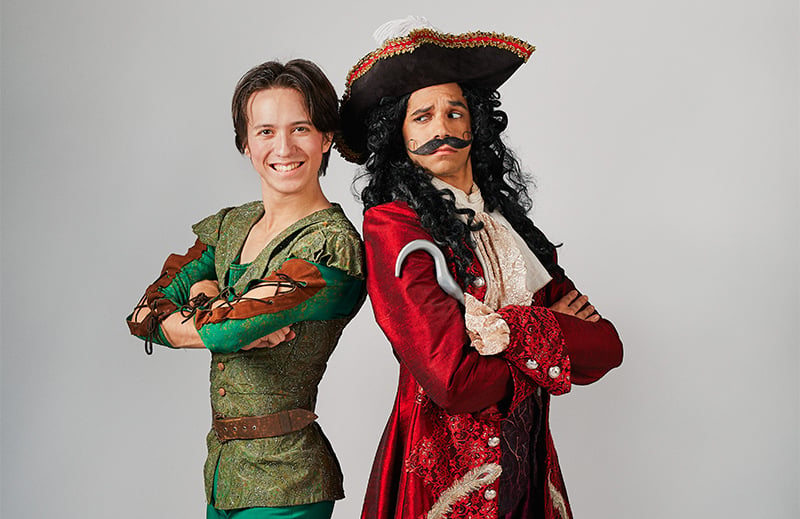 The Northwest Florida Ballet invites people of all ages to revert to childhood. During the weekend of March 11-12, audience members will soar through the skies, trek along with the lost boys, sail away on pirate ships and sprinkle pixie dust during an original production of Peter Pan.
Neverland will be depicted through the choreography of international guest artist Katia Garza. NFB music director David Ott has composed music for the show and will serve as conductor for performances by the Northwest Florida Symphony Orchestra.
Todd Eric Allen, NFB's artistic director and CEO, has a longstanding history of working with Garza, who is the artistic director of the Mobile Ballet. In 2018, the two first brought the production to the stage and are delighted to do again.
At first, Peter Pan was a only a vignette within a novel by author and playwright James Matthew Barrie. The idea of a magical world full of adventure where no one ever had to grow up gained immense popularity resulting in a full novel, plays and eventually the Disney adaptation.
The NFB's production is a two-part ballet that takes the audiences into the fantastic world of Neverland alongside cherished characters Peter Pan, Tinkerbell, Wendy and her brothers, Tiger Lily, the lost children, and of course, Captain Hook and his clever, kooky crocodile.
"We stay true to the story, so people will recognize all their favorite characters and their favorite parts of Neverland," Allen said. "What makes this production unique is we take a traditional tale and make it modern with digital media projections and animations."
To enliven the wonder and whimsy, Allen enlisted the talents of Israel Rodriguez, an artist who designed the scenery projections; Luly Garza, a scenic designer; and costume designer Brisa Dinorah. Gomez Cruz and C&S Themed Events and Environments will build all the hard scenery.
The production will feature international guest artists Keynald Reinaldo Vergara Soto as Peter Pan and Raul Peinado as Captain Hook. NFB company member Madelyn Blanchard will perform the role of Wendy, soloist Angel Mier is Tinkerbell and soloist Luciana Ato is Tiger Lilly. Académie students John Rayman and Antonio Thomas will dance the roles of John and Michael.
Allen explains that while the choreography is rooted in classical ballet, Garza tailored the movements to mimic the qualities of certain characters, such as the carefree nature of Peter Pan, the darkness of Captain Hook and the sassiness of Tinker Bell.
"We were all children at one point, and each of us now longs to tap into that childlike spirit that Peter Pan represents," Allen said. "Through dance and music and scenery, we invite you to an hour-and-a-half fantasy."
---
Northwest Florida Ballet
310 Perry AVE. SE,  Fort Walton Beach  | (850) 664-7787  |  nfballet.org
---