Women's Profiles: The Junior League of the Emerald Coast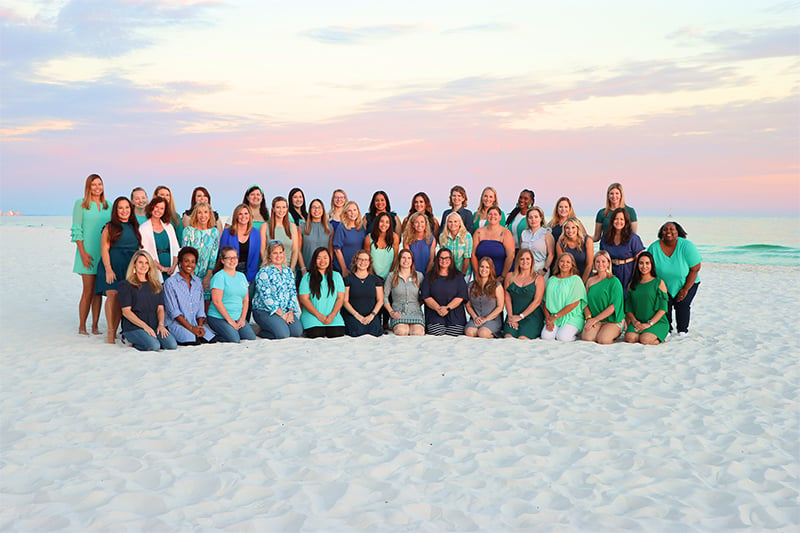 The Junior League of the Emerald Coast is an organization that has helped women and children in our community since 1964 and has evolved with the times. In recent years, the League has sought to become more inclusive and ensure women of all backgrounds have a place to help the League meet its mission. President Hilary DeMers credited current membership to the revitalization that has occurred over the last three years.
As many organizations did, the JLEC felt the effects of the COVID-19 pandemic, which limited their meetings, halted in-person fundraisers and caused changes to their charitable projects.
"We chose to see the pandemic not as a setback, but instead as a reset," DeMers said. "It challenged us to evaluate our ways of doing things, and to approach projects and fundraisers in creative ways."
The group took an already flourishing yearly event, The Child Clothing Project, and not only improvised, but also improved it. Each year, The Child Clothing Project provides clothing and other essentials to more than 400 Okaloosa County and Walton County children. Eligible children are those who qualify for free or reduced-price school lunches.
In past years, the students were able to shop at Target, but because of the pandemic, the league adjusted by packing duffel bags filled with clothing for students. During their 2022 event, they created a pop-up shop that rivaled any local boutique. The children were able to select clothes, and then they participated in STEM activities alongside community partners.
Throughout the year, students in need can select items from the nine Child Clothing Closets the League maintains in Okaloosa and Walton schools. The JLEC hopes to continue expanding its impact by adding more school closets.
As a female-centric organization, the JLEC contributes to the community by investing in women and children externally through their charitable projects throughout the year. It also occurs internally through training, working on committees, and serving in leadership roles. Each member can gain valuable skills that translate to their work and personal life and enable them to become pillars of the community.
"We want our members to gain something from the process, whether learning something new, a skill they can use at work, or something that helps them at home. In the past, we have focused on things like financial planning. This year, we focused on diversity, equity, and inclusion. We also learn things through participating in or planning our events and fundraisers," DeMers explained.
As a result of the JLEC being a smaller league compared to other cities, each member can be hands-on and play an influential role. Members experience a connection with women of all ages and stages of life and find common ground.
The JLEC is made up of women ranging from new college graduates to retirees. It includes women with full-and part-time careers, entrepreneurs and family caretakers.
"We are united by our passion for women and children and our determination to improve our community," DeMers said. "The most rewarding part of the JLEC experience is witnessing each member's passion for helping become ignited or fueled."
Learn more at JLEC.org.
---