The Best of Inclinations
Diverse perspectives strengthen communities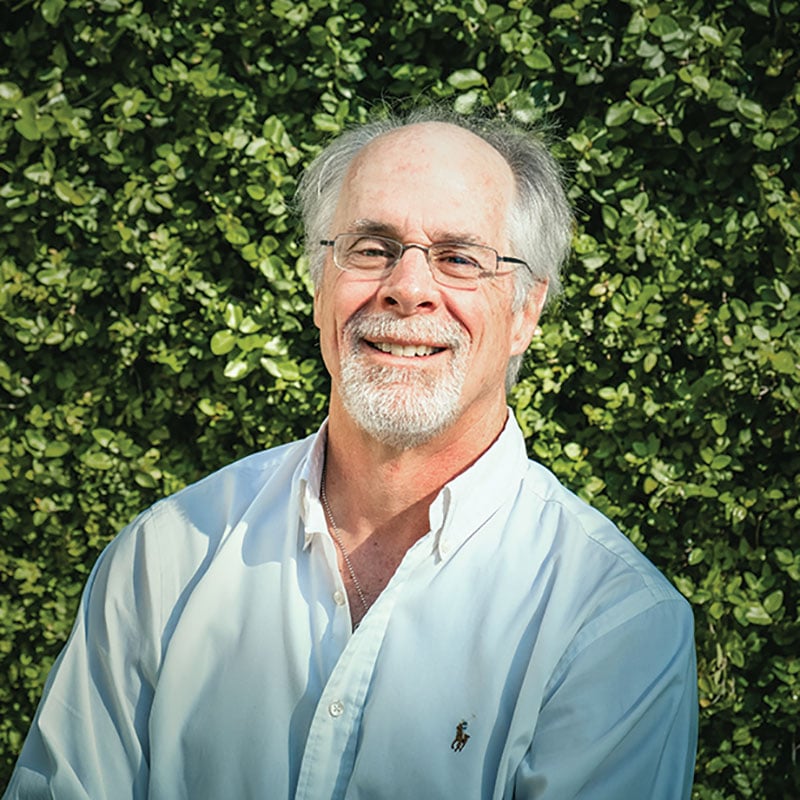 I met Al Burgermeister for the first time at the Chautauqua Learn & Serve Charter School in Panama City. I was a board member there and had stopped by the school for some cookies and good cheer at a holiday open house.
Terry Jack, at the time an instructor at Gulf Coast State College, had brought Al to the gathering. Looking back on that day, it makes sense that Al and Terry were together. I regard both as communitarians. Both believe in the capacity of good people to develop and maintain systems and institutions that provide for the common good and help the needy.
Al and his life partner were new to town, having traded a New Jersey cityscape for small-town Southern living in a place given to great natural beauty. They settled in a part of Panama City known as The Cove, a large hammock populated, pre-Michael, by magnificent live oaks of a stature like those found in Tallahassee.
Al was looking for causes or organizations to which he might devote time and energy, and Terry thought the school might interest him. I was interested to meet a man of such inclinations. I judged him immediately to be a gentle man with a good heart.
My assessment would prove over time to be spot on.
Al and I served on boards together at the Unitarian Universalist Fellowship of Bay County, where I had spoken from time to time, and at the LGBTQ Center of Bay County. For some months, we worked out as members of the 7 a.m. class at a crossfit gym that did not survive the pandemic. Organically, it came to be the Geriatric Class. Drop-ins, seeing its membership, would ask if it were reserved for the old.
But the truth is, we are good friends who don't have much in common.
I love to fish. Al finds that activity crude and cruel. He is a seafood lover who engages in compartmentalization that separates the fish from the fillet.
I love baseball. For Al, the national pastime's time is past if ever it had one. As an airline executive, he entertained key customers, including some for whom attending a game at Yankee Stadium was a box that must be checked. For Al, the experience was excruciating. From skyboxes, he was tempted to scream at a deliberate pitcher, "Just throw the damn ball!"
I love David Sedaris, a writer who consistently causes me to laugh hard. He named his beach house the Sea Section. When a grandfather clock fell on his father at the nursing home, Sedaris wondered aloud, "When you're 95, and Father Time literally knocks you to the ground, don't you think he's maybe trying to tell you something?" Hilarious? Not to Al. He might tell you it is all slightly less sensitive than fishing.
A year ago, Al returned to his native Maine. He lives in Portland, where his husband, Jack, has taken a part-time job selling $240 canvas bags to visiting New Yorkers and where both men love the city's scores of restaurant options.
I miss Al. But I recognize that his acculturation here was a struggle, and after Michael stripped his neighborhood of its greenery, he felt lost. Indeed, the storm had made off with the city's street signs.
I miss Al's big ideas, his visions of new fellowship halls and a bigger symphony and a grand performing arts center. He often challenged people by asking, "Why not?" A community needs that.
I thought of Al the other day when someone we both know well told me about her experience at a Panama City screen-printing shop. She wanted to have a PRIDE MONTH message printed on tie-dye shirts. The shop refused the job: "We don't do work for people like you."
Incidents like that infuriate Al and me to our cores. It is there that we most meaningfully meet.
Al was in town for a visit not long ago, and he and I and my wife supped at a restaurant with a spectacular view and marginal food. Acknowledging my misguided passion, he mentioned having read about a no-hitter thrown by aging Yankee hurler Corey Kluber. Called him a "young kid," Al did.
"Not a big deal," I said. "There have already been six no-hitters this year, so many that baseball is talking about lowering pitcher's mounds or moving them farther from home plate. And, Kluber left his next game with an injured shoulder."
"Herr Bornhoft, you're a drip," Burgermeister said.
What's not to miss?
Think big,
Steve Bornhoft
Executive Editor
sbornhoft@rowlandpublishing.com