The Beauty of Imperfection
Minimalist Japandi style has room for flaws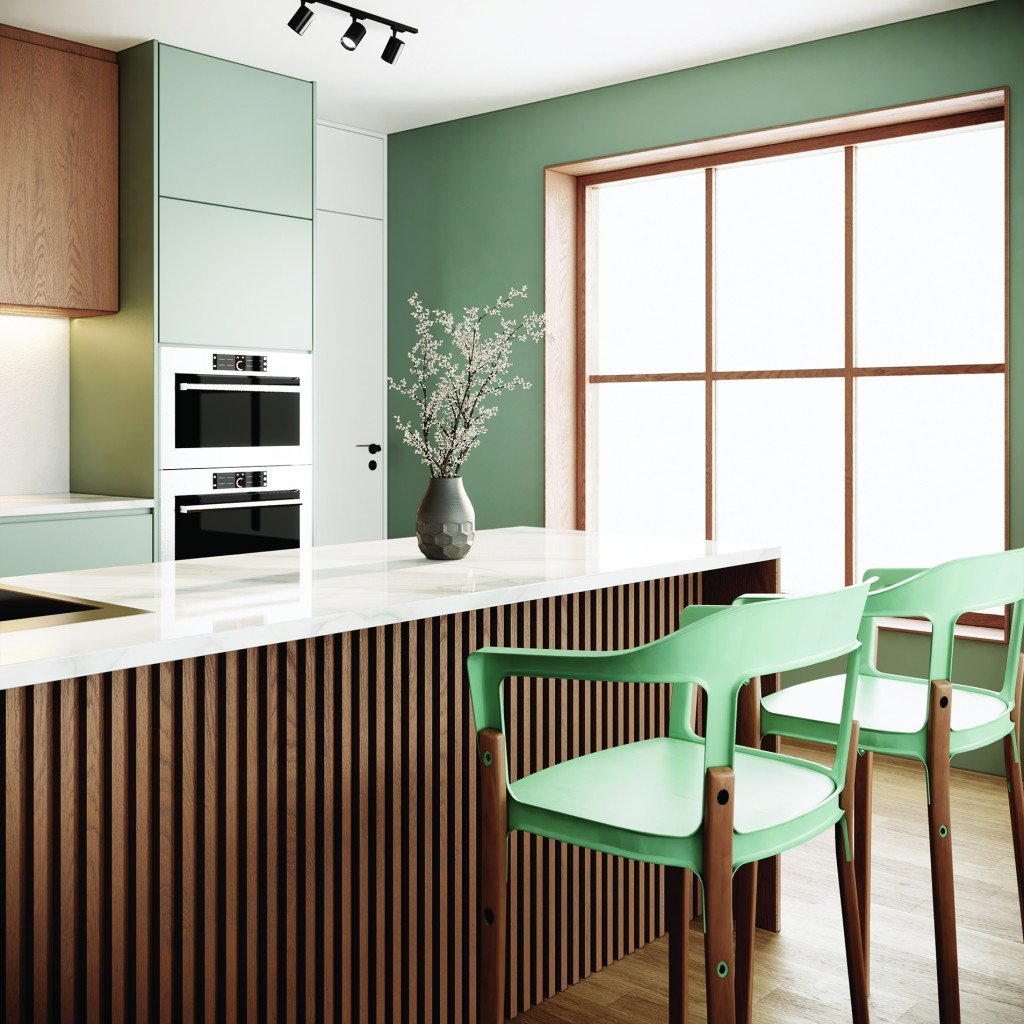 Hear of Japandi yet? It's a home style that marries Scandinavian and Japanese aesthetics, and design mavens on social media say it's becoming a major trend. It produces wonderful zen, they claim, with some famous Scandi and Japanese variants adding warmth and interest to sleek minimalism.
At first glance, this may seem an unlikely design union, since Japan and Scandinavia are on opposite sides of the globe, and one might also wonder how these countries' design aesthetics could be adaptable to Florida lifestyles. But actually the Japanese and Scandinavian design sensibilities are remarkably similar, and Denmark, in particular, has had a close trade relationship with Japan for hundreds of years. As for the style's adaptability to Florida living, award-winning Destin designer Robin Wright says that the clean and soothing ambiance of Japandi is absolutely in tune with coastal living.
"Nature is a key element in both coastal and Japandi styles," she explained. "Both favor the subtle hues of water, sand, sea oats and driftwood, and such Japandi staples as bamboo, rope, unfinished woods and yarn are natural elements for Florida coastal rooms. Plus Japandi is very much about sustainability, which is also so important to us here along the Emerald Coast. We're proud of being a community that strives to protect our environment, our beaches, our turtles, our plant life."
Not Just a Trend
It'll surprise Americans, but both Danish and Japanese designers don't like hearing Japandi termed a trend. Their countries are very old, and meticulous craftsmanship, attention to detail, simplicity and timelessness are deep-rooted characteristics of their cultures.
"It's part of our DNA," said Thomas Lykke, a celebrated Copenhagen designer with studios in Copenhagen, Tokyo and Kyoto. "Trends come and go, and that's not what we are about. We want design that will be relevant many years from now."
Aya Okamura, whose company promotes Danishggg design in Japan, is on the same page.
Born and raised in Denmark by Japanese parents, she finds that the two countries share an understanding that good design takes time, and  since neither one of them has a lot of natural resources, they respect what they do have and work with it.
"That has proved to be a good thing," she said. "That interest in long-term satisfaction has created what we now recognize as design classics, loved by people all over the world."
Adapting to Japandi
Although Japandi at its roots is the epitome of minimalism, two special concepts set it apart. First, there's "hygge," a Danish word now known by designers everywhere, meaning cozy comfort. In Scandinavia, this is achieved with lots of textures, such as pillows, wall hangings and area rugs. Secondly, there's Wabi Sabi, the Japanese concept of finding beauty in something imperfect. This could be a well-loved heirloom, and although Scandinavians don't talk about Wabi Sabi, they, too, love to let the patina of an heirloom add charm to a room.
Wright likes to include a Wabi Sabi element in every one of her projects. "That imperfect pieces adds whimsy to a room," she said. "It may be a fun lamp, a unique side chair or an unusual accessory. And to add warmth and personality to one of those minimalistic rooms, I recommend some quirky pillows, plants, macrame hangings, pottery in muted colors and rugs."
Christina Fernandez, a spokesperson for the American Society of Interior Design, thinks that Wabi Sabi shouldn't be hard at all for a Floridian to grasp.
"Here on the coast, we too can celebrate the beauty of imperfection," she said. "It could be a house exterior bleached by sun and sand or a well-worn tile floor. And there are  strategies to create that light and airy Japandi: Use organic shapes with wood grain textures, wicker and soft fabric, and focus on quality rather than quantity."
Wright has a bit of a warning for Japandi wannabes.
"We enjoy walking along the beach, collecting shells, sand dollars and sea glass,"she said. "That can create clutter. Sure, it's personal clutter, but it's contrary to the minimalism of Japandi. So think baskets to control the clutter and create that aura of sanctuary. That's Japandi for you, and it's every bit of the beach lifestyle."
MEAL SERVICE
Teak tray and Formica dishes for serving a Japanese supper were designed by Snorre Stephensen and made part of a "Learning from Japan" exhibit, which ran from 2015 to 2017 at the Design Museum Denmark in Copenhagen. The museum featured a large collection that celebrated the two countries' long traditions of trade and friendship. What is known as the Japandi merges the sensibilities of Scandinavia and Japan and favors muted hues reminiscent of water, sand, sea oats and driftwood.