The Aughts are Hot, Again
Y2K fashions are back, within limits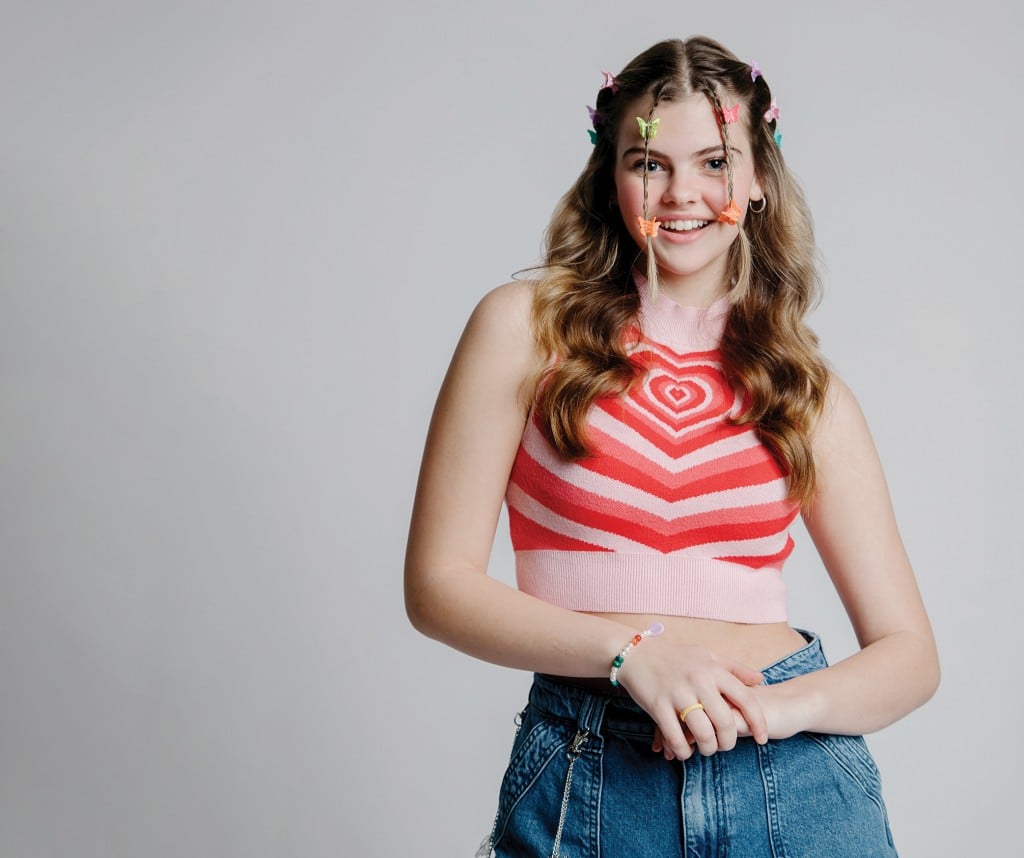 Ah, the aughts. The 2000s were a time when lip-synching divas reigned supreme, everyone knew their Harry Potter house and MTV somehow convinced us that The Jersey Shore bore some relationship to reality.
While the world did not end at the change of millennia, fashion took a few years off. Red carpets were filthy with dresses over jeans, exposed thongs and layered tank tops. I was in middle school, and those trends did not translate well to everyday life.
But for the Gen Z crowd, who narrowly missed out on the trauma of sitting down in low-rise jeans, Y2K is the latest source of fashion inspiration.
Not convinced? Check your feed. Hashtags like "Y2Kfashion" or "Y2Kstyle" have accumulated well over a million posts. Popular fast-fashion retailers like Shein have entire collections dedicated to the look.
Of course, not everything is coming back. Some of the more out-there styles remain safely in the fashion vault, but versatile pieces like plastic hair clips, baby T-shirts and mini-skirts have returned in a big way.
Laura Belsinger, owner of Pensacola's Bluetique, is reordering claw clips, which I affectionately call "mom clips," every other day to keep up with demand. Alicia Taylor-Printz, owner of Pensacola's SoBo Boutique, said satiny crop-tops and spaghetti-string dresses have become some of the shop's most popular items.
As a baby millennial, or older member of Gen Z depending on where you draw the line, it seemed to me like we were not quite far enough removed from the Justin Timberlake/Britney Spears dynamic denim duo to call the comeback of 2000s fashion a "resurgence."
Then, Taylor-Printz, a graduate of the Savannah College of Art and Design, reminded me that my early college '90s-inspired grunge phase followed the same pattern.
"Fashion really cycles about every 20 years," Taylor-Printz said. "It's strange because I remember wearing this stuff as a kid, you know? It's funny now to see teenagers wearing it. Now, I understand women who come in, look at a more '70s-inspired top and say, 'Oh, I can't do that again.'"
When it came to the fashionistas — the Beckhams, Aguileras, the Hiltons — aughts fashions could be a bit extreme. Most of us never hopped on the whaletail train. My school had a dress code, after all, and gym class! The off-runway trends fell somewhere in the middle — inspired by the red carpet but approved by mom.
That's how Belsinger rocked her Y2K trends back in high school. Halter tops were paired with mom jeans instead of the typical low-rise. If a claw clip was on top, clogs were on the bottom.
Today's social media trendsetters are following much the same pattern, taking the best of the aughts and combining it with modern silhouettes.
If you're looking to get in on the trend without looking like you're on your way to the premiere of The Lizzie McGuire Movie, try pairing one or two staple Y2K pieces with your favorite boyfriend jeans or a flowing peasant top. The aughts were all about skin-tight tops and plastered-on jeans. It didn't look great then, and it doesn't look great now. Instead, throw on that baby-doll tee with a pair of today's high-rise, looser fitting jeans and some jelly sandals. If you find yourself reaching for that old tennis skirt at the back of the closet, try tucking in a blousy top and pulling your hair back in a clip.
"You don't want to look fresh out of the 2000s," Taylor-Printz laughed, "but sometimes when I catch high-schoolers in here looking at our floral, button-down babydoll dresses, I tell them they would look great with a pair of Doc Martens. Yeah, we've done this before."