The 30A Coffee Table Book You Need to Have
Pathway to Paradise celebrates coastal development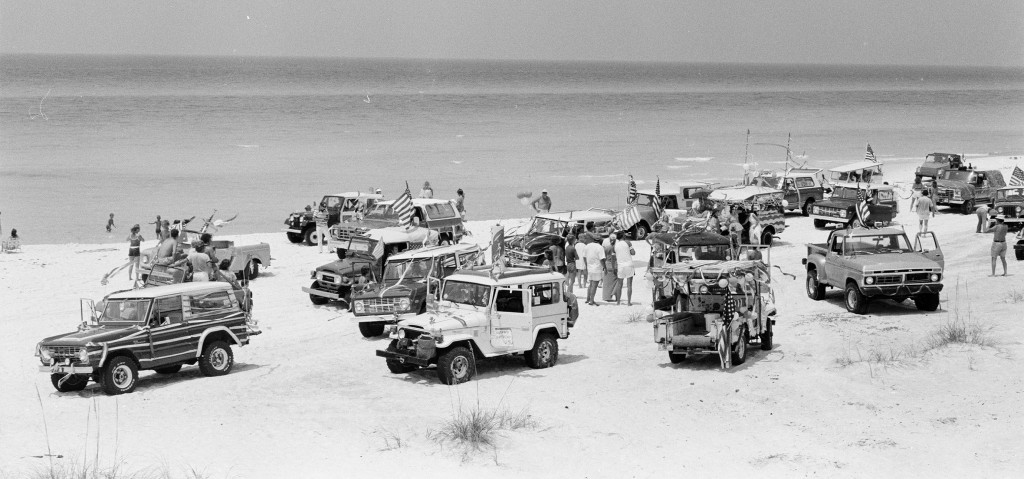 Pathway to Paradise is the kind of volume that leads a reader, after a few pages, to suddenly ask, "What kind of book is this?"
Appearance-wise, it's a double-wide, coffee-table type book, lavishly produced, the kind of book that one might find gracing a blue, Mexican-tile-top table in the Florida room.
The front cover? It's a full-bleed, artsy photo of a gateway through sea oats to the beach beyond, a blurred realm of unformed possibilities of infinite glamor. On the back cover, a coastal landscape — old school "expressionism."
Inside, there are 136 slick pages of heavy stock, redolent with color photography and a plethora of maps and other graphics one has to see to appreciate and appreciate to see. There's no question that Robert O. Reynolds invested considerable sweat equity in researching, editing and publishing Pathway to Paradise, but considering how many thousands of words are represented by the photography alone, the actual text could have been left out. In fact, Paradise might have been a more readable publication if it had.
Chapter one's notes on the Panhandle's prehistoric cultures, and later, its frontier days with its timber and turpentine economy and presidential land grants, are quite interesting. So, too, are the chapters that describe the flora and fauna of the region and coastal dune lakes.
But there the fascination stops, and all too soon, the narrative turns to singing the immortal real estate sagas of each designer community from one end of Scenic County Highway 30A to the other: Dune Allen, Santa Rosa Beach and Gulf Place, Blue Mountain Beach, Grayton Beach, WaterColor, Seaside, Seagrove Beach and Eastern Lake, WaterSound, Seacrest, Alys Beach, Rosemary Beach, and Inlet — naturally — Beach, ad infinitum.
Dropped are the names of Panhandle notables, paired with summaries of their investor-visions, and details of who bought which parcel of swamp, scrub or dune land. We learn how boundaries were revised by half a degree west, perhaps, to conform to whatever the new Land Politics had decreed.
Cover blurbs describe the book as a kind of Cliff's Notes that will serve to introduce the well-heeled to the "folklore" of the Emerald Coast, that is, to shops, stores, eateries and other miscellaneous revenue generators.
Yet the book's great undercurrent seems to be the corporate creation myth of 30A, the Silk Road of the Panhandle, and the instant traditions of the cleverly coined "New Urbanism." It is a theme that breaks with the folklore coziness almost every other page. So abundant are the appearances made in the text of "develop, developing, developer, developed or development" that anyone paying attention wonders if Pathway to Paradise is a Come to the Land of Flowers real estate brochure, a hardbound Fodor's Guide to the Panhandle, or a section out of the county plat book.
In the book's final chapter, "The Future of the Emerald Coast," Reynolds notes: "Since the early 2000s, a few years after St. Joe broke ground on both WaterColor and WaterSound, some well-capitalized investors have been betting that this land, bought at historically low prices, was destined to increase in value as more was developed and the population grew."
In olden times, there was a special member of a king's retinue called a skald whose primary duty was to create praise verses glorifying the king's triumphs and wisdom, often in quite long, overblown poems designed to Photoshop, nay, immortalize his liege's image. Today, the verses go on paper, but otherwise, the more things change, the more they remain the same!
About the Author
Robert O. Reynolds was raised in Montgomery, Alabama. His family started vacationing in Northwest Florida in the 1950s. His parents discovered Seagrove Beach in the 1960s and bought a house there, and he has been returning ever since. Reynolds is the author of Simply Seagrove about the history of that community. With his latest book Pathway to Paradise, he addresses all the communities along Scenic Highway 30A, which since its creation in 1937, has become home to architecturally and culturally significant coastal developments.