Tapping Into Members' Passions
Santa Rosa Golf & Beach Club celebrates improvements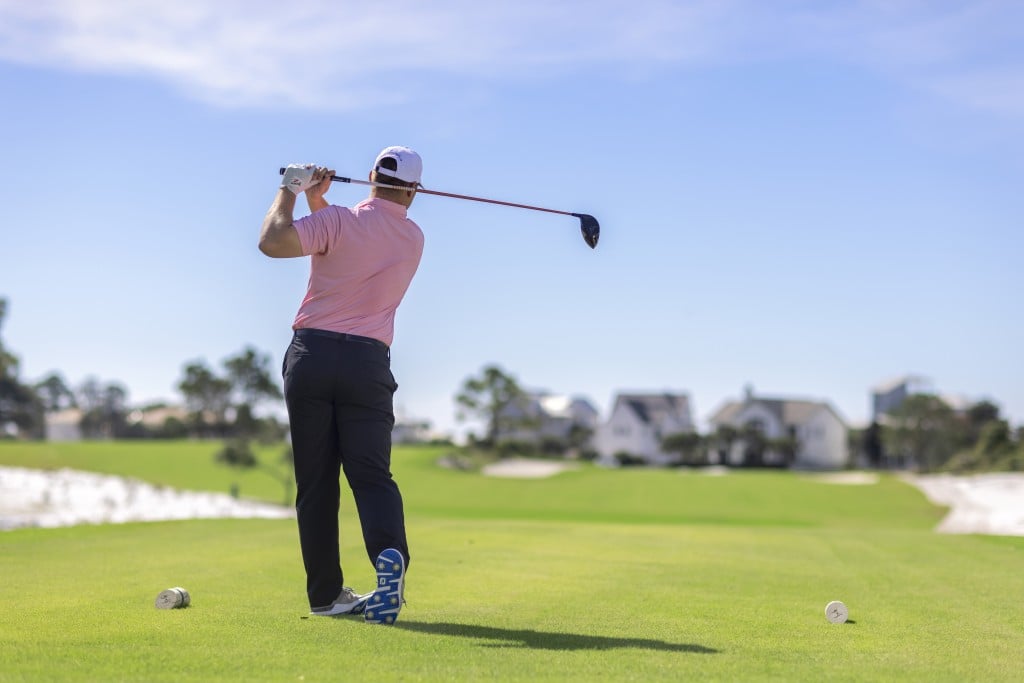 For those that love it, golf is more than a game; it's a lifestyle. Knowing that, the Santa Rosa Golf & Beach Club committed to a multi-million-dollar renovation of the course and club and to private membership.
The renovations, completed in the fall of 2021, are apparent everywhere from the turf on the fairways and greens to state-of-the-art technology in the training facility. Architect Bill Bergin and contractors Medalist Construction and Kelly Barker designed course improvements, revamped the clubhouse interior and spruced up landscaping.
Located on 85 acres on the Gulf of Mexico, the course winds among white sand dunes. The redesign emphasized the use of native plants.
The six-hole short course called "The Loop" is ideal for those limited on time and for beginners and children. The training facility features TrackMan simulators, V1 pressure mats and personalized instruction from trainers.
"To say the staff, the board and even more so, the members are excited would be an understatement," said Sarah Brazwell, director of membership at the Santa Rosa Golf & Beach Club. "Many members have been with the club nearly 50 years since its start as a 9-hole course, and could only have dreamed of the amenities and opportunities we now offer."
Brazwell said improvements coincided with increased member support.
"Thanks to our members, we were able to reinvest and modernize in the ways we had wanted and needed to for years," said Michael Bickett, general manager. "Privatization sets us up for more future success in what we can be and can offer."
As a private course, members have full access to the 18-hole course, the training facility, the six-hole short course, the Vue on 30A restaurant, fittings by partner PXG Golf and club events. Currently, membership is capped, but the club hopes to be able to offer waitlists for future members soon.
"When you come here, it's not just a course, it's an experience and an experience unlike any other I've been a part of," Bickett said. "The amount of passion for the club, love for the game and friendship is something I've not seen elsewhere."
Santa Rosa Golf & Beach Club
Learn more at santarosaclub.com