Sustainable Style
Tips for achieving a green closet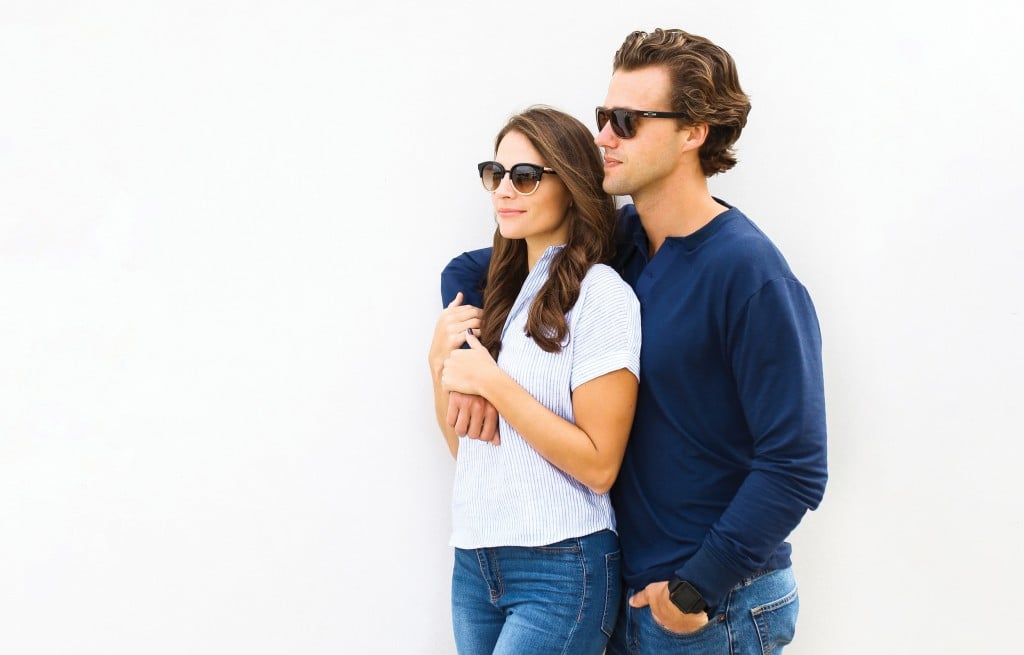 The saying goes, "Look good, feel good," but what about feeling good about what you're wearing? Many have made efforts to move toward green and sustainable lifestyles, and this consciousness can extend beyond recycling bins and metal straws to include the clothing you choose to wear each day.
The clothing industry is a source of waste and pollution resulting from fast fashion and textile mills. Take steps to ensure that your fashion choices contribute to the greater cause of stabilizing our environment. In an effort to reduce waste and reverse damage, we have compiled ways to achieve a conscious closet.
Buy Vintage
"Choosing to purchase pre-owned clothing items is great for our planet," said Vanna Smith, owner of Saturn Collection Vintage in Pensacola. "Along with ecological benefits, buying used also saves you money, and it helps stimulate your local economy by purchasing used goods locally." By shopping used clothing, you're ensuring there is less waste while giving previously loved clothing a new home.
Fabrics
Choose fabrics that result from environmentally sound agricultural practices, represent fair trade and are replenishable. These fabrics include organic cotton, bamboo, silk, soy, hemp, lyocell, flax and ramie. OKO Lifestyle, a local brand with stores in Watersound and Rosemary Beach, partners with sustainable brands. With its own private label, they primarily use organic bamboo.
Avoid Fast Fashion
Fast fashion clothing is typically made from low-quality materials and may be poorly designed. "Our fashion industry is in a crisis of fast fashion," Vanna Smith said. "This is a situation where consumers are taught that we need to purchase new looks constantly, but there is barely enough time to wear all the things we purchased before feeling like we need to buy more new garments." Instead, Smith suggests sticking to styles that are classic, quality and suit your personal tastes.
Research Brands
If you are serious about sustainability, do your research. Most brands are transparent and very open about their green initiatives. Make sure their environmental and labor policies align with your values. OKO Lifestyle pieces are hand cut and sewn from sustainable fabrics in a small community in the Dominican Republic that employs otherwise impoverished men and women. The iconic 30A apparel brand makes its shirts from recycled water bottles. "Each shirt saves about eight water bottles from ending up in landfills," said Megan Lyons, national sales director of 30A. "We blend the recycled plastic with cotton so our shirts are super soft and breathable."
Repurpose Clothing
Reduce, reuse and repurpose your clothing. Get creative. Add new buttons or embellishments. Cut jeans into shorts or make a long dress a short one. Or enlist help from a pro. "The Gulf coast has many professional tailors available to help you get your wardrobe back into working order," said Vanna Smith. "If something doesn't quite fit how you'd like it to, have it tailored to fit you perfectly."
Donate
Don't throw clothing away. Donate it to vintage or thrift shops or to charitable organizations. It could also be fun to trade closets with friends.
Invest
When you do buy new clothing, make it a piece that you will wear again and again for many years to come. "Invest in staple, versatile and timeless pieces that you can build an outfit around," said Katie Frankum, co-owner of OKO Lifestyle. "Having good pieces in your closet that can be worn with several other things or worn in different ways allows you to expand your outfit choices without actually expanding the number of items you have to purchase." When deciding on a piece, ask yourself these questions: Can I wear this to multiple places such as work but also out with friends? Will I be able to wear this in many ways? Is it made well? Is this a staple piece or just a trend?
Organize
When your closet is clean and organized, you can see what you have and style it in new ways. In organizing, you will also find what you don't wear anymore and should donate. Often, when we feel overwhelmed by our closest, we resort to buying something new rather than seeing our own clothing in a new light.