Sun Safety for Children
Coastal Skin Surgery & Dermatology shares tips for sun safety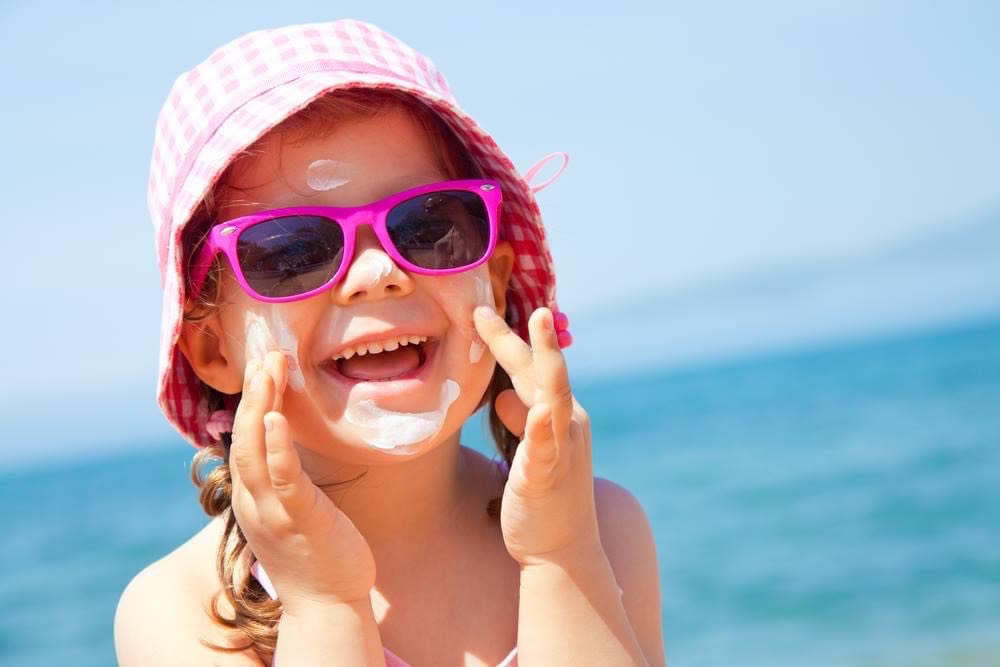 Fruit-flavored popsicles, seemingly endless hours of outdoor activities and days spent in swimsuits instead of school uniforms — summer is the epitome of childhood memories, from summer camp to family vacations. As a parent, you can help preserve those happy memories by instilling your children with the importance of sun protection. 
Whether a resident or visitor, you likely love the Sunshine State for the array of outdoor activities that are available year-round. You should enjoy these opportunities, but you should do so safely and with your health in mind. It is never too early to begin a sun care regimen. 
Chronic sun exposure is the leading cause of skin cancer. Studies have shown that having at least five blistering sunburns before the age of 20 increases your risk of melanoma by 80%. Dr. Jessica Clark, of Coastal Skin Surgery and Dermatology, shares that many of her older patients are having skin cancer cut out that occurred within those first 10–20 years of damage. 
"Most people don't realize that damage begins from Day 1," said Clark. "The best thing you can do for your skin health is to begin prevention as soon as possible, because once the damage is done, there is only so much that can be done."
To children, these facts may not resonate or may be too overwhelming. For those who are stubborn about sunscreen, explain to them that too much sun can cause painful pink skin and even make them feel unwell. As adults, we all know the discomfort of a sunburn and the ailments of sun poisoning.
For children, Clark advises any sunscreen containing zinc oxide or zinc oxide and titanium dioxide, both of which are two physical blockers with no chemicals. Clark suggests a lotion or a sunscreen stick as both provide more coverage than sprays. 
For children in particular, sunscreen sticks are effective and often fun as they enjoy applying it to themselves, with adult supervision. There are large sticks for the body and small sticks for the face that work particularly well for tricky spots, like underneath the eyes. 
Mineral powder sunscreens work well if you want to avoid that greasy feeling, but Clark suggests using them only for reapplication. Lotions and sticks are the best way to avoid missed spots and patchy places. 
An SPF of 30 or higher should be applied 30 minutes before going outdoors and reapplied every 90 minutes thereafter. Don't forget to swipe on some ChapStick containing SPF. 
While any amount is better than none, Clark says the biggest mistake is not applying enough sunscreen and not re-applying it often enough. You should be covering all exposed skin with one ounce (a shot glass size) of sunscreen. Clark also said babies under 6 months should not wear sunscreen. For infants younger than 6 months of age, it is best to use sun protective clothing and hats. 
During peak sun hours, you should seek the shade or wear UVF sun-protective clothing. For children, there are plenty of sun shirts and zip-up options. Wherever you go, it's always wise to have hats and sunglasses with you. Both aid not only in skin protection but also in eye protection. UV light from the sun significantly increases chances of cataracts and ocular degeneration. Get your kids excited about sun protection by allowing them to select their own sun gear.
It's important for kids to know that just because the sun is hiding doesn't mean it's not there. Sunburns can occur even on cloudy and cold days. Clark also advises not to rely on your skin tone to protect you from the sun; damage can occur no matter the shade of your skin. 
The dog days of summer are to be cherished, but so is your health. Enjoy the great outdoors, but do so in sun savvy style.
To learn more about the services and physicians at Coastal Skin Surgery & Dermatology, visit coastalskinsurgery.com.